Glenfiddich Age Of Discovery Gift Set 3 x 20 cl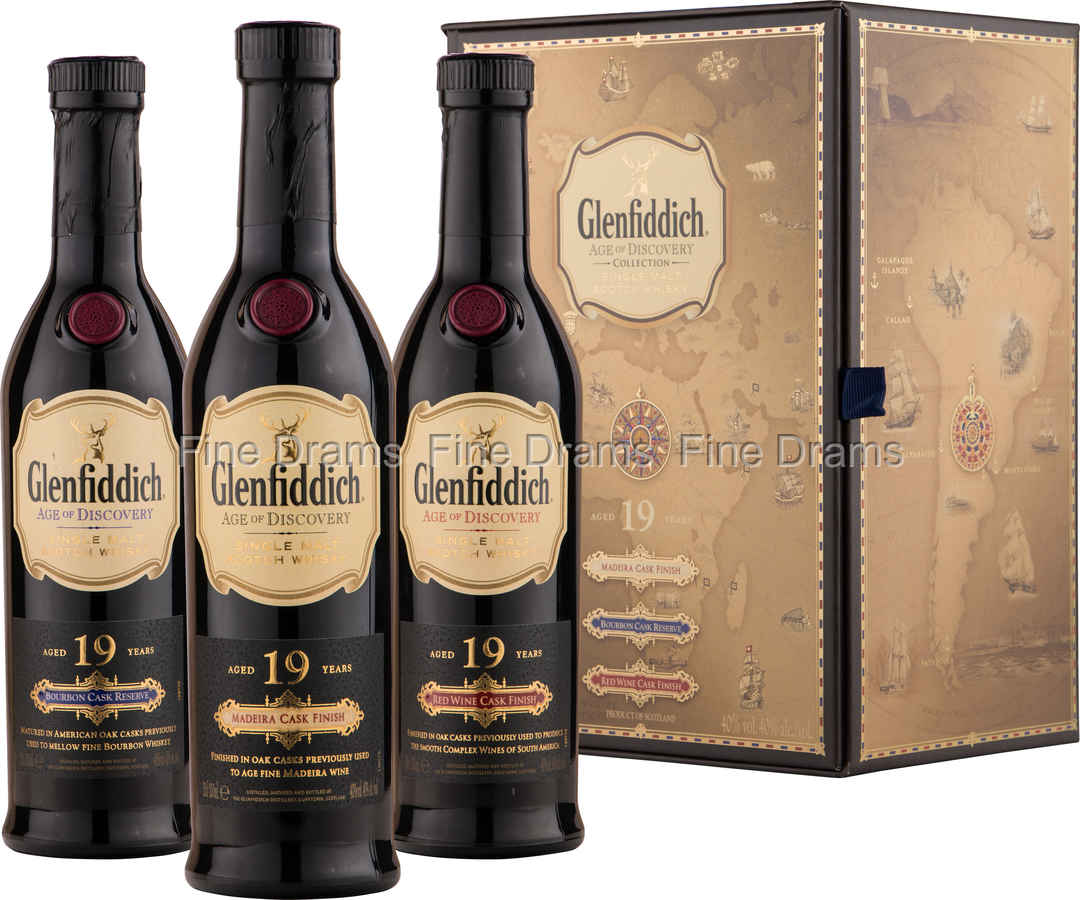 In stock
Order today before 13:00:00 and we estimate your order to be delivered Tuesday 5th of December
Glenfiddich Age Of Discovery Gift Set 3 x 20 cl
A gift set of three 20cl Glenfiddich expressions originally created for the travel retail market. Each Age of Discovery bottling presents Glenfiddich's juicy and appley spirit finished in a different cask, each are 19 years and are designed to recall a famous voyage. The bourbon cask release bears imagery of the Mississippi river, as this was the historic path of all bourbon casks as they made their journey from Kentucky. The Madeira cask release remembers the discovery of the Porto Santo and Madeira by 15th century Portuguese navigators. The final expression, matured in South American red wine casks celebrates the voyage of Charles Darwin to the continent on the HMS Beagle in 1831.
The bourbon cask release is a creamy and toffee-led whisky, which really allows Glenfiddich's light and quaffable spirit to shine through. The red wine cask adds fantastic notes of red fruit, grape and brown sugar. The Madeira cask finish lends exquisite flavours of nuts and caramel sweetness.
This gift set is the perfect opportunity to try these three interesting expressions from one of Scotland's most famous distilleries. A perfect gift for the 'Fiddich fan in your life.