Glenallachie 20 Year Old 1996 (Cask #5258 & #5264) - Signatory Vintage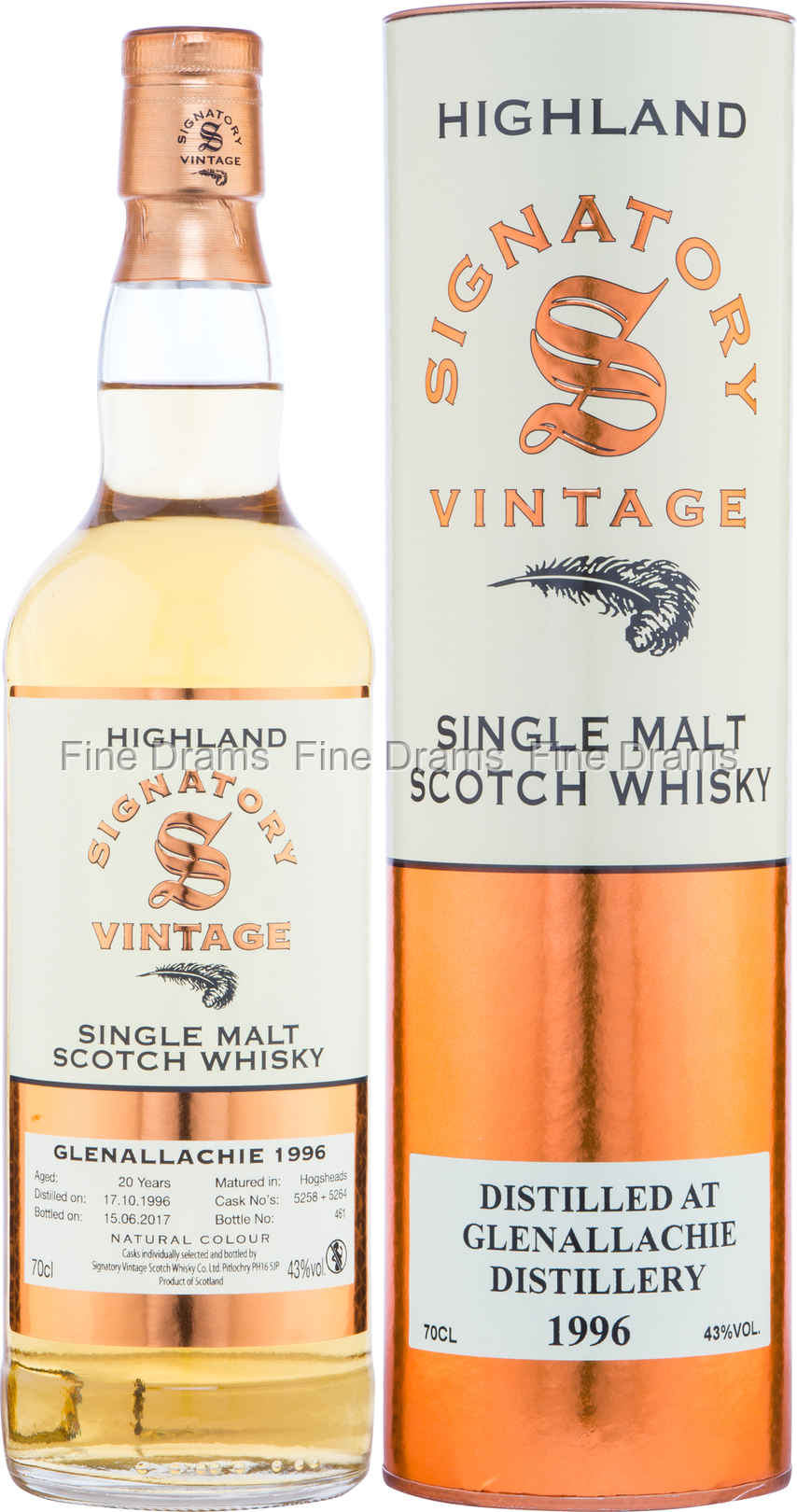 Glenallachie 20 Year Old 1996 (Cask #5258 & #5264) - Signatory Vintage
A top quality small batch production from Signatory Vintage.
This 1996 vintage Glenallachie is the product of just two Hoghshead oak casks, numbers 5258 and 5264. It was allowed to mature of 20 years in the barrels, having been distilled on the 17th of October 1996 and bottled on the 15th of June 2017 (making it around 20 and half years old).
Glenallachie was first established in 1967, and is a little-known distillery that was built to provide malt for the Mackinlay blends. The distillery is found close to the village of Aberlour (making it a Speyside whisky, not a Highland, as the bottle suggests). Recently the distillery hit the headlines having been bought out by Billy Walker (of Glendronach and BenRiach fame).
This bottling is an excellent example of the distillery's superb product. Rich with the classic, burnt sugar and caramel flavour that Glenallachie is known for, with a little tropical fruit, coconut and bright oak notes rounding out the palate.
Bottled at 43% ABV, this slight bump in proof improves the whisky considerably. The whisky is bottled without artificial colouration.
As this is the product of just two casks, stocks are highly limited, and drinkers should purchase now to avoid disappointment.