Edradour Ballechin 8 Year Old Double Malt Double Cask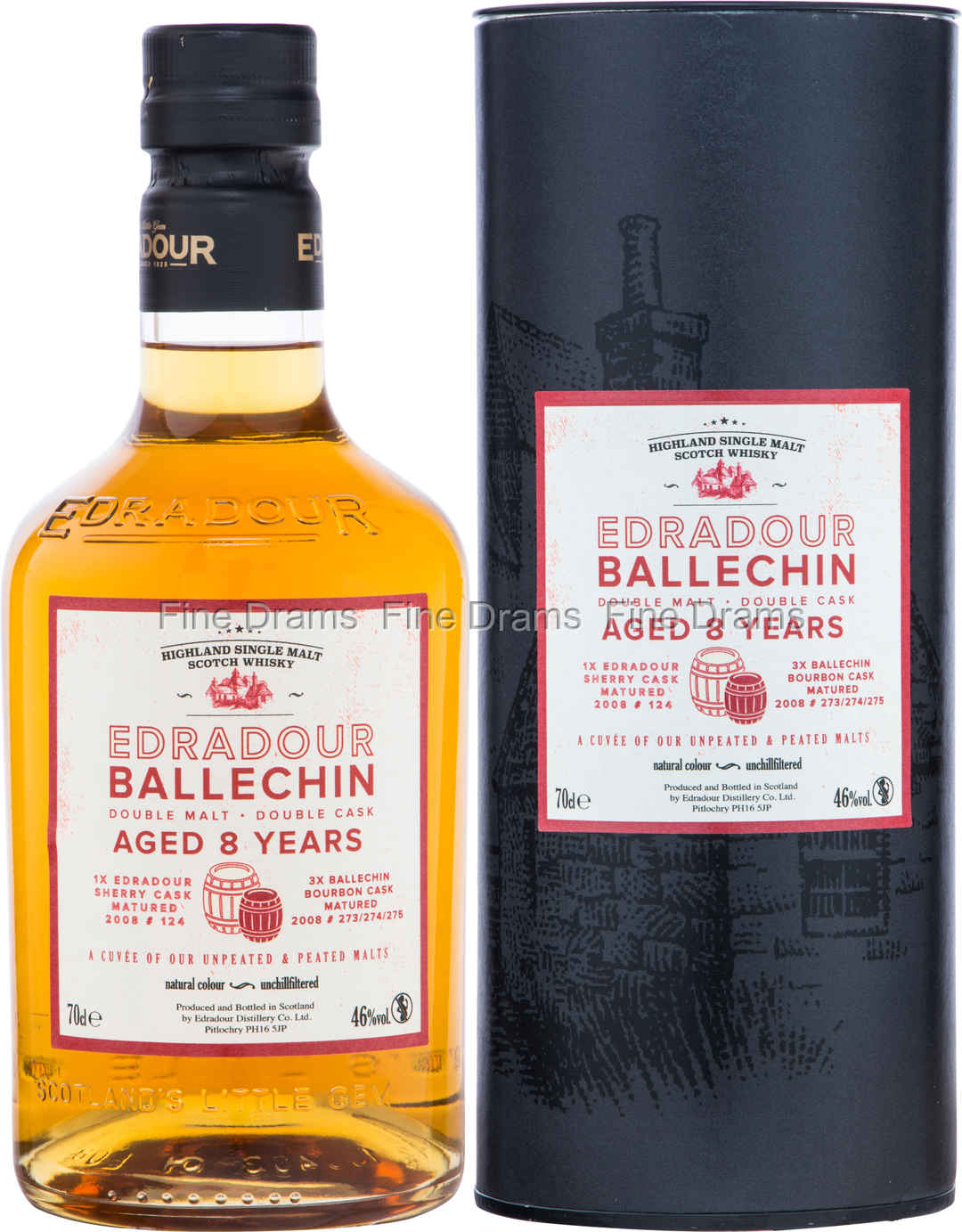 In stock
Order today before 13:00:00 and we estimate your order to be delivered Monday 29th of January
Edradour Ballechin 8 Year Old Double Malt Double Cask
A curious release, a Double Malt whisky?! Yes, indeed, this is a cracking little dram from one of Scotland's smallest distilleries, Edradour.
The eagle-eyed amongst you might notice that the label features both this distillery's brands, Edradour and Ballechin, an interesting move that also reveals something of this release's intriguing nature.
This whisky is a Double Malt as it contains both unpeated and peated spirit from the Edradour distillery. To be precise, this bottling is made with one sherry cask of unpeated whisky and three bourbon casks of peated malt.
The result is a wonderfully balanced dram, with sweet and smoky notes in perfect harmony. Drinkers should expect a little meatiness in this dram, with some wine-y fruits and burnt grain flavours.
Bottled at 46% ABV, this whisky is both non chill filtered and natural in colour.
A great concept from Edradour, and another fantastic release from the small distillery that packs a punch.