Bowmore 18 Year Old Deep & Complex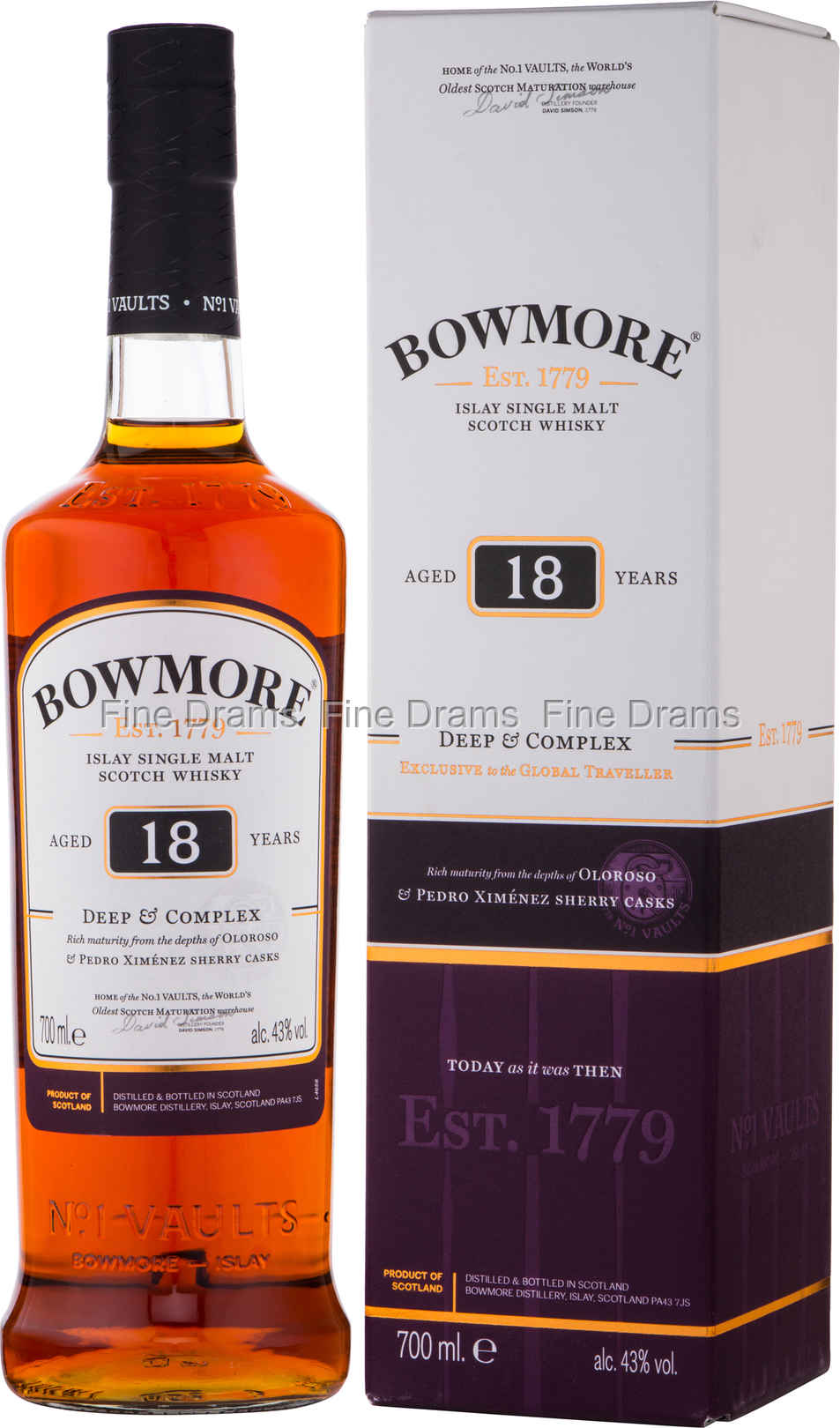 In stock
Order before tomorrow at 13:00:00 and we estimate your order to be delivered Monday 29th of January
Bowmore 18 Year Old Deep & Complex
A fabulous 18 year old Bowmore! This superb dram from one of Scotland's oldest distilleries pairs their famously peaty spirit with the flavours of nutty, semi-dry Oloroso and sweet, syrupy, Pedro Ximenez. This whisky was first launched in 2017, as part of Bowmore's new line of Travel Retail bottlings. Thankfully, we've managed to get our hands on a few bottles.
This whisky certainly lives up to the billing of being "Deep and Complex". The inherent powerful peatiness of Bowmore's spirit combines beautifully with the richly flavoured, fruity sweetness of the sherry. An age 18 years allows this whisky to acquire a greater maturity, with more complex notes of pressed flowers, sea salt, smouldering oak, vanilla custard, toffee and overripe bananas.
The 43% ABV proof provides these notes with a bit of a boost, allowing them to really take hold. The end result is a gloriously flavoursome and enjoyable dram.