Balblair 2005 (1st Release)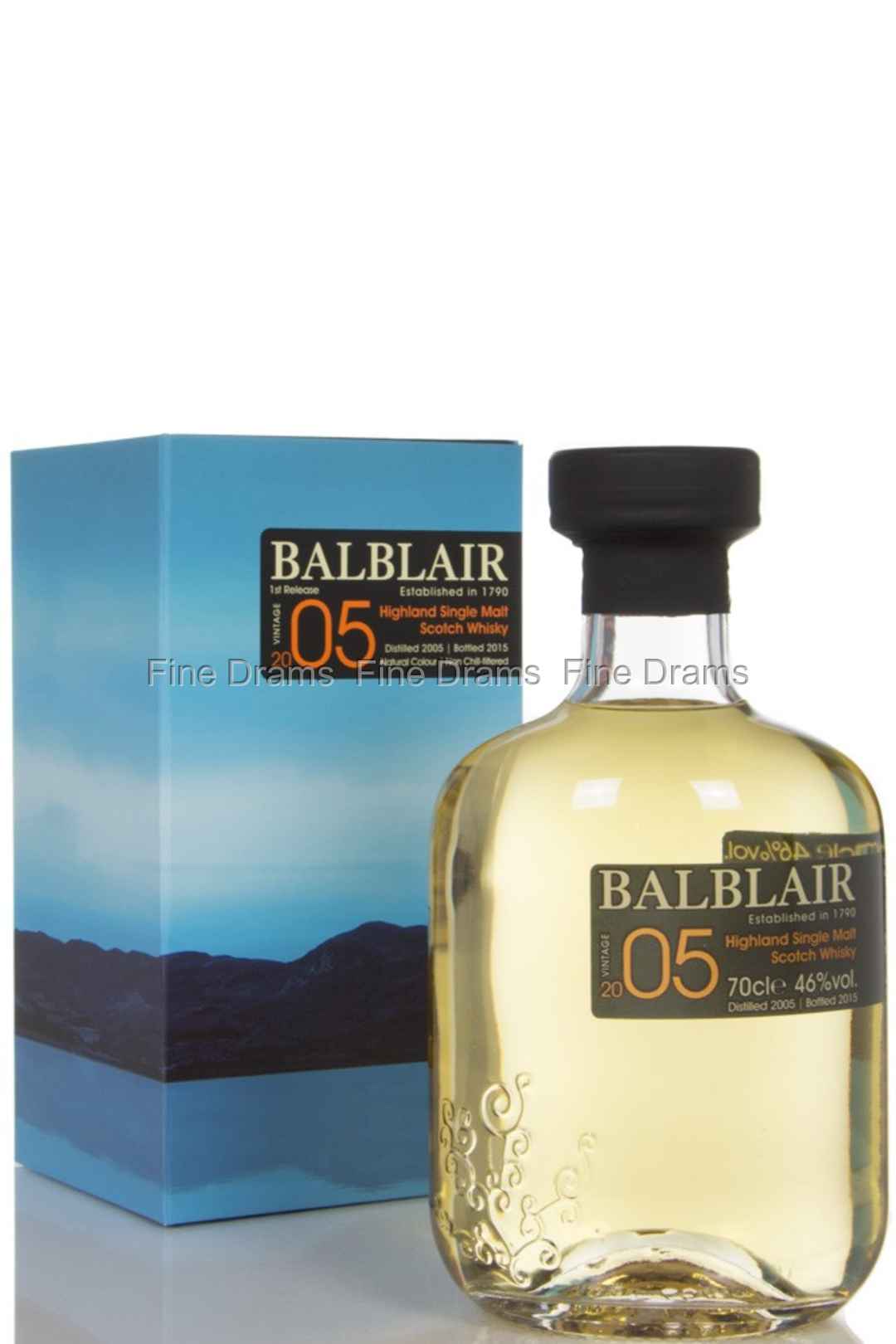 Balblair 2005 (1st Release)
The first release of Balblair's 2005 vintage, bottled in 2015.
This whisky was positioned to replace the much-loved 2003 vintage, a task it has taken to admirably.
Aged in former Bourbon American white oak casks, very few barrels make it into this bottling, each selected by the Distillery Manager, John MacDonald.
This whisky was designed to showcase the house style of Balblair, and it certainly does, providing ample notes of sharp citrus, warm barley, toffee and bright vanilla, with a light body and a fruity nose. The whisky captures the essence of Balblair.
Bottled at 46% ABV, and without chill filtration, this ensures the whisky's texture and flavour remain unadulterated.
A fantastic introduction to this superb distillery.