Teeling Genys Peated Imperial Baltic Porter Finish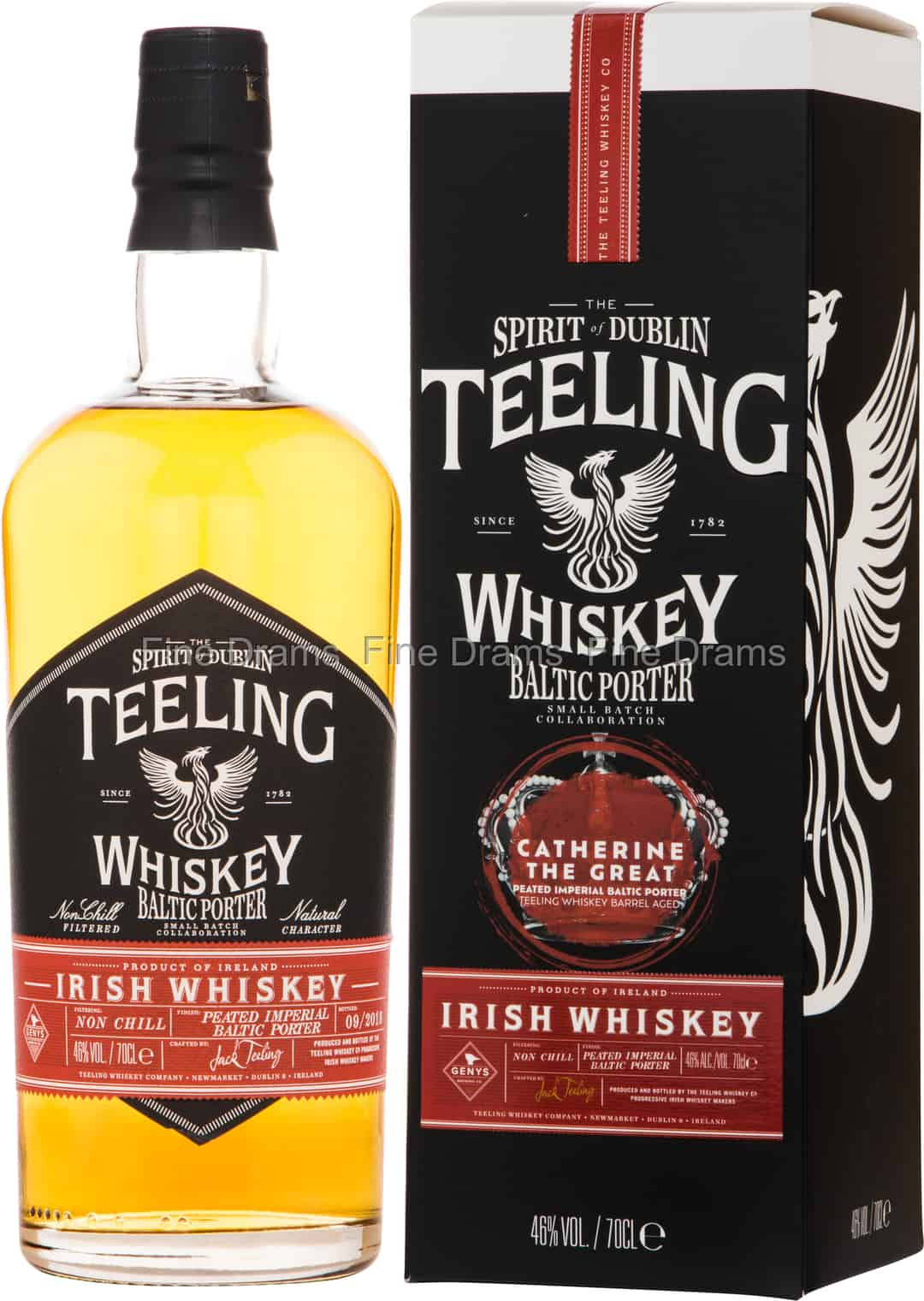 Teeling Genys Peated Imperial Baltic Porter Finish
Another superb Teeling Small Batch Collaboration, this time teaming up with Lithuanian brewers, Genys.
This Irish whiskey has been matured initially in former Bourbon barrels, before a finishing period in Peated Baltic Porter casks. This isn't any old Baltic Porter, but 'Catherine the Great', one of the most highly regarded porters on the market today.
The beer is so named because Russian Empress was so enamoured with the strong stout style, that she imported cases of the beer from Britain – the homeland of the beer's style at the time. What's more, this porter was peated, giving it a smoky tang.
The whiskey, then, has absorbed some of this deep, smoky and chocolaty flavour. Drinkers can expect further notes of coffee, cream, charred oak, peated grain, cereal sweetness and salted caramel.
Teeling Peated Baltic Porter finish has been bottled at 46% ABV, without chill filtration, for a full mouthfeel.
A really interesting whiskey, with an unusual profile.
Style
Body

4

Depth

4

Smoke

2

Sweetness

2
Character
Charred wood

Coffee

Cream

Dark chocolate

Peat