Octomore 13.3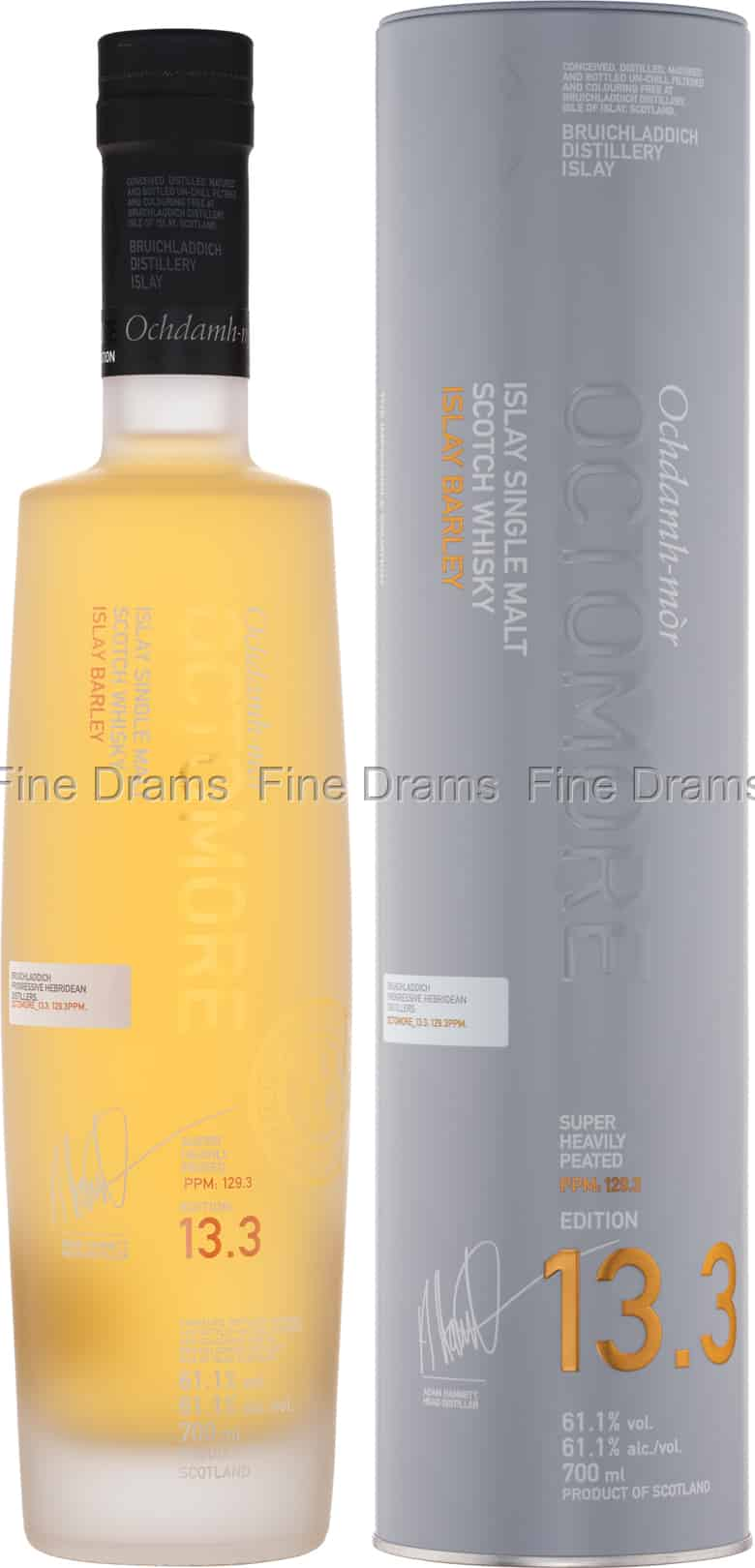 Octomore 13.3
The Islay barley Octomore bottling from the 13 outturn of Bruichladdich's hyper peaty range.
Octomore 13.3 has been made entirely with barley grown on Octomore Farm, found nearby to the distillery. This barley has then been super-heavily peated, before being matured in a parcel of first fill American whiskey barrels, and second fill Rivesaltes and Ribera del Duero European Oak casks. The final age of the whisky was five years.
The distillery states: "The European oak gives more subtle structure to the spirit, while the American oak allows the spirit to take centre stage."
Drinkers should expect notes of honey, maritime peat smoke, ash, brown sugar, malty vanilla, almonds, coconut, lemon zest, green apples, eucalyptus, black pepper, and melon.
Octomore 13.3 weighs in at 129.3 PPM, and a cask strength of 61.1% ABV.
Style
Body

5

Depth

3

Smoke

5

Sweetness

3