Octomore 12.2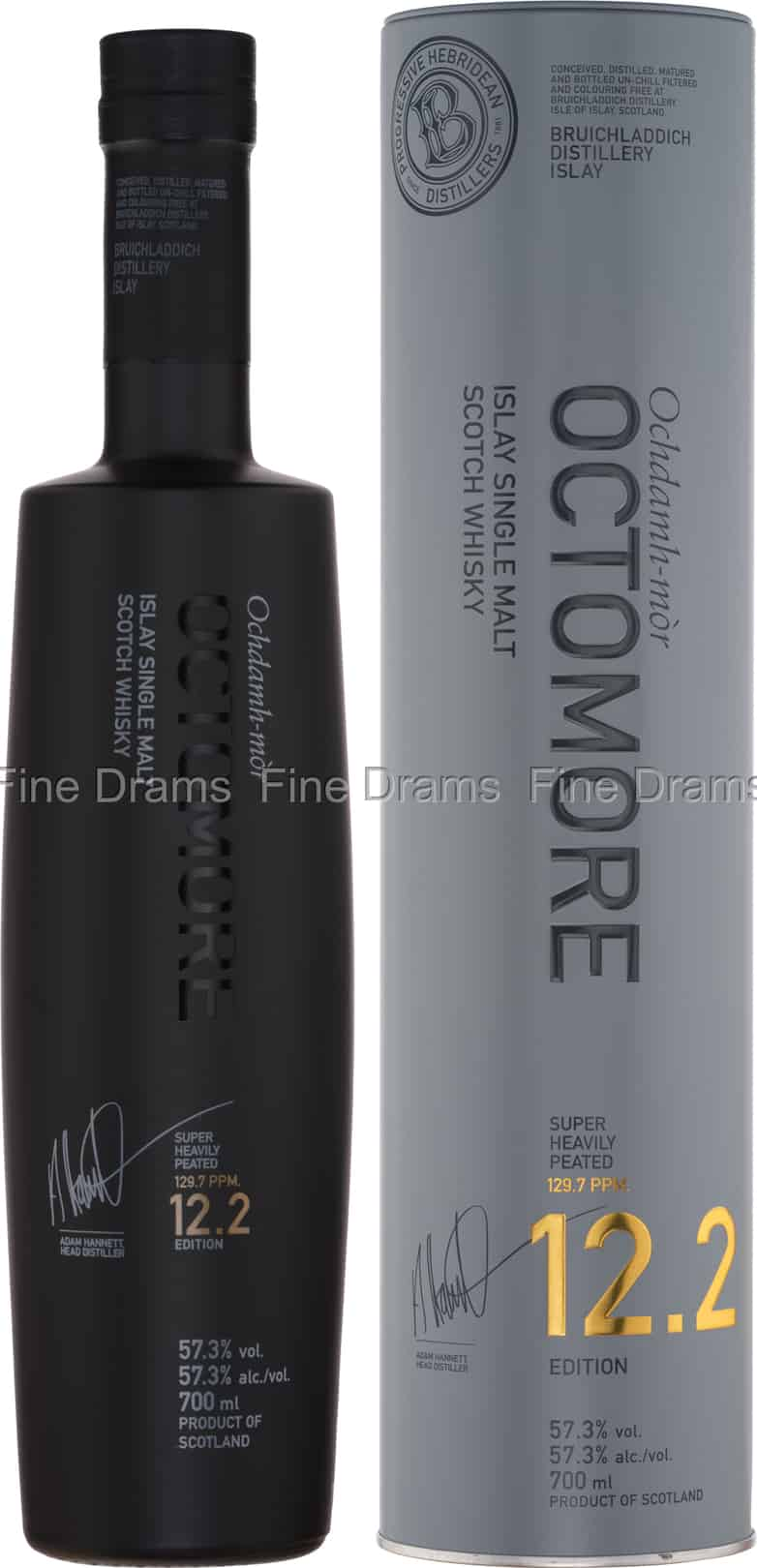 Octomore 12.2
This addition to Bruichladdich distillery's celebrated Octomore range recalls one of its earlier, most successful bottlings.
Like Octomore 4.2 (also known as Comus), this hyper-peated single malt has been treated to a finish in sweet Sauternes wine casks. The whisky was initially aged for three and half years in american oak casks, before being finished in the wine casks for 18 months. In all the whisky has an age of five years.
The Sauternes has lent this dram plentiful sweet, fruity flavours, that contrast perfectly with the spirit's powerful smoke. Drinkers should expect notes of melon, peaches, flowers, sweet white grapes, ashy peat, sea spray, dried coconut, lemon zest, caramel, orange rind, toasted oak and more earthy peat.
Bottled at a cask strength of 57.3% ABV, and with a PPM of 129.7, this is powerful stuff.
Style
Body

5

Depth

3

Smoke

5

Sweetness

4
Character
Citrus rind

Oak

Peach

Peat

Red grape