Nusbaumer Aptekarsky Aquavit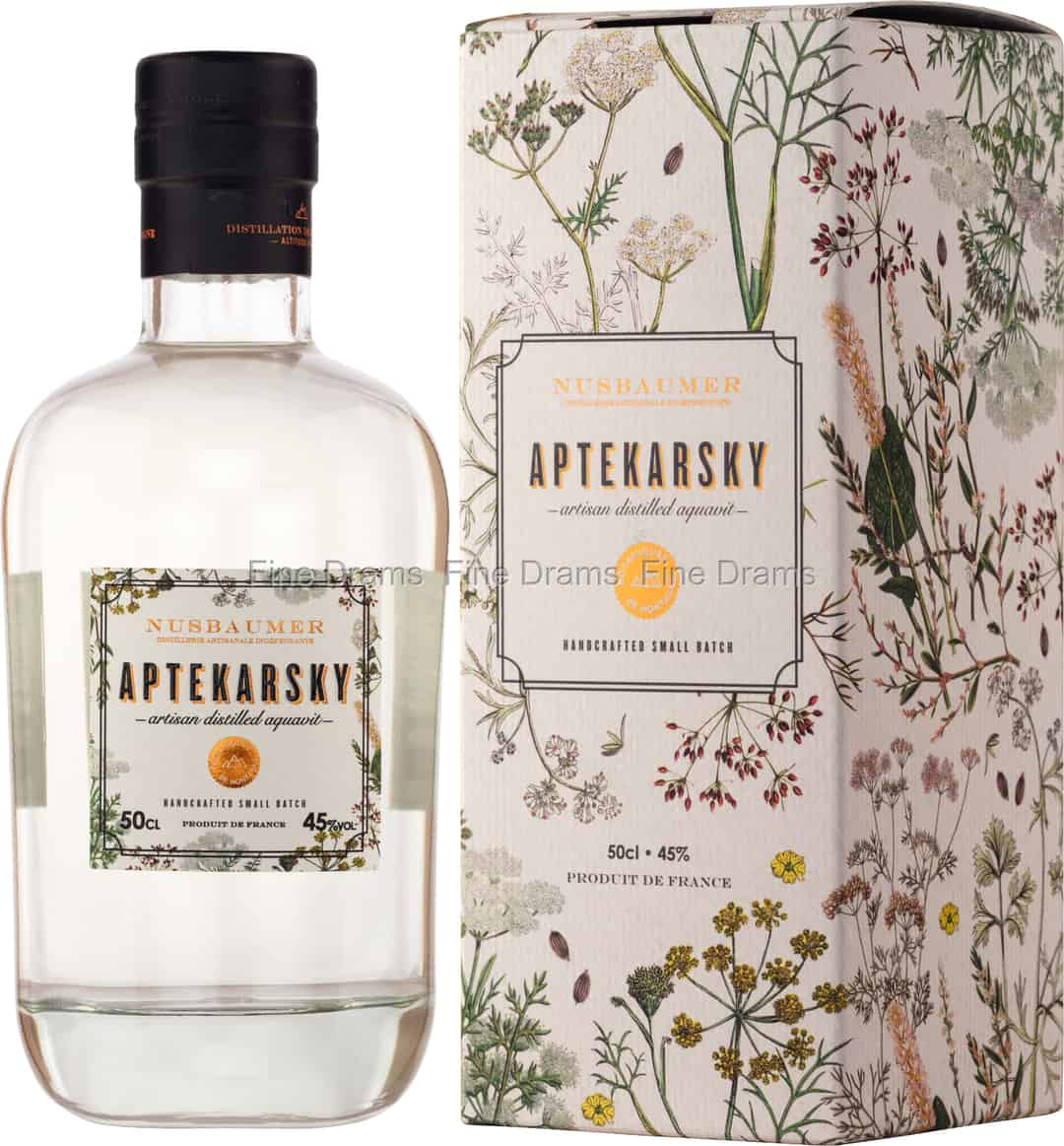 Nusbaumer Aptekarsky Aquavit
Here's an interesting bottling, an aquavit from France, produced in the style of classic Scandinavian akvavits.
The bottling has been created using botanicals from the Vosges region of France. This Aquavit features notes of dill, fennel, coriander, soft verdant herbs, anise and subtle tart rhubarb.
A little stronger than many aquavits at 45% ABV, this is a robust and refreshing spirit, best served chilled and in small glasses after a meal.