Laphroaig Four Oak (1 Liter)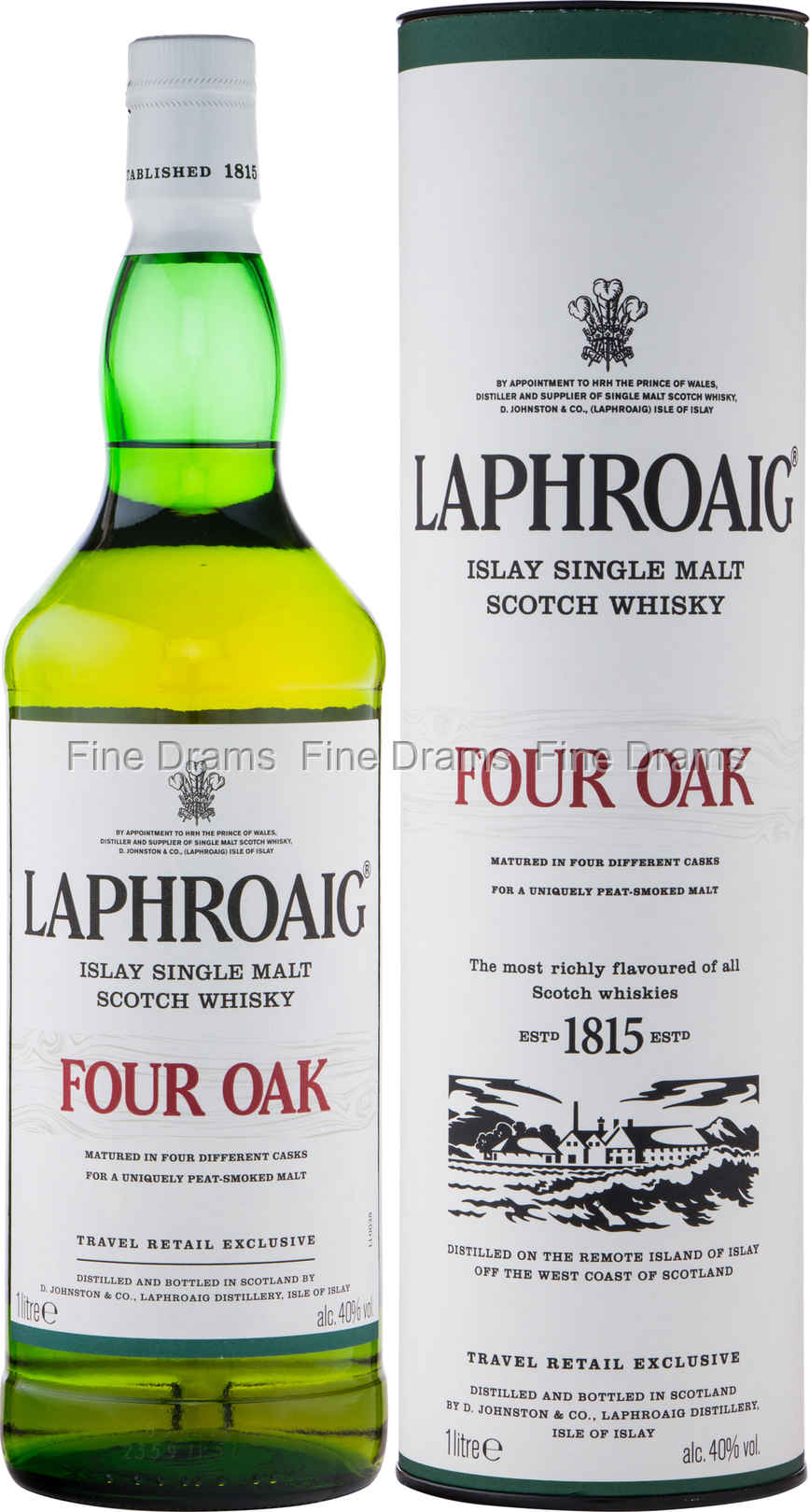 In stock
Order today before 13:00:00 and we estimate your order to be delivered Friday 29th of December
Laphroaig Four Oak (1 Liter)
A terrific experimental release from one of Islay's finest distilleries, Laphroaig!
This whisky was initially released for the travel retail market, a fact signified by its larger, 1 litre format. This allows the drinker to savour this wonderful drop for even longer.
This bottling pairs the classic medicinal peat of Laphroaig's spirit with no less than 4 different cask maturations. The whisky is aged in former Bourbon American White oak barrels, virgin American White oak casks, smaller quarter casks, and larger European oak hogheads. The quarter casks allow for a greater ratio of oak to spirit, which results in faster maturation.
The end product of all these different maturation styles is a rich and fully flavoured whisky, with high-notes of dark oak, espresso, nuts, rich maritime peat and vanilla. It is clear that each of the four cask varieties is adding something to this superb dram.
A great value option, and something a little different from this fine old distillery.