Balvenie 14 Year Old Caribbean Cask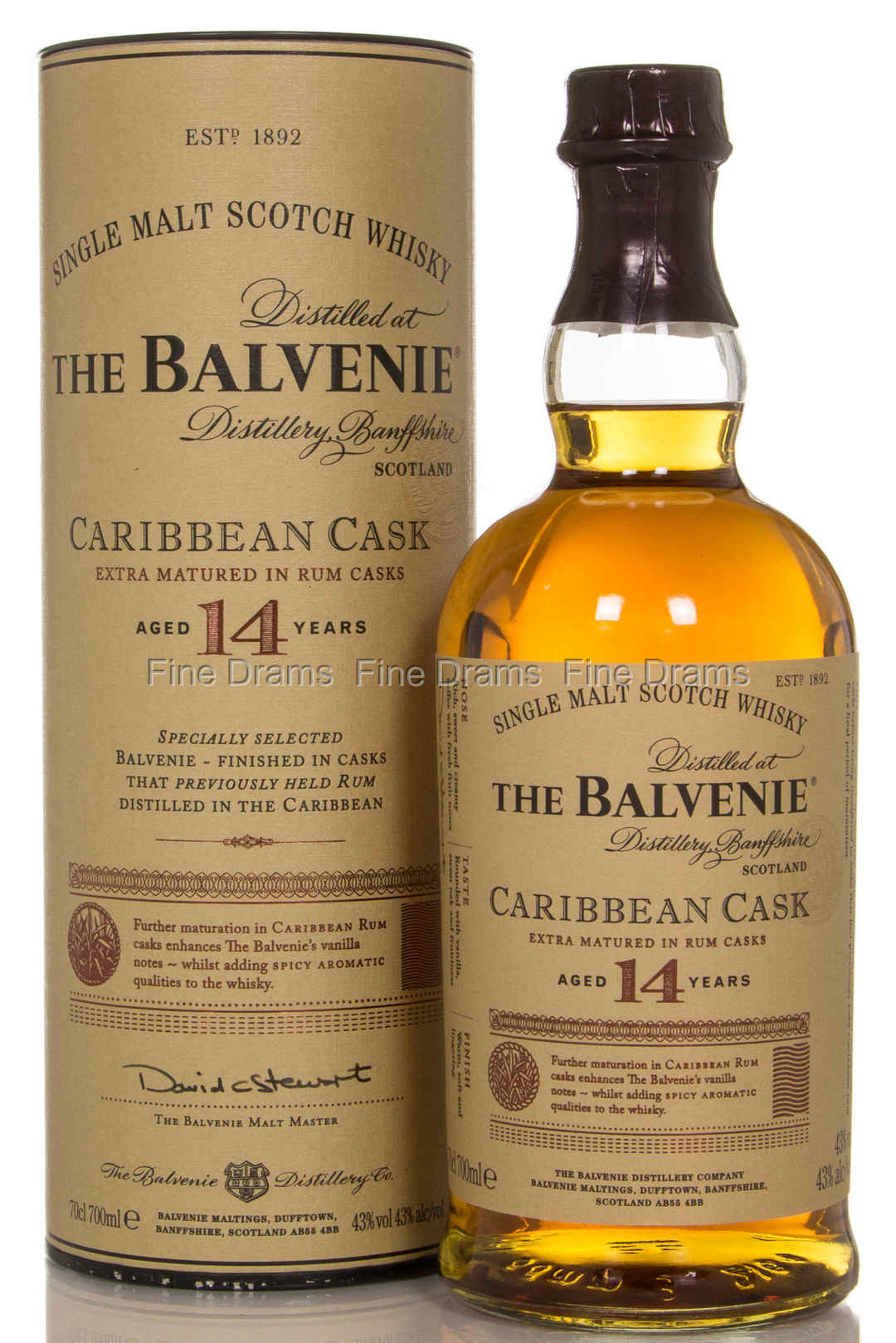 In stock
Order before Monday 27th of November 13:00:00 and we estimate your order to be delivered Wednesday 6th of December
Balvenie 14 Year Old Caribbean Cask
The Balvenie 14 Caribbean cask is matured in traditional American oak casks for 14 years, and then finished in ex-Caribbean rum casks.
To create the ideal conditions for finishing this whisky, Malt Master David Stewart filled American oak casks with his personal blend of select West Indian rums. When he deemed that the cask was ready, the 14 year old spirit was transferred in to the rum seasoned wood, and laid to rest for as long as it would take to get the influence just right.
The end result is a stunning mix of the delicate classic Balvenie Honey and Vanilla, mixed with sweet molasses and spice from the rum finish.