Yamazakura Blended Whisky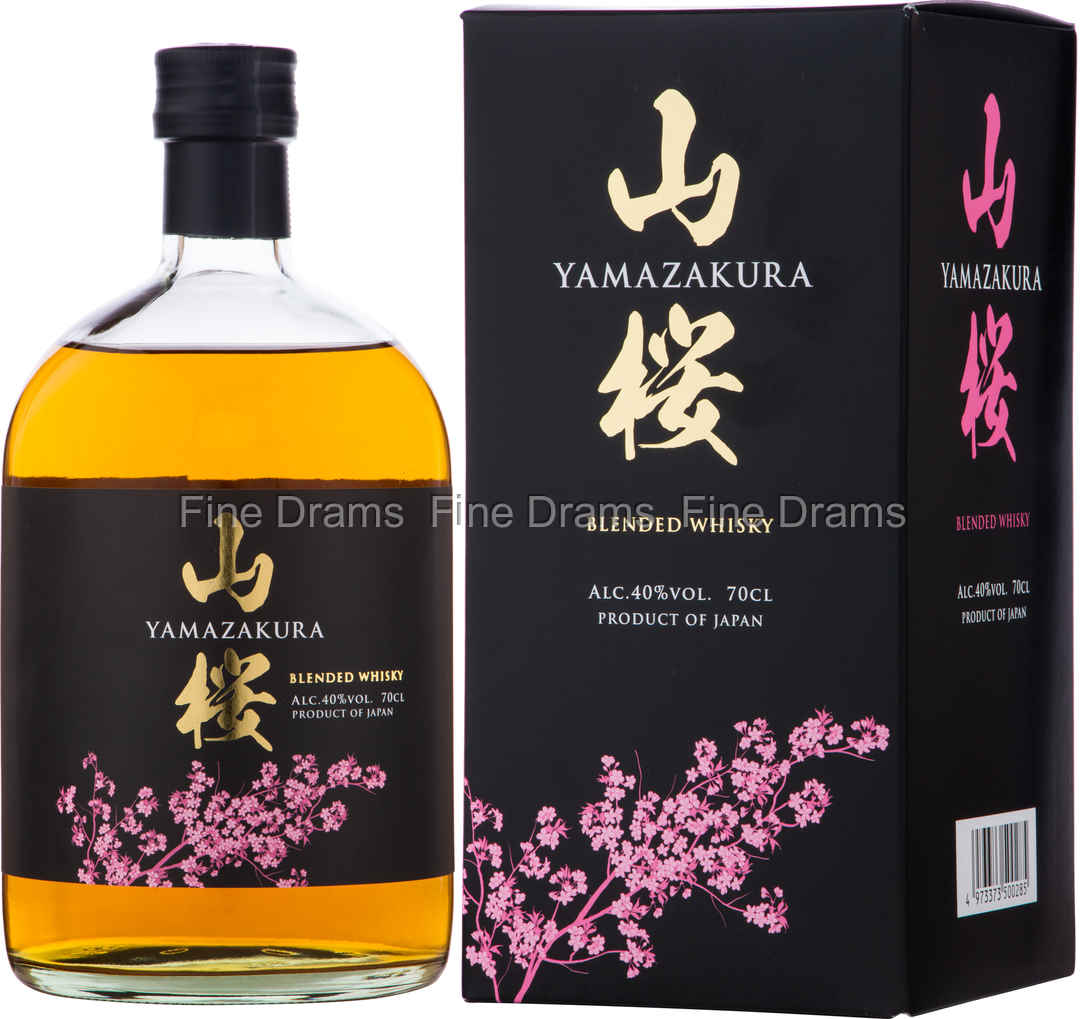 Yamazakura Blended Whisky
A very interesting Japanese blended whisky, produced by the Sasanokawa Shuzo company. Sasanokawa Shuzo date back to 1765, and are better known for producing top quality sake and schochu.
This whisky has a rather romantic name, a portmanteau of the words Yama and Sakura. Yama means mountain in Japanese, whilst Sakura is Japanese for cherry tree, so the title of this dram conjures up a peaceful scene of the Japanese landscape, shown on the bottle's label.
The whisky is not distilled by Sasanokawa, but is a blend of four different malt whiskies, and a little grain to bind them together.
Drinkers should expect and light and harmonious dram, with tropical fruit flavours and some floral, buttery notes.
A highly drinkable and approachable daily dram, this is a superb break from the norm.