Teaninich 10 Year Old - Flora & Fauna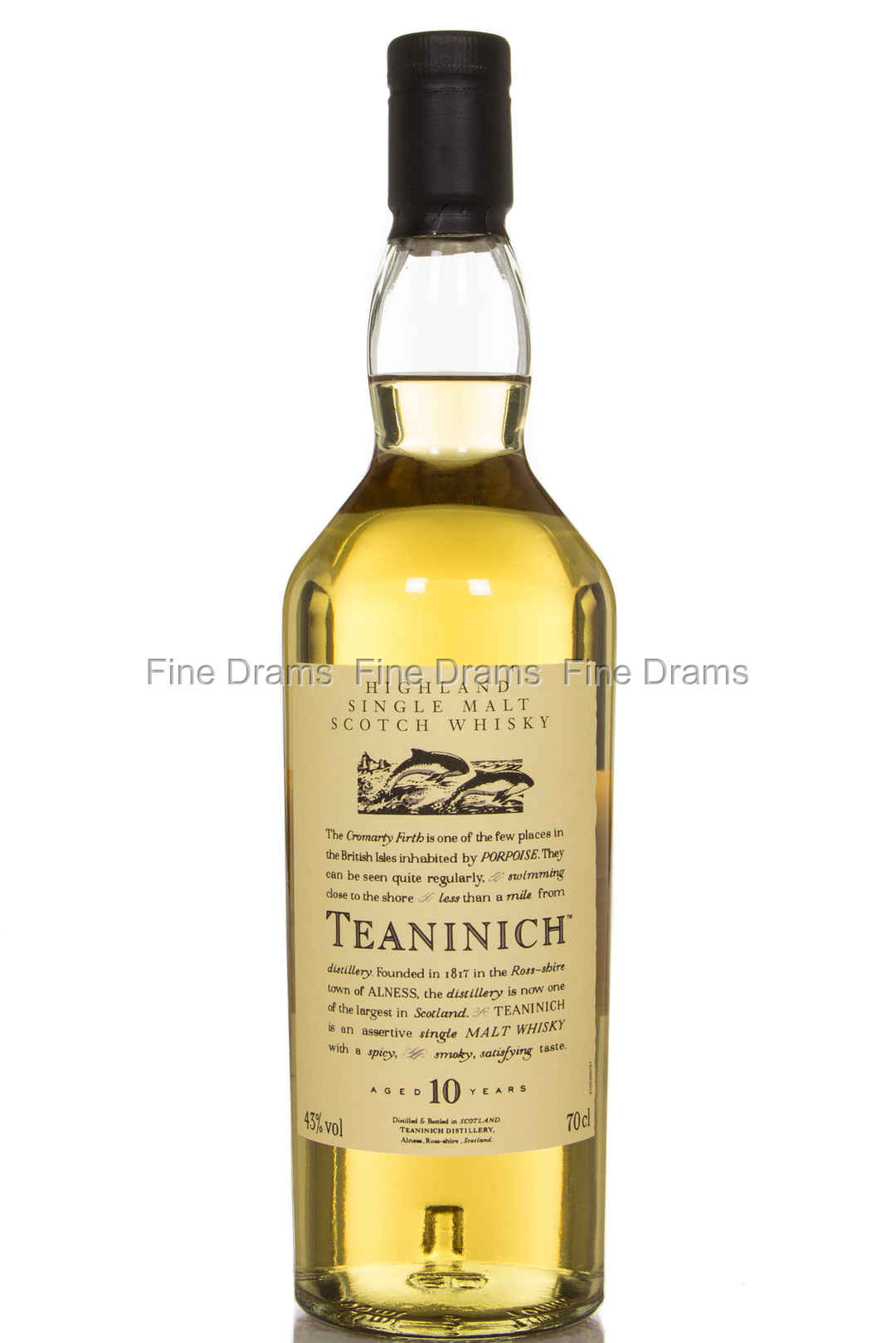 Teaninich 10 Year Old - Flora & Fauna
Another delicious Flora and Fauna bottling from Diageo.
This time round it is a whisky from Teaninich, an interesting distillery which does not have a mash tun. The distillery uses a mash filter, and produces grassy, oily spirit. Teaninich, found in the Highland region, is one of Diageo's powerhouse distilleries, adding spirit to a great many blends.
This bottling has developed a nice complexity over its ten year maturation. The whisky serves up notes of hay, herbal tea, flowers, gentle oak spice, lemon, tangerine rind, oily malt, brown sugar, toffee, nutmeg, cinnamon, coffee and cream.
A good quality offering from this little seen distillery.
Style
Body

3

Depth

2

Smoke

0

Sweetness

2
Character
Citrus rind

Hay

Malt

Spice

Tea