Prichard's Tennessee Whisky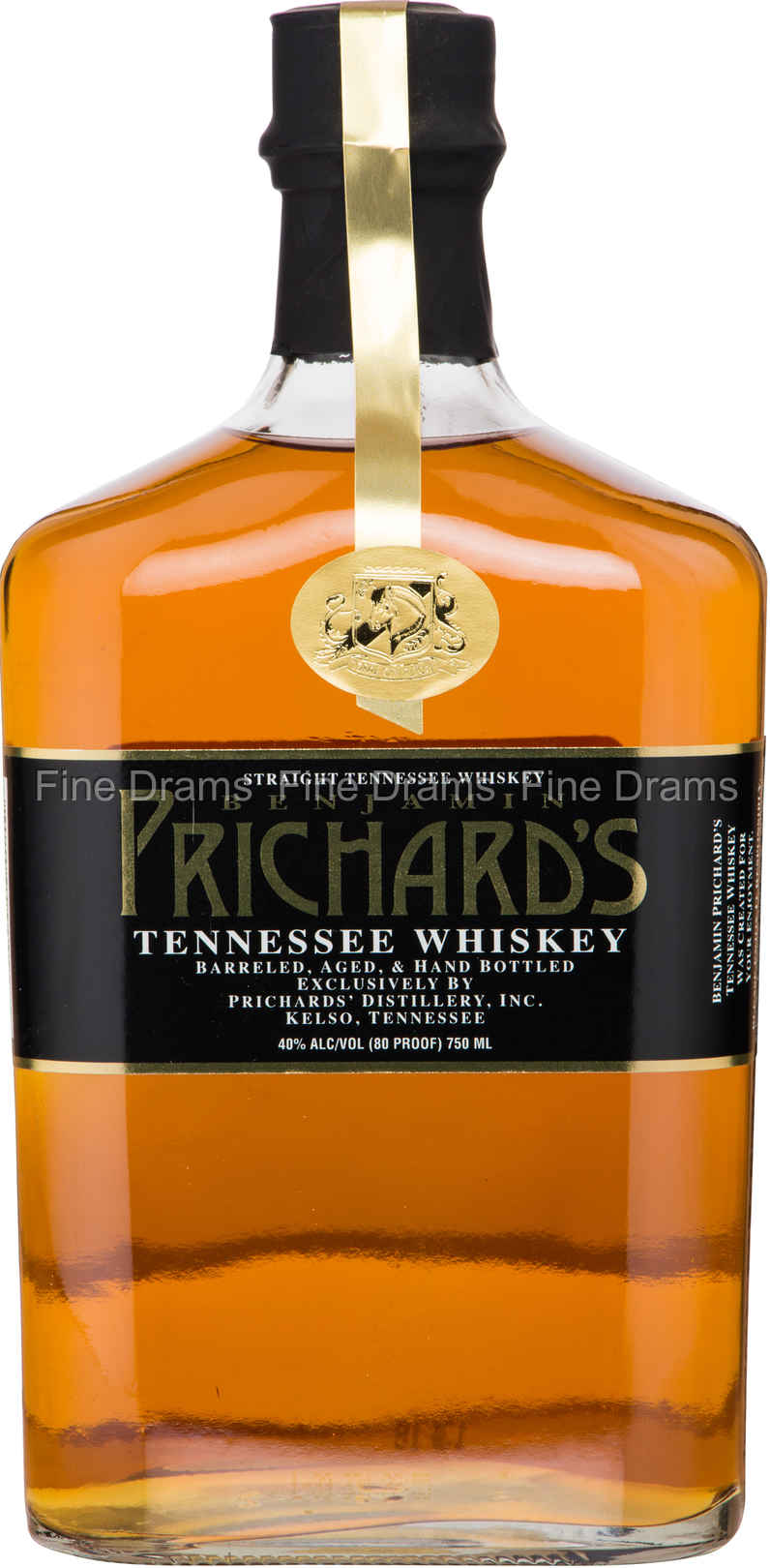 Prichard's Tennessee Whisky
A Tennessee Whiskey with a twist! Prichard's follows the example of their founding father, Benjamin Prichard, who began distilling in Davidson County, Tennessee at the beginning of the 1800s. He passed down several expert tips to Phil Prichard, who revived the distillery in 2001, that are still employed by the distillery to this day. As such, Prichard's Tennessee Whiskey is made with white corn in stead of yellow corn and takes a lower cut than most American whiskies (requiring less diluting before entering the barrel, and therefore possessing a stronger flavour).
Yet the greatest distinction for Prichard's is that it is a Tennessee whiskey which does not use the famed "Lincoln County Process" of filtering their whiskies through sugar maple charcoal. Indeed, Prichard's is the only distillery which does not use this process but is able to call their spirit "Tennessee Whiskey". Instead, the distillery heavily chars their new oak barrels, with the "alligator" char creating an effective filter and purification system inside the barrel itself. This whiskey has a higher corn ration in the mash-bill, and is distilled in copper pot stills. It is then aged for 10 years in a mixture of new American oak barrels and rum casks.
On the nose this whiskey gives off classic Tennessee aromas of bittersweet oak, toffee, barrel char, toasted spice and smoke. The palate has a creamy mouthfeel, with bright, sweet corn notes accompanied by burnt oak, coffee, malted milk and nutmeg. The finish is lingering, with a lasting toasted oak note and drying woodspice. A great option for fans of Tennessee whiskey, with a wonderful history!