Gouden Carolus Single Malt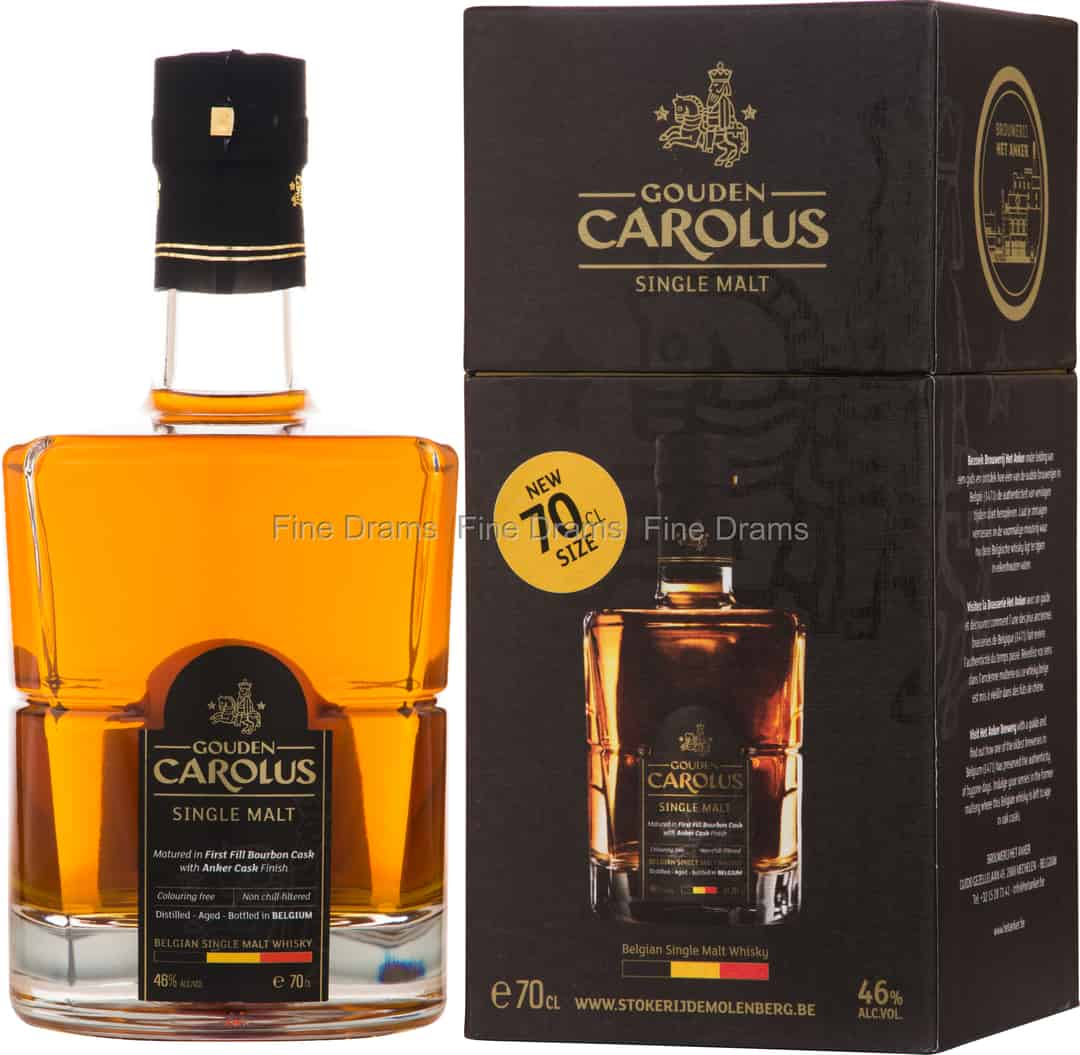 Gouden Carolus Single Malt
A very interesting single malt indeed, created by the Flemish Gouden Carolus brewery, this is made with the same mash that makes their award winning Tripel beer.
This 100% natural beer was first brewed for the Knights of the Golden Fleece back in 1491, and the recipe/method has changed little ever since.
This single malt is distilled from the Tripel beer mash in hand hammered, copper pot stills, before aging in first fill former Bourbon casks, followed by a finishing period in "Anker" casks, which are oak casks remade by the cooper specifically for Gouden Carolus.
The whisky has delightful notes of toffee, crème brûlée, vanilla, warm spices, chocolate, bright fruit and rich malt.
It is bottled at 46% ABV, resulting in a more intense and flavoursome whisky.
This really is something different for malt fans to try, a whisky that will appeal to spirit and beer lovers alike!