Glenfarclas 2008 (Cask #2430 & #2599) - Pot Still Festival 2017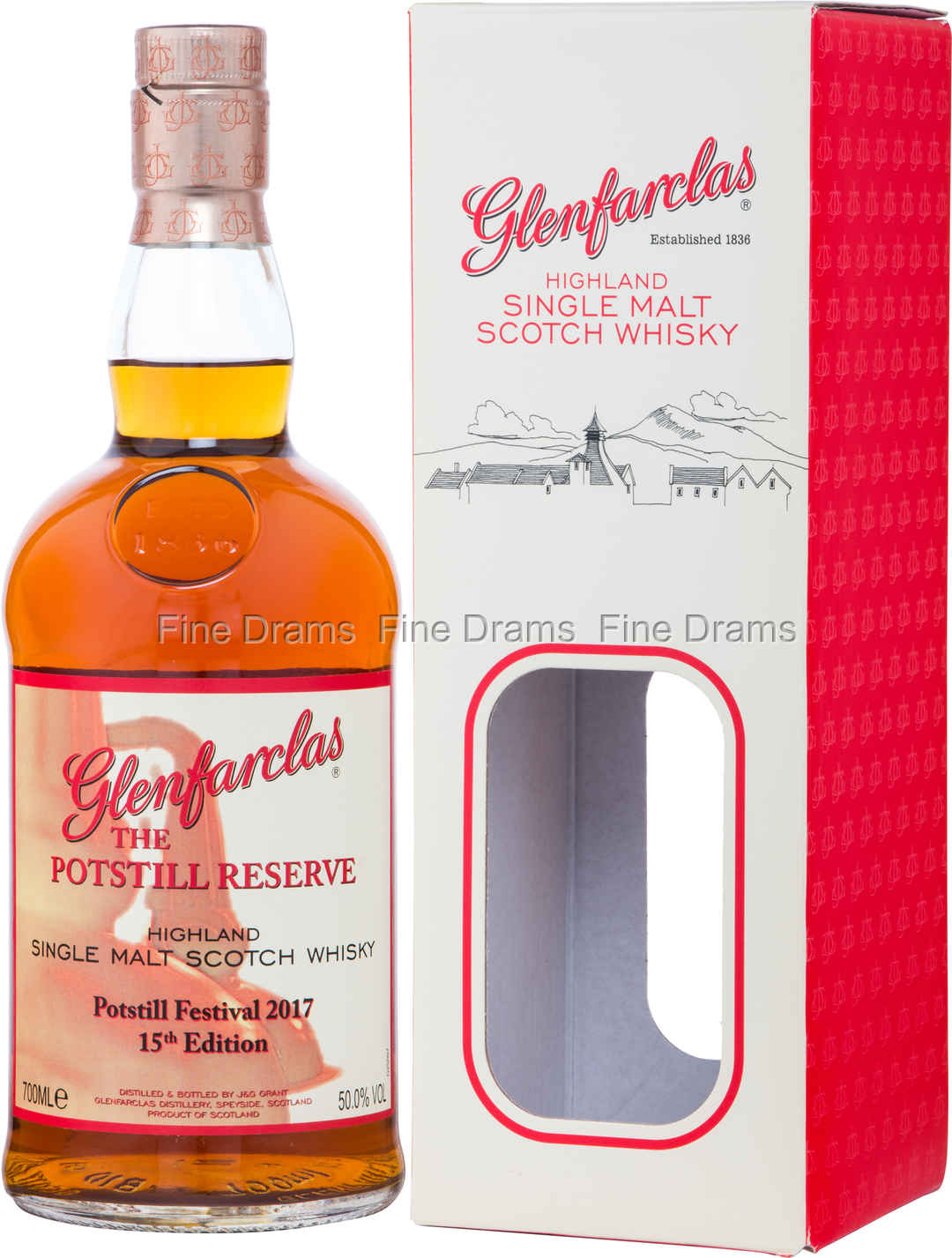 In stock
Order today before 13:00:00 and we estimate your order to be delivered Wednesday 27th of December
Glenfarclas 2008 (Cask #2430 & #2599) - Pot Still Festival 2017
A superb, one-off edition from one of our favourite distilleries! This Glenfarclas was bottled especially for the Pot Still Festival, a famous and high quality festival held in the Netherlands.
This bottling sees Glenfarclas pick out two superb barrels, casks number 2430 and 2599, a first fill and refill sherry hoghead respectively. Both these barrels contained spirit distilled in 2008, with cask 2430 distilled on the 22nd of September 2008 and cask 2599 distilled on the 2nd of October 2008. Both barrels were bottled on the 3rd of August 2017, having an age of 8 years.
This is a classic Glenfarclas, rich in sherried fruit, spices, sweet honey and rich oak. Being drawn from just two casks, this is a unique experience of the distillery's profile. The flavours are boosted by the 50% ABV proof, non chill filtration and natural colour, which allows the flavours of this dram to really take hold.
Just 750 bottles of this genuine small batch production, so Glenfarclas fans should move fast if they want to try this rare bottling.