Dalwhinnie Triple Matured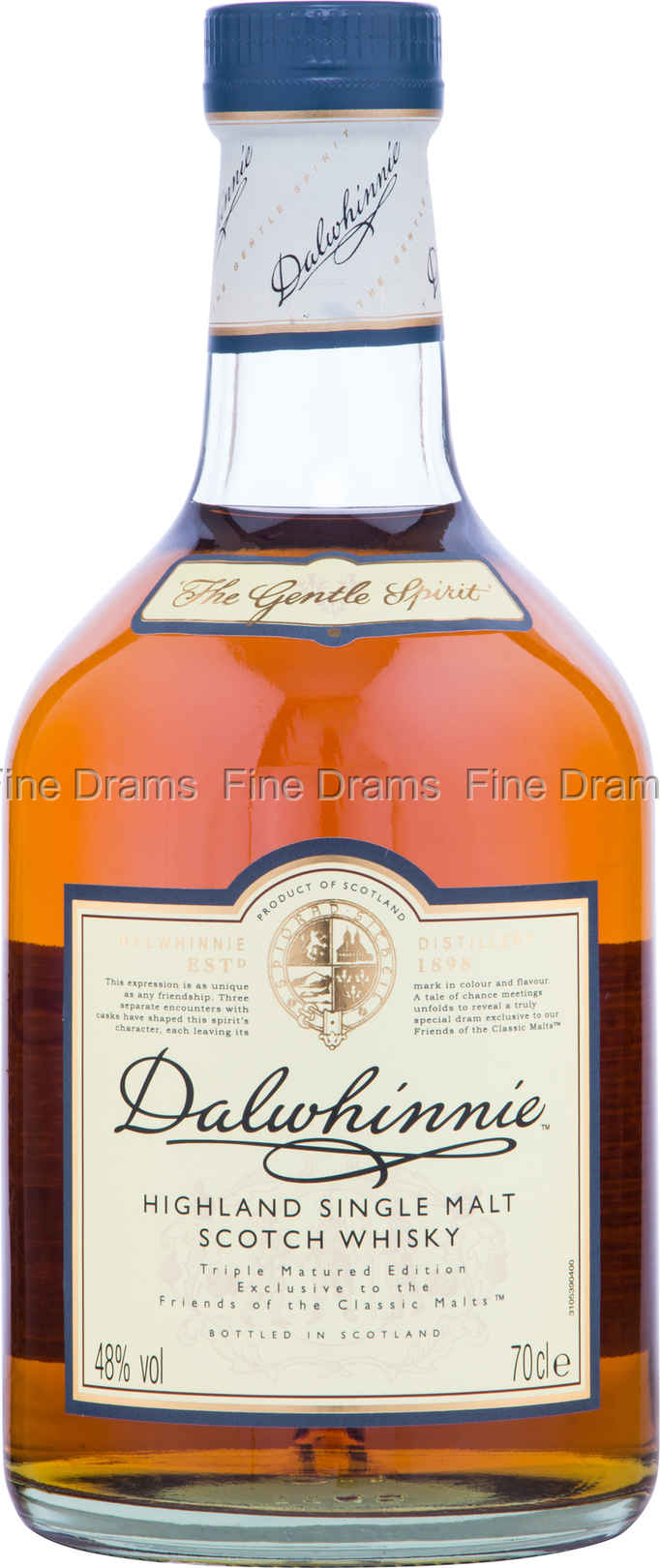 In stock
Order today before 13:00:00 and we estimate your order to be delivered Wednesday 27th of December
Dalwhinnie Triple Matured
A very interesting bottling indeed! Dalwhinnie is very rarely seen in any other form than its classic malt 15 year old bottling, which is much enjoyed by drinkers around the world. This means that this bottling, which as been triple matured and is bottled at the higher strength of 48%, is rare and unusual.
The whisky has been matured in three different barrels: refill bourbon casks, Sherry casks and refill European oak barrels. This creates a whisky of superb depth and complexity, very different to the approachable, light and refreshing Dalwhinnie 15 year old we all know.
The whisky is floral and rich in honey, fruit, and spices, with a little barrel char and a good core of malty toffee. The 48% ABV really gives the spirit a bit of much-needed kick, allowing its natural flavours to take hold. This whisky was bottled specially for the "Friends of the Classic Malts" and bottles are extremely hard to come by, so drinkers should jump at the chance to taste this superb bottling.