Colonel E.H. Taylor Small Batch Bourbon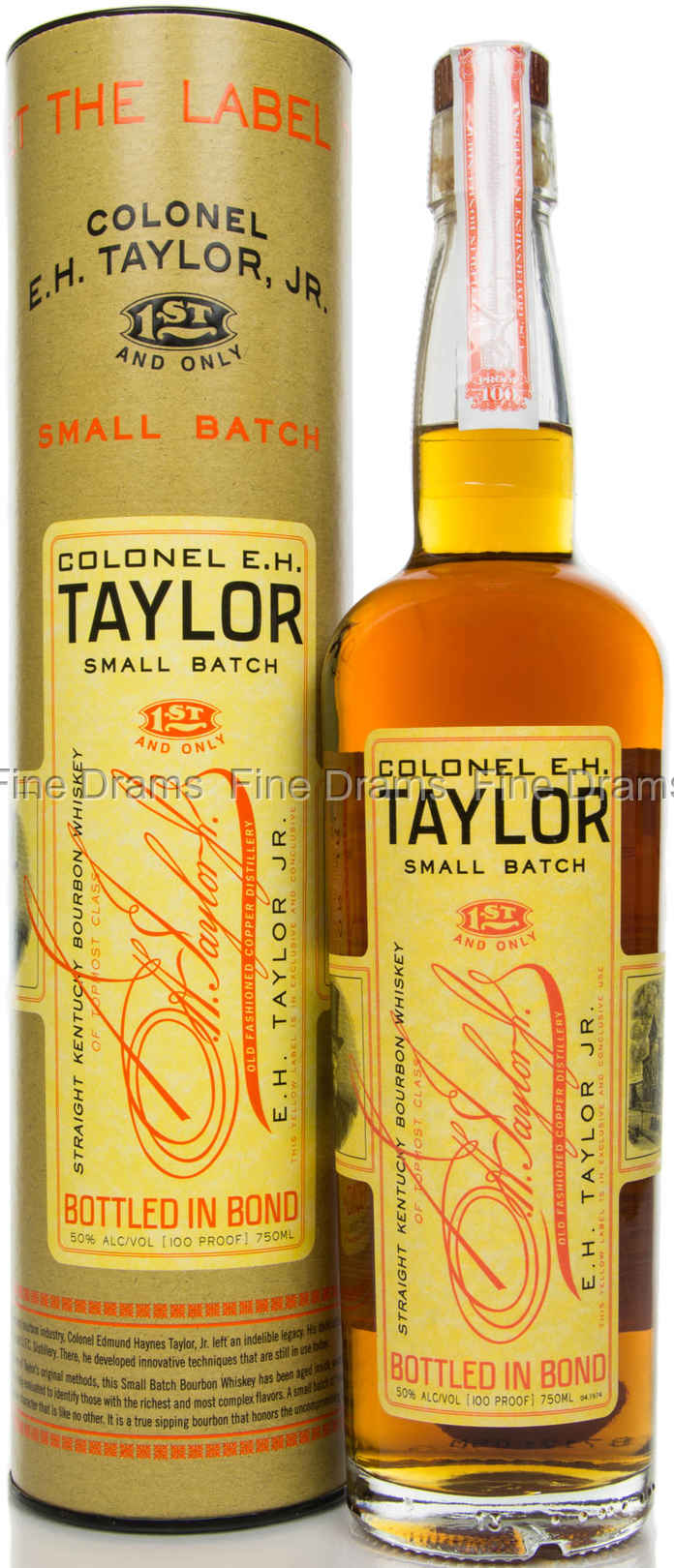 Colonel E.H. Taylor Small Batch Bourbon
A whiskey named after a true legend of the Bourbon industry. Colonel E. H. Taylor (a nephew of a President no less!) founded the distilleries that would become the famous Buffalo Trace distillery. At these distilleries he pioneered many Bourbon making techniques that have become industry standard. Edmund Haynes Taylor was also a strong proponent of the Bottled in Bond act, which created the whiskey grade that this Bourbon features.
The Bottled in Bond Act was a reaction to poor consumer confidence in whiskey, as in the latter half of the 19th century many spirits were being adulterated with artificial, and sometimes poisonous ingredients. The law stipulated that whiskey that carried the Bottled in Bond label had to meet several conditions: it had to be the product of one distilling season, from one distiller at one distillery, it had to have been aged for at least four years in a federally bonded warehouse and it had to be 50% ABV. In return, some taxes were relaxed for distillers. Bottled in Bond is Bourbon's answer to the single malt. As the bottle reads: "Let the label tell the truth".
This whiskey is an excellent example of the Bottled in Bond style, and a fitting tribute to a giant of Bourbon. A small batch production, this whiskey is a glorious Bourbon: rich, creamy and spicy with plenty of tropical fruit and vanilla notes, and some dark dried fruit flavours.
Very highly regarded by critics and drinkers alike, it is easy to see why this low-rye Bourbon is so popular, offering pure quality throughout. A crucial step in every Bourbon-drinker's education.