Ardmore 14 Year Old 2002 (Cask #935 & #936 & #938) - Gordon & MacPhail (Cask Strength)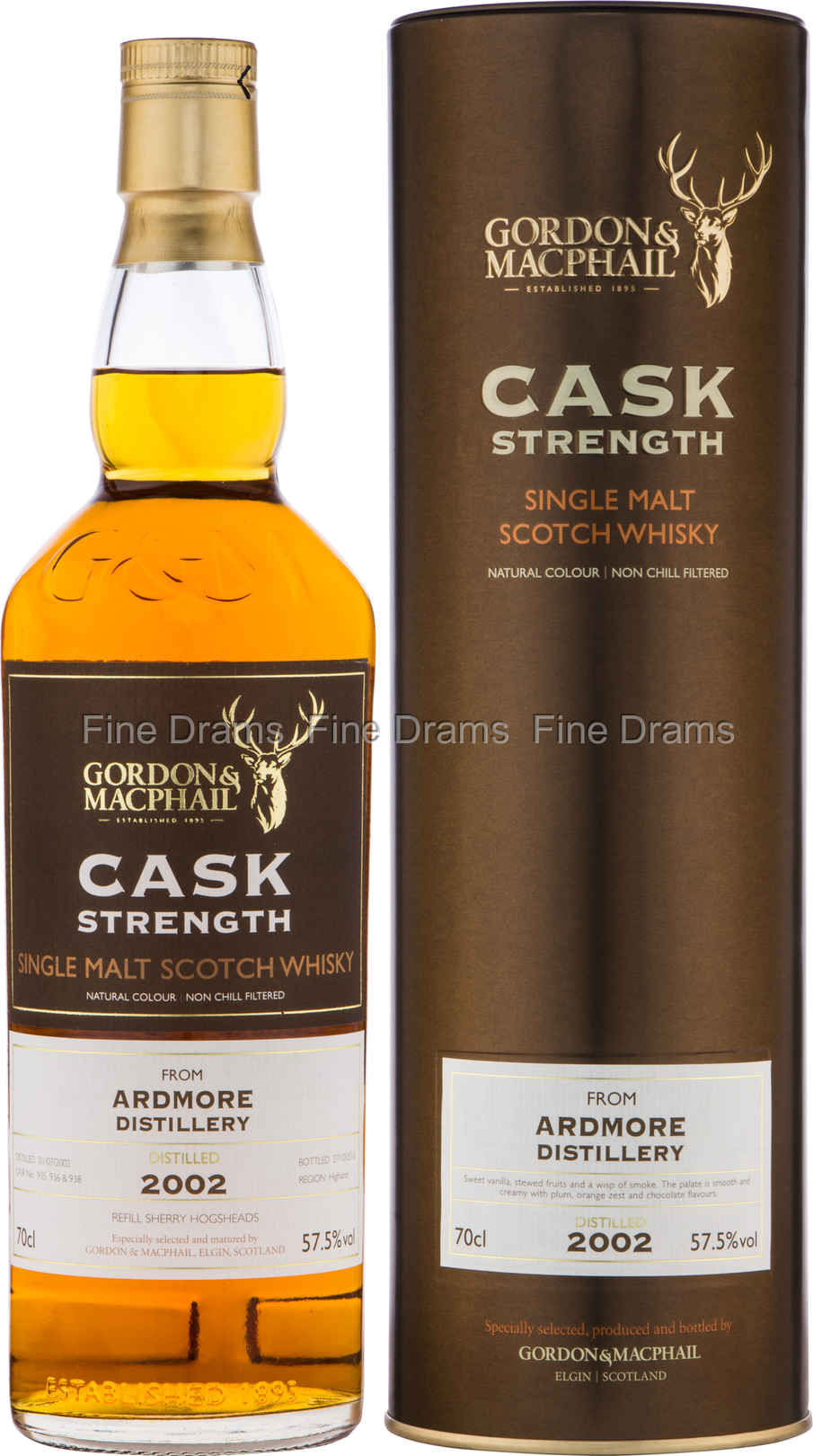 Ardmore 14 Year Old 2002 (Cask #935 & #936 & #938) - Gordon & MacPhail (Cask Strength)
Another excellent addition to the much-lauded Gordon and MacPhail Cask Strength series. G & M have been bottling whiskies for more than 115 years, and are widely seen as one of the very best independent bottlers around.
With release such as this one it is easy to see why they have such an enviable reputation. This beautiful 14 year old whisky is a genuinely small batch bottling, drawn from three sister casks, Sherry Hogsheads 935, 936 and 938. The spirit was first distilled 2002, with all three casks laid down in this year.
Ardmore is known for its peaty, Highland style (indeed, the distillery was first founded as a secure source of peated malt for the Teacher's blend), and this character pairs perfectly with the dried fruit and sweet spice of the sherry casks. Drinkers should expect notes of Christmas cake, toffee, dried fruit, jam, bright cereal and dark, oaky peat.
A real beauty, the whisky benefits considerably from being bottled at a cask strength of 57.5% ABV, and presented without either chill filtration or artifical colouration (as are all bottles in this range).
A fabulous dram that illustrates again why Gordon and MacPhail are one of the best bottlers around.