Wild Geese Rare Irish Whiskey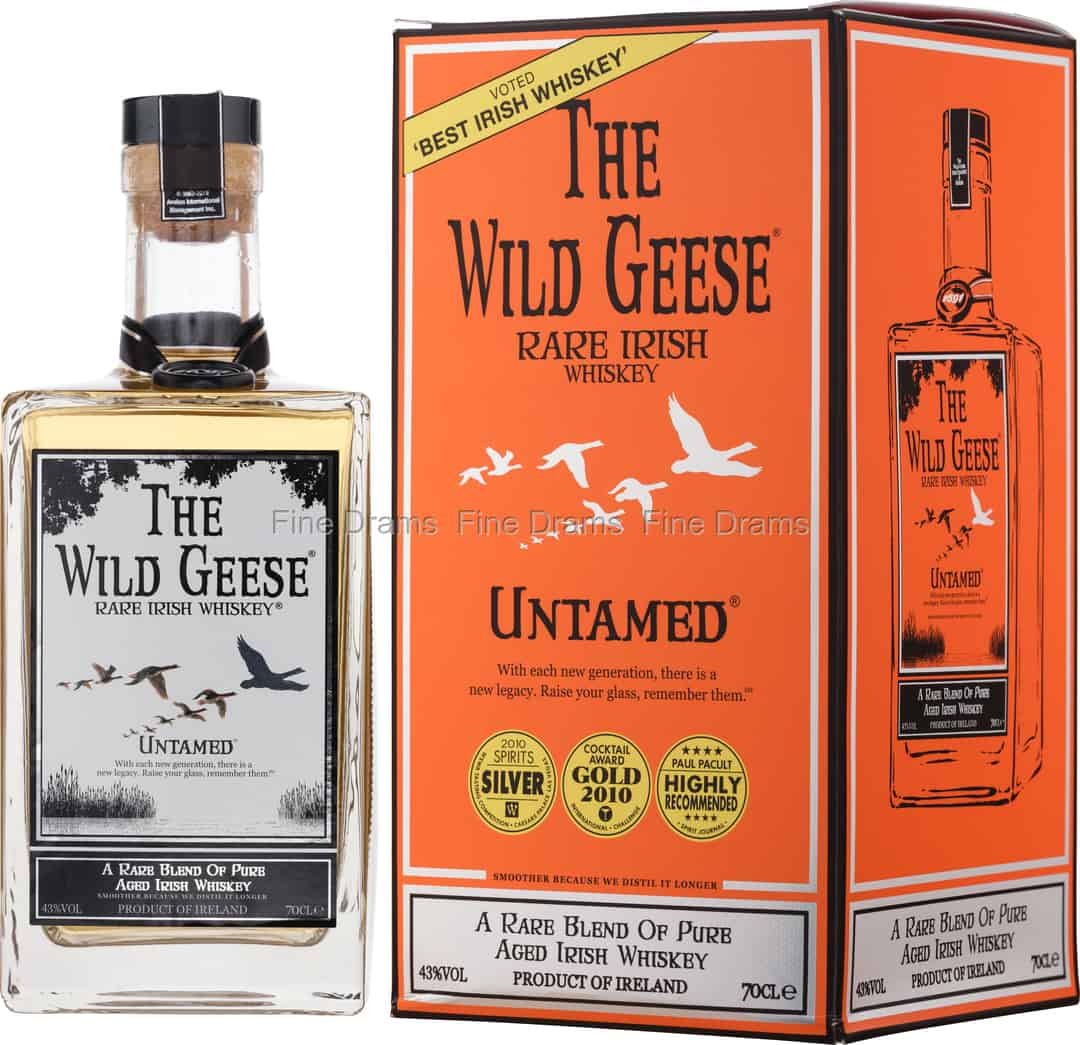 Wild Geese Rare Irish Whiskey
This whiskey is named after 'The Wild Geese' – the nickname given to Irish soldiers who fled to Europe and America following the defeat of the Jacobite Cause in the 17th and 18th century.
The spirit itself is produced at Cooley's distillery and is a blend of Irish malt and grain whiskies.
This whiskey offers notes of clean grain, typical Irish notes of sweet caramel, flowers, vanilla, grassy malt, lemon rind, waxy apples and creamy oak.
An excellent blended Irish dram, that would make great daily drinker for the whiskey fans out there.
Style
Body

2

Depth

3

Smoke

0

Sweetness

4
Character
Apple

Flowers

Malt

Toffee

Vanilla