Villa N°16 French Single Malt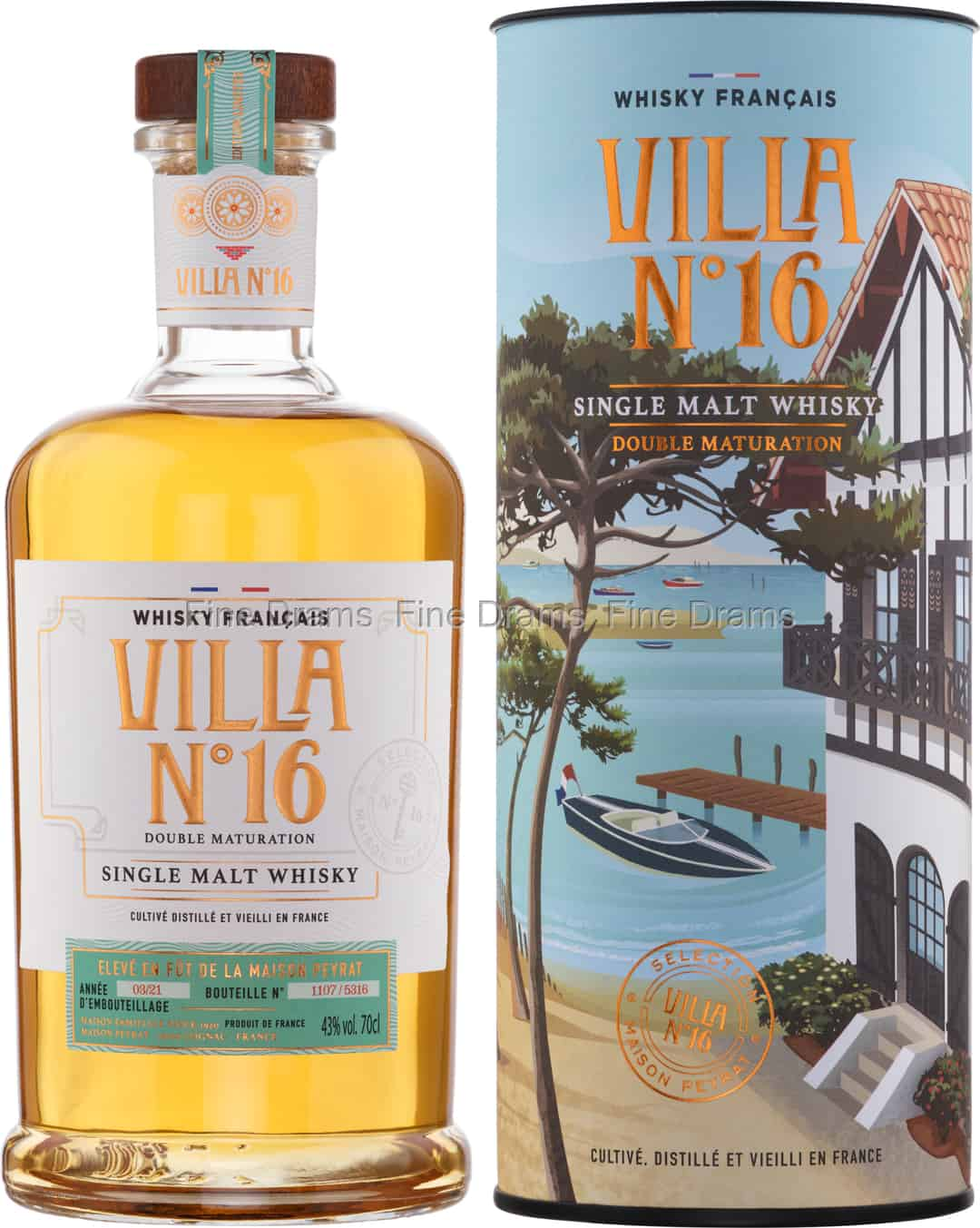 Villa N°16 French Single Malt
Another excellent single malt to come out of France, which is quickly establishing itself as an important whisky-producing nation.
This dram comes from the Charentes region of South-West France, which is better known for being the home of Cognac.
This spirit has been matured in French and American oak casks for 3 years, before being held in Pineau des Charentes and Cognac for a further finishing period.
The result is a deeply aromatic and flavoursome single malt whisky, with notes of sweet malt, vanilla, tobacco leaf, dried fruits, leather, sweet grapes and cornbread, floral honey, creamy oak and toffee.
The whisky is made by Maison Peyrat, who also produce high quality rums and cognacs.
Style
Body

3

Depth

3

Smoke

0

Sweetness

4
Character
Dried fruit

Malt

Oak

Red grape

Vanilla