The Big Smoke Blended Malt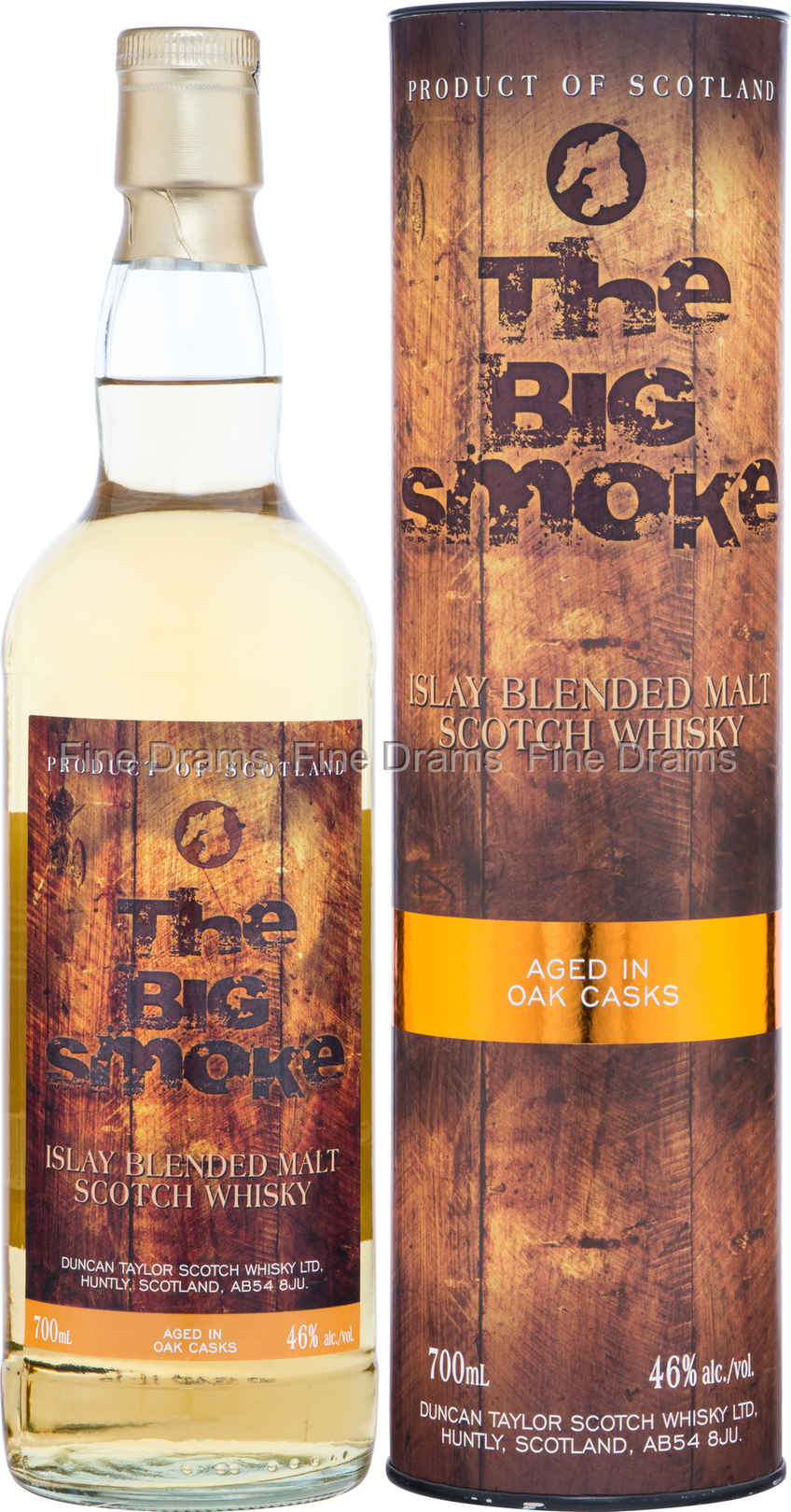 The Big Smoke Blended Malt
London was once known as the "Big Smoke" for its lethal smogs… Luckily this blended malt whisky is named after its delicious peaty qualities, rather than its poisonous smoke!
Produced by the famous and highly regarded Duncan Taylor bottling company, this bottling can be seen as a younger, more intense cousin to their superb 10 year old Auld Reekie blended malt, which is also from Islay. This whisky is rich in iodine, ashy peat, burnt grass, sea spray and tobacco smoke, with plenty of youthful malt character. A feisty and assertive dram, that suits its age.
This whisky is bottled at 46% ABV, and is non chill filtered and non coloured, allowing its natural qualities to shine through. This whisky won a Silver Outstanding medal in the 2017 International Wine and Spirits Competition.