Sharish Blue Magic Gin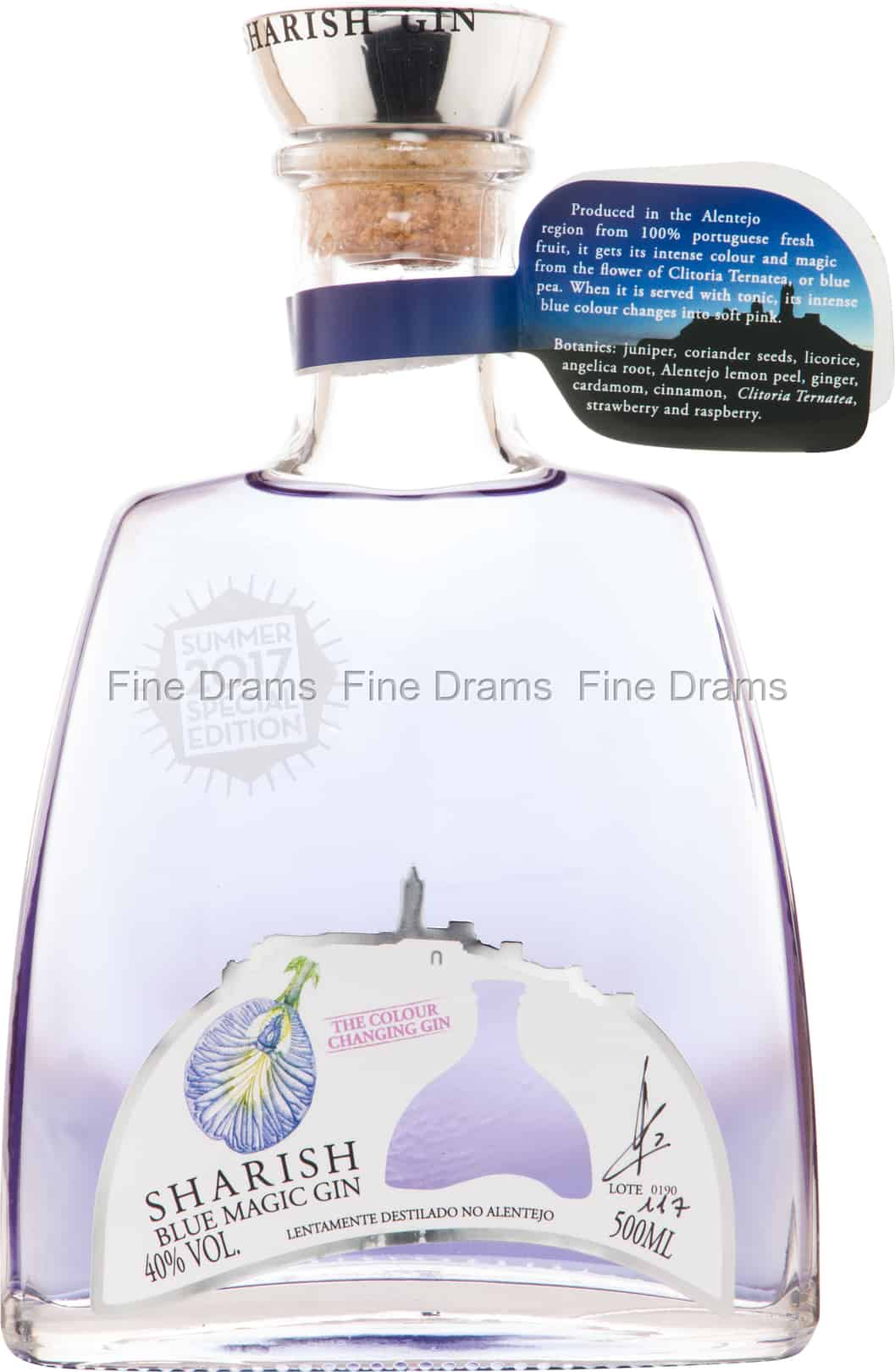 Sharish Blue Magic Gin
A rather extraordinary "Magic Gin" from Portugal.
This gin is made with juniper, coriander, angelica root, ginger, cinnamon, cardamom, lemon peel, strawberry and raspberry. Yet the most impressive of the gin's botanicals, which gives it its distinctive colour is the blue pea flower, infused with the spirit after distillation.
Moreover, adding tonic to this gin has a transformative effect, changing the colour from blue to pink… as if by magic!
The flavour of the spirit isn't bad either – a fruity, citrusy gin with just enough drying juniper and spicy cardamom, ginger and coriander to balance it nicely.
A bottling that would make for a great party trick – either at home or in the bar!