Ron Alegró XO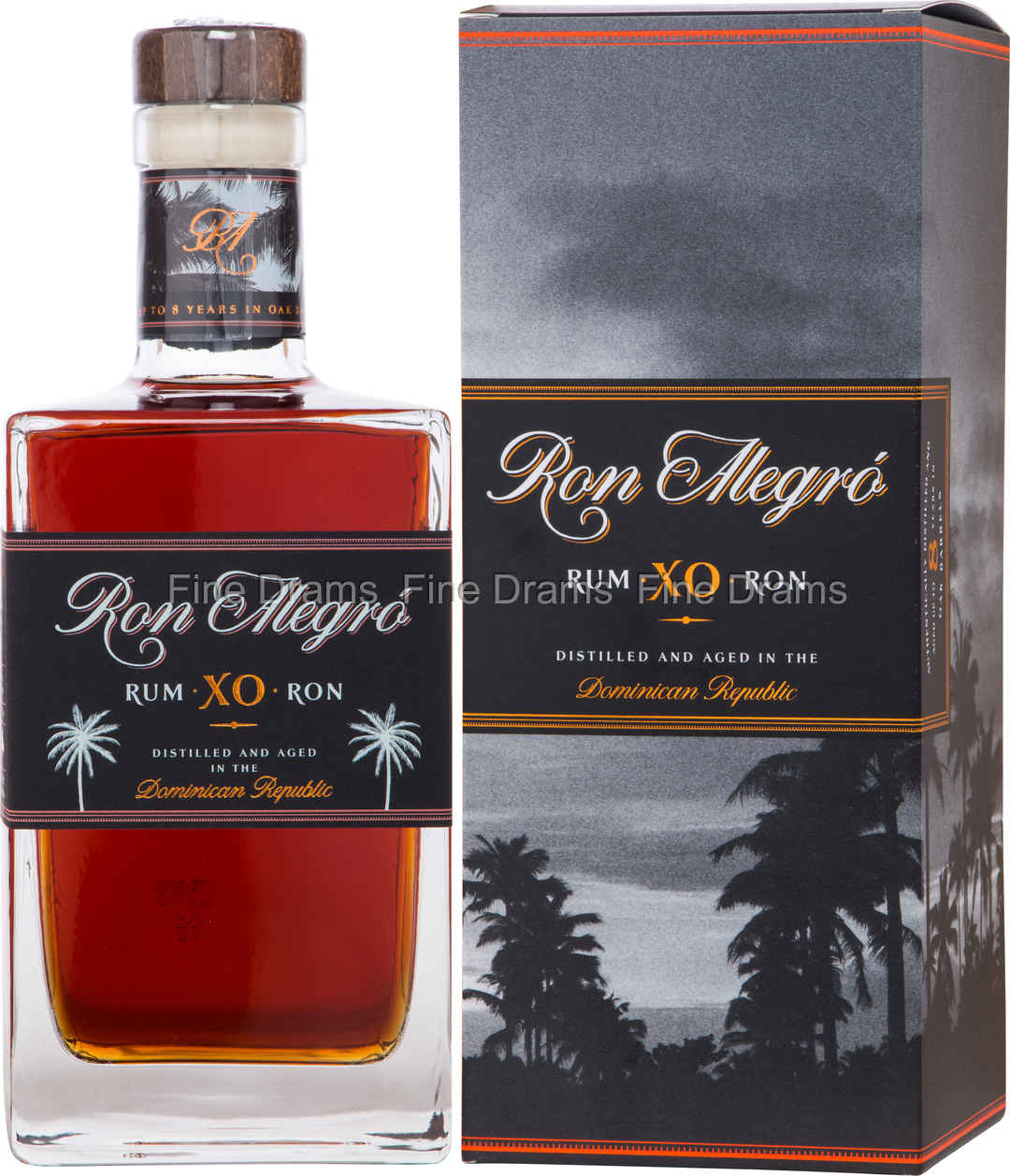 Ron Alegró XO
A wonderfully rich, Dominican rum made with high quality cane molasses. Alegro suggests a brisk, spritely spirit, and that is certainly the case with this rum.
The molasses have been fermented with a special, company-owned yeast strain. After distillation, the rum has been aged for 8 years in in former Bourbon oak barrels.
This maturation has created powerful notes of tobacco, Bourbon spice, chocolate, vanilla, caramel and dark brown sugar.
Presented in a beautiful decanter bottle, this is not one that rum fans will want to miss.