Rock Oyster Cask Strength Limited Edition No.2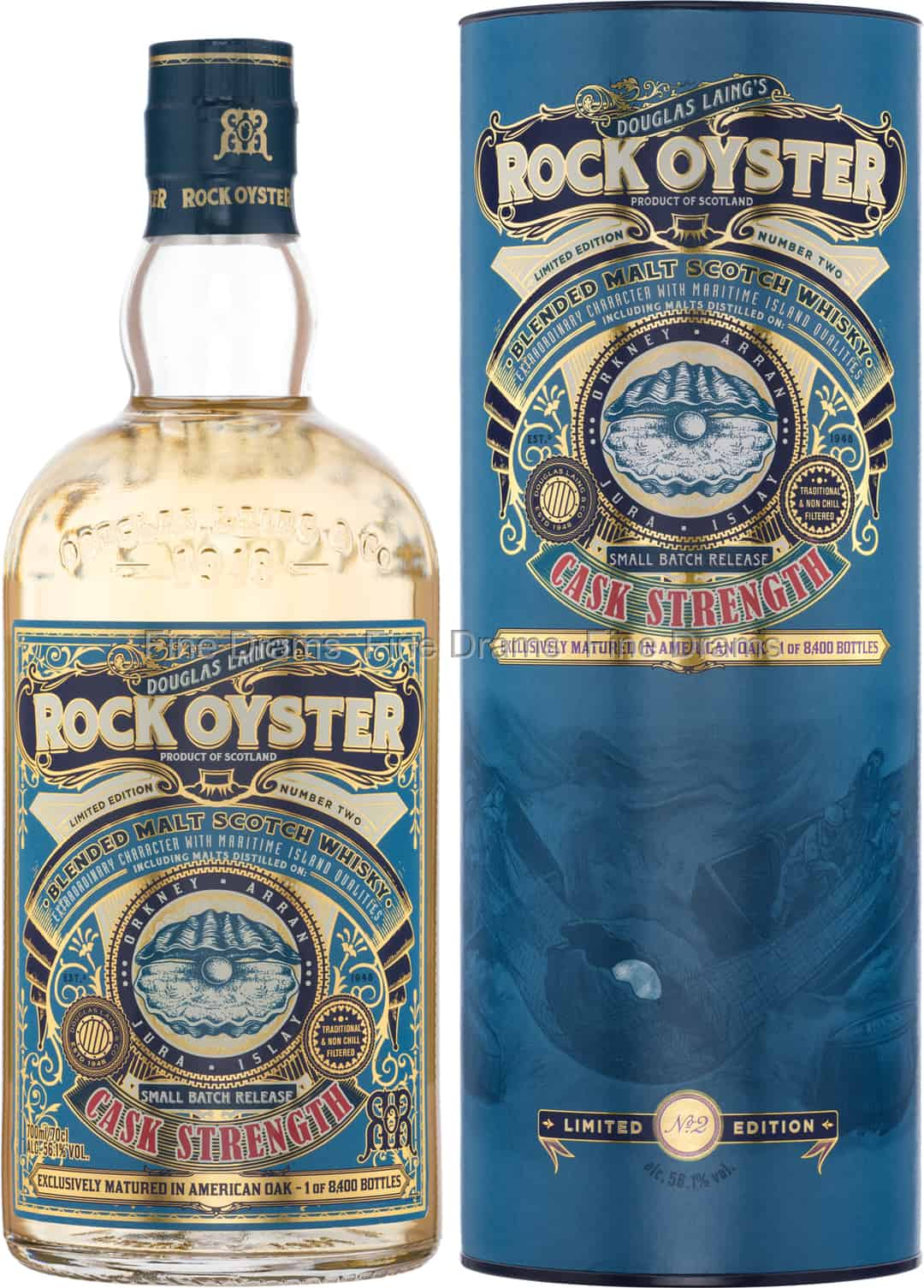 Rock Oyster Cask Strength Limited Edition No.2
A cracking and rather powerful dram from Douglas Laing's Regional Malts Series.
This bottling is the second batch in the Cask Strength series of Rock Oyster, which is a blended malt made entirely of whiskies from the Island region of Scotch whisky.
The spirit offers up plentiful coastal character, with notes of briny sea spray, a little warm peat, toffee, lemon rind, baked apples, pepper, burnt malt, heather honey, cinnamon, and subtle oak.
Bottled at a warming 56.1% ABV, just 8,400 bottles of this blended malt whisky were produced.
Style
Body

5

Depth

4

Smoke

3

Sweetness

2
Character
Citrus rind

Oak

Peat

Salt

Spice