Rock Oyster 18 Year Old Blended Malt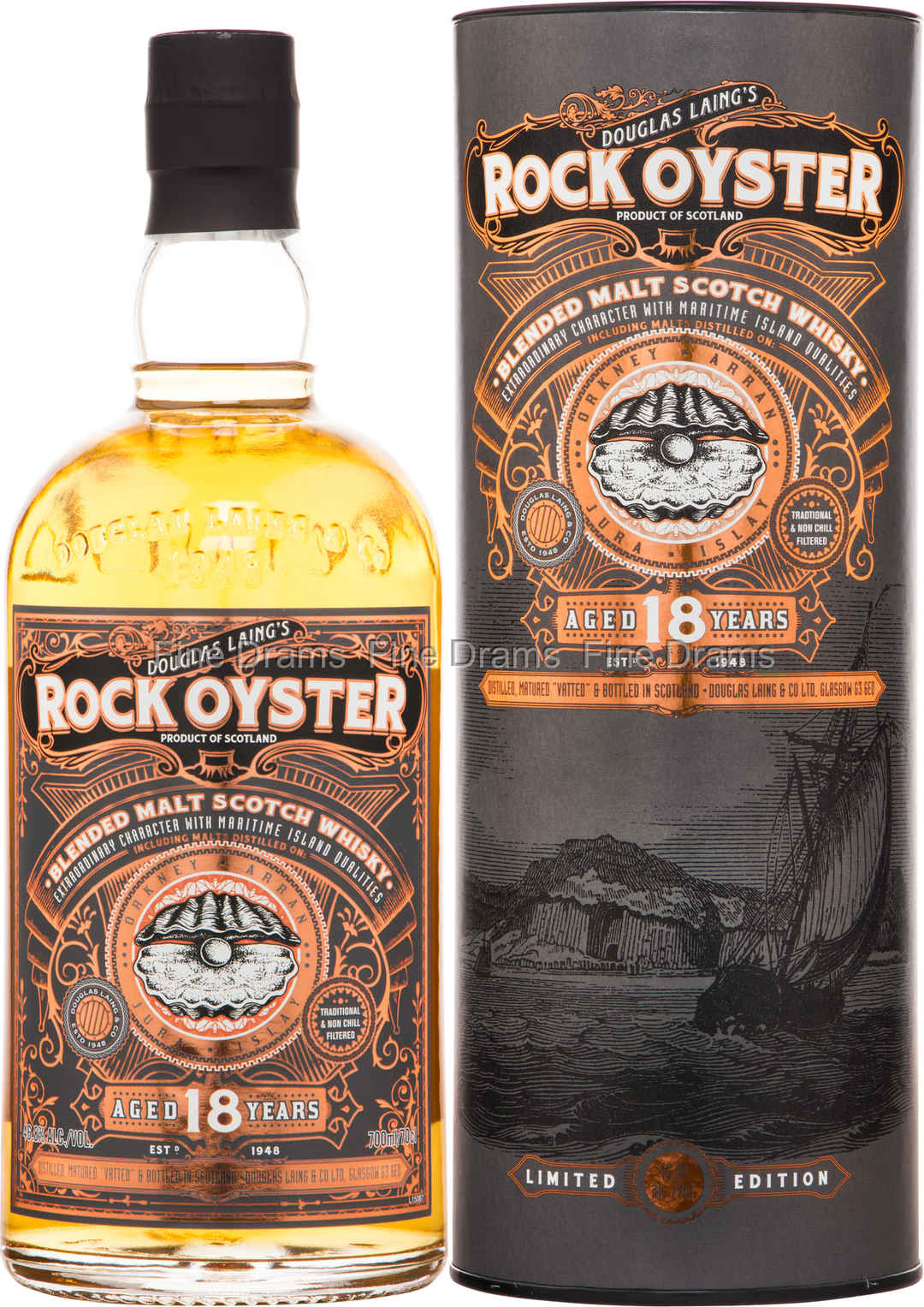 Rock Oyster 18 Year Old Blended Malt
Douglas Laing's regional malts series has won plaudits and fans since their launch. Each bottling is a blended malt that focuses on just one region of Scotch whisky production.
The standard Rock Oyster was celebrates the Island region, was launched in 2015, and quickly became one of the favourite offerings in the collection. Indeed, such was its popularity, that Douglas Laing decided to follow it up with this superb 18 year old whisky.
Rock Oyster sources its malt whisky from the isles of Islay, Jura, Arran and Orkney, and serves up all the maritime, smoky flavours one would associate with the region. With a little more age though, the 18 year old edition brings flavours of dark toffee, espresso, chocolate, toasted oak, rich vanilla custard, Chelsea buns and overripe bananas. The peat is a little lighter with age, and offers a more delicate, mineralic edge.
Bottled at 46.8% ABV and without either chill filtration or artificial colouring, this is a beautifully presented, rich and creamy whisky.
A real treat from the folk at Douglas Laing.