Port Dundas 25 Year Old 1996 (Cask #128330 & #128331) - Signatory Cask Strength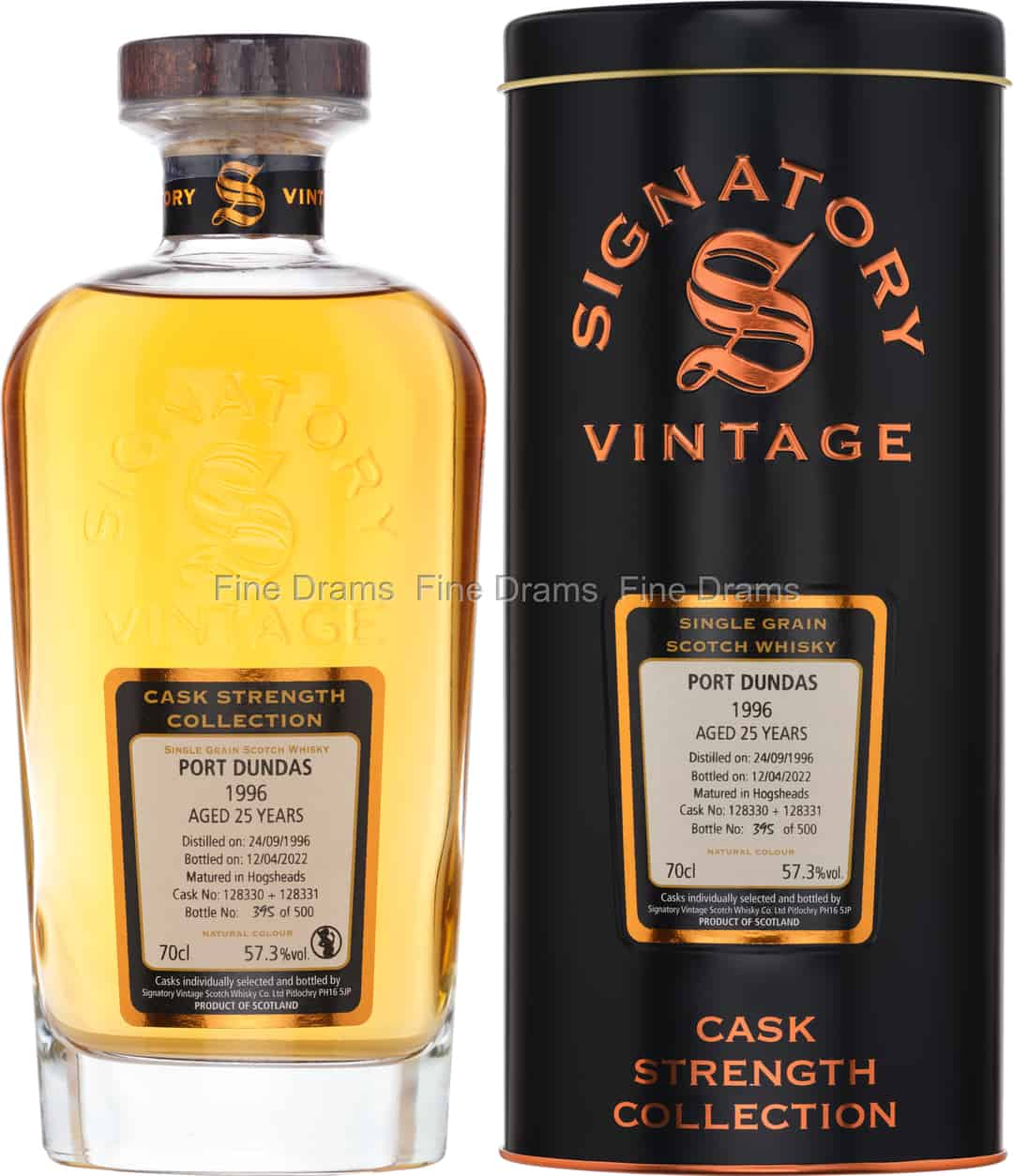 Port Dundas 25 Year Old 1996 (Cask #128330 & #128331) - Signatory Cask Strength
A remarkably well-aged single grain whisky from the now closed Port Dundas distillery, bottled by Signatory Vintage for their Cask Strength series.
This 1996 vintage has been aged in a pair of Hogshead casks for a full quarter century, producing a lush, sweet and delicious whisky.
The spirit offers notes of sweet apples and pears, honeyed grain, almonds, flowers, strawberries, ginger, maple syrup, old oak, toffee, coconut, orange zest, white chocolate, creamy spice and freshly baked bread.
Presented at a cask strength of 57.3% ABV, this is a full bodied and rich whisky.
Style
Body

5

Depth

3

Smoke

0

Sweetness

4
Character
Apple

Citrus rind

Oak

Pear