Poppies Gin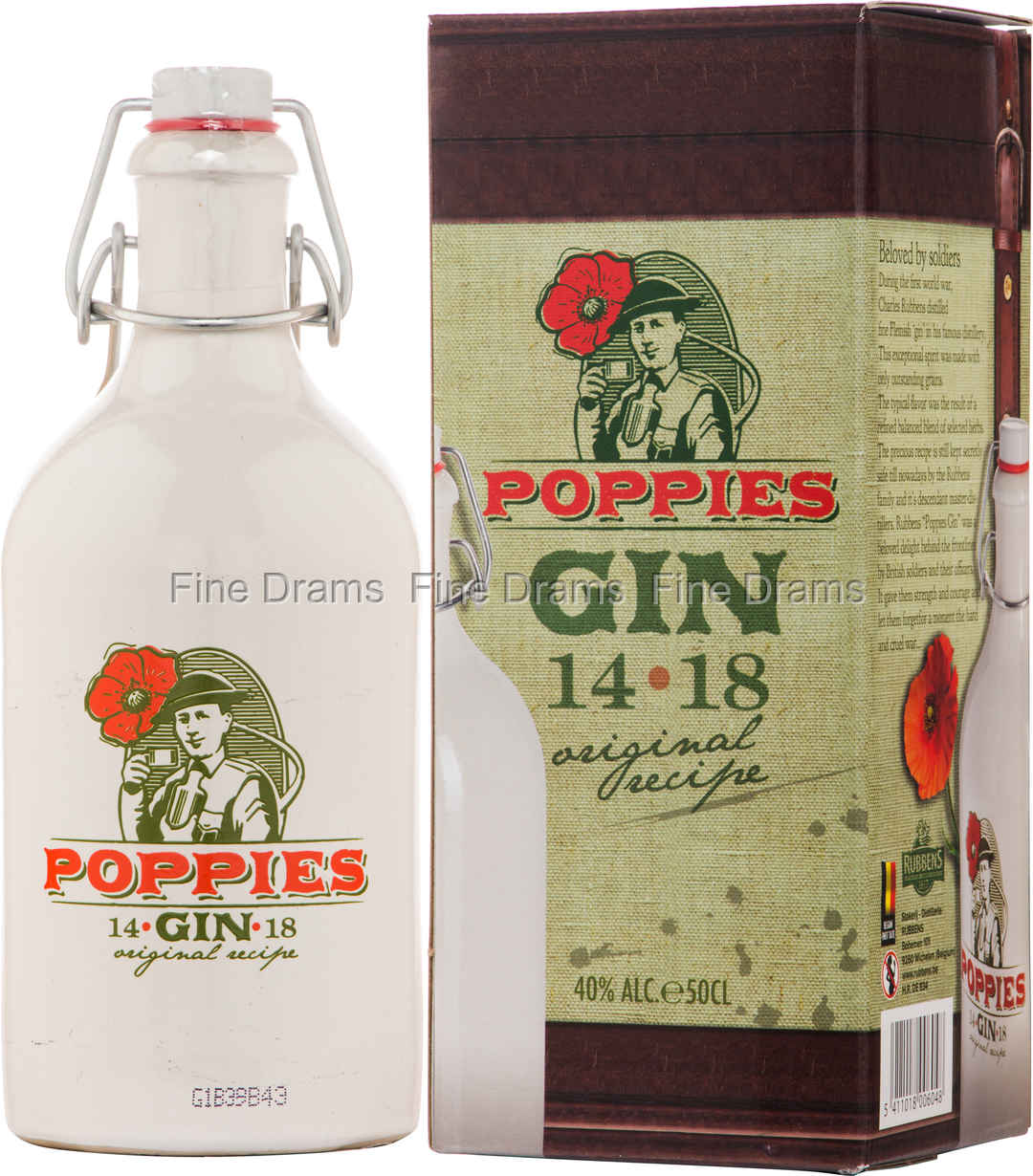 Poppies Gin
Another excellent Belgian gin from the Rubbens distillery, which has been producing gin or jenever since 1817, and remains family owned.
Made from a secret recipe, said to have been formulated by a British World War One soldier, who came to Belgium during the conflict. This is what inspired the bottling's name, and design, with the bottle launched to commemorate 100 years since World War One.
As expected this is a very traditional style of gin, with drying juniper and bright herbs up front, soon joined by aromatic spice notes of coriander and liquorice.
Simple and smart, this is a testament to the quality of old fashioned methods and recipes.