Òrdha 21 Year Old - William Grant Rare Cask Reserves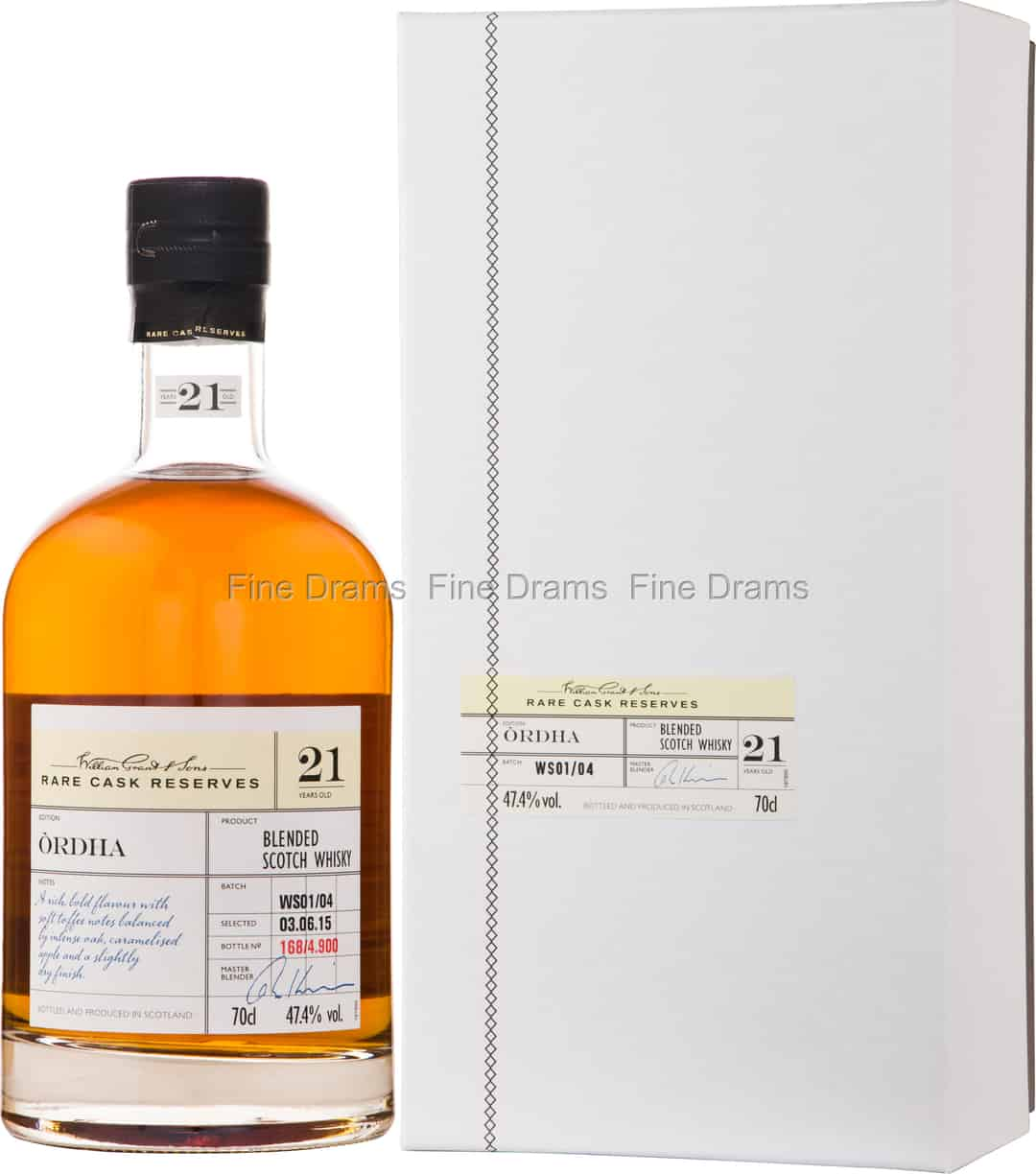 Òrdha 21 Year Old - William Grant Rare Cask Reserves
A very special release, the first of a partnership between William Grant (owners of Glenfiddich and Balvenie) and Dutch whisky experts. This whisky was initially a Netherlands exclusive.
The bottling is named Òrdha, which is Scots Gaelic for "precious" an accurate description of this extremely rare whisky, drawn from the Grant family's private stocks. Batch WS01/04 was bottled on 3rd of June 2015.
A blended whisky which has been aged for 21 years, this is a rich and complex offering, packed with notes of apples, pears, dried fruits, oranges, burnt corn, wood, maple syrup, burnt sugar, cream, dusty oak, slight grain, toffee.
Bottled at 47.4% ABV, this is a warming and intense whisky.
Just 4,900 bottles were produced worldwide, each coming with their own certificate of authenticity.
Style
Body

4

Depth

4

Smoke

0

Sweetness

3