Meteoro Joven Mezcal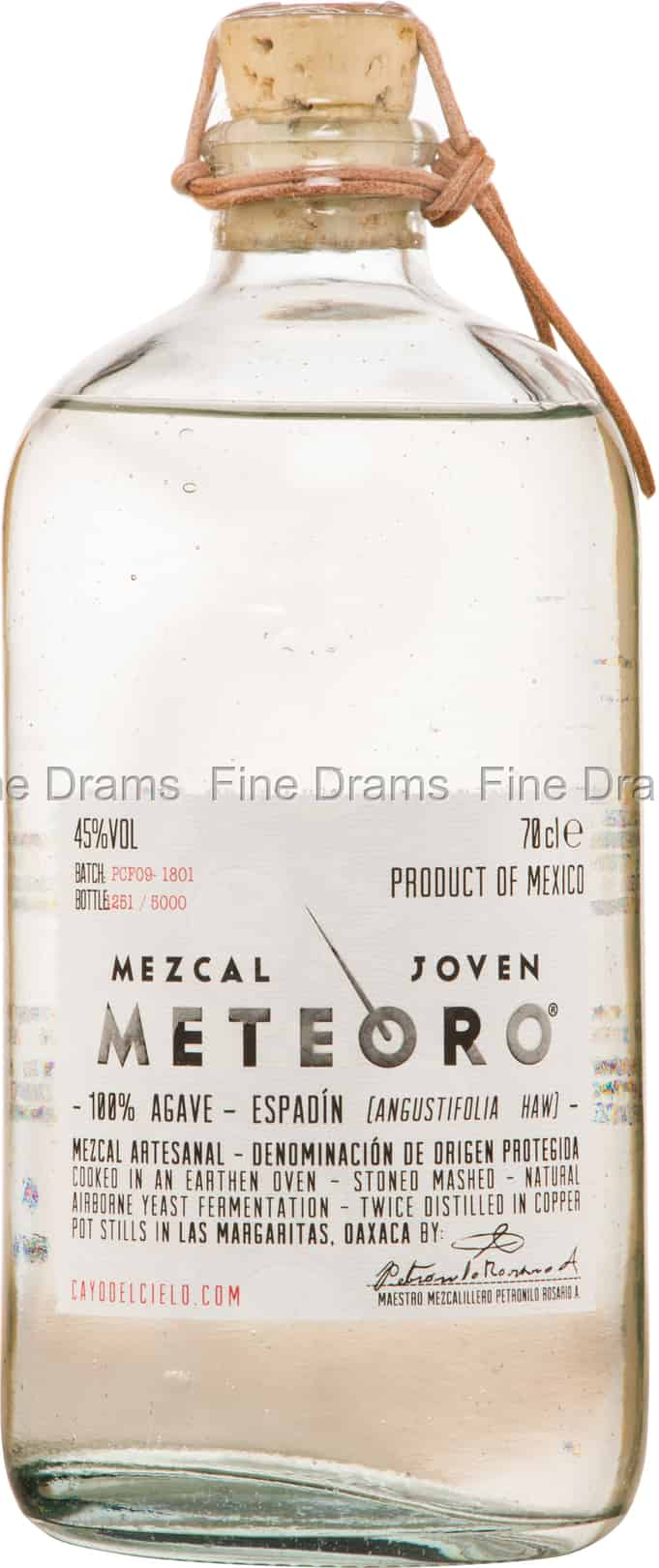 Meteoro Joven Mezcal
A lovely, spritely Mezcal with an interesting backstory! This bottling was first launched in 2012.
Meteoro takes its name from a local legend, which states that a small meteor struck Oaxaca, leaving a crater which an enterprising mezcal maker used as a ready-made pit oven for cooking his agave hearts.
The spirit itself is made with 100% Espadin Agave, which has been mashed with a traditional stone wheel (Tahoma) and fermented in cypress wood vats. The spirit has been double distilled in a traditional copper pot still. Production is overseen by Mezcal Maestro Petonilo Rosario Altamirano in Las Margaritas, Oaxaca.
Meteoro serves up notes of sweet smoke, lemon rind, a little fermenty funk, grassy agave, sweet succulent aloe, vanilla, earthy spice and burnt brown sugar.
A cracking option for Mezcal cocktails, this is also a good quality white sipper.