MacPhail's 15 Year Old - Gordon & MacPhail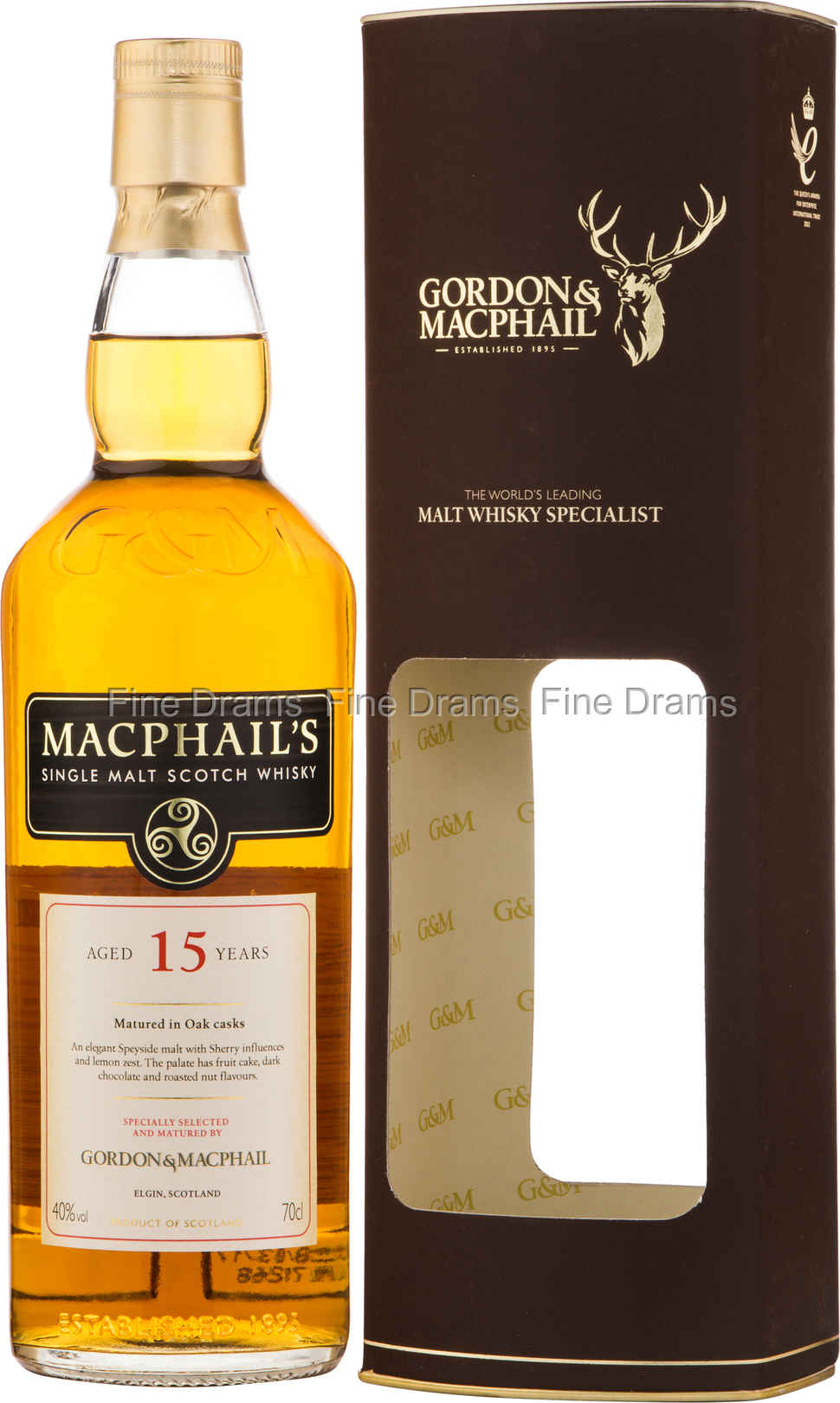 MacPhail's 15 Year Old - Gordon & MacPhail
This whisky is commissioned by Gordon and MacPhail, and produced by a mystery distillery to their exact specifications.
Whilst its origins might be secretive, we do know that this whisky has been aged for 15 years in a refill sherry cask, and is mighty delicious!
A dram that serves up plenty of fruity, sherried notes, drinkers can expect flavours of raisins, milk chocolate, cloves, cinnamon, melon, peaches, apricot, sugar citrus and a very faint wood smoke.
A delicious, superb value whisky from G&M, proving they are one of the best in the business once again.
Style
Body

3

Depth

3

Smoke

1

Sweetness

3
Character
Apricot

Cinnamon

Citrus rind

Clove

Peach

Wood smoke