Ledaig 13 Year Old Amontillado Cask Finish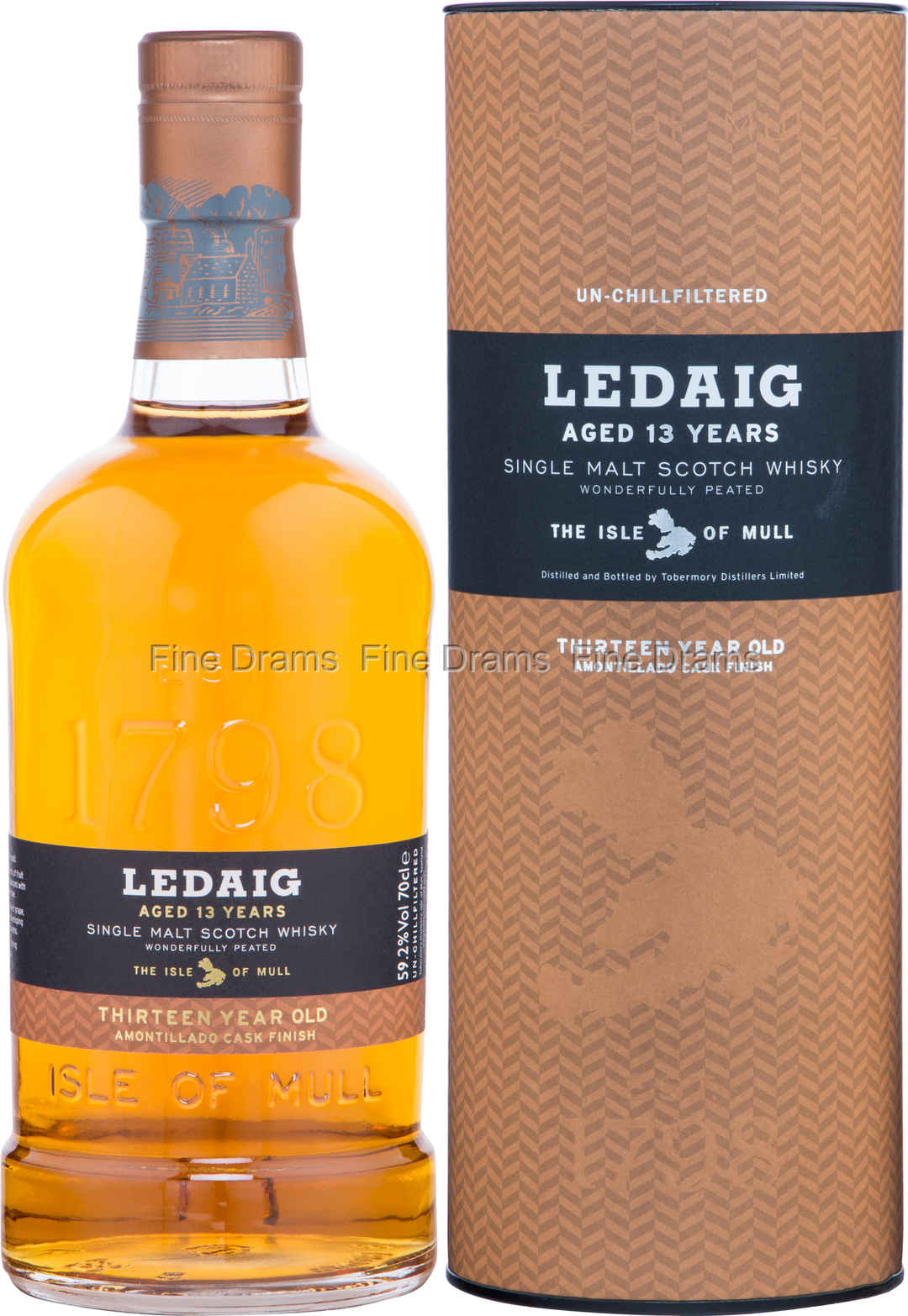 Ledaig 13 Year Old Amontillado Cask Finish
Ledaig is an oft underrated whisky, produced by Tobermory distillery on Mull as their peated Island malt.
This is an eye-catching bottle, taking the oily, smoky and maritime malt of Ledaig, and finishing it in Amontillado casks, after an initial maturation of 13 years. For those unfamiliar with sherry varieties, Amontillado sits somewhere between a fino and an oloroso, with a medium-dry flavour.
This drier sherry is a perfect match for the more savoury, coastal style of Ledaig, and the maturation has produced a delectable and extremely complex whisky.
Drinkers should expect a meatiness to this whisky, with a dense smoky body, and notes of fresh fruit, dry grapes and apple pie.
Bottled at 59.2% ABV, this ensures the whisky has superb body and power.
A top quality dram from Tobermory, offering a fresh spin on the popular Sherry and Peat style.