Kamiki Blended Malt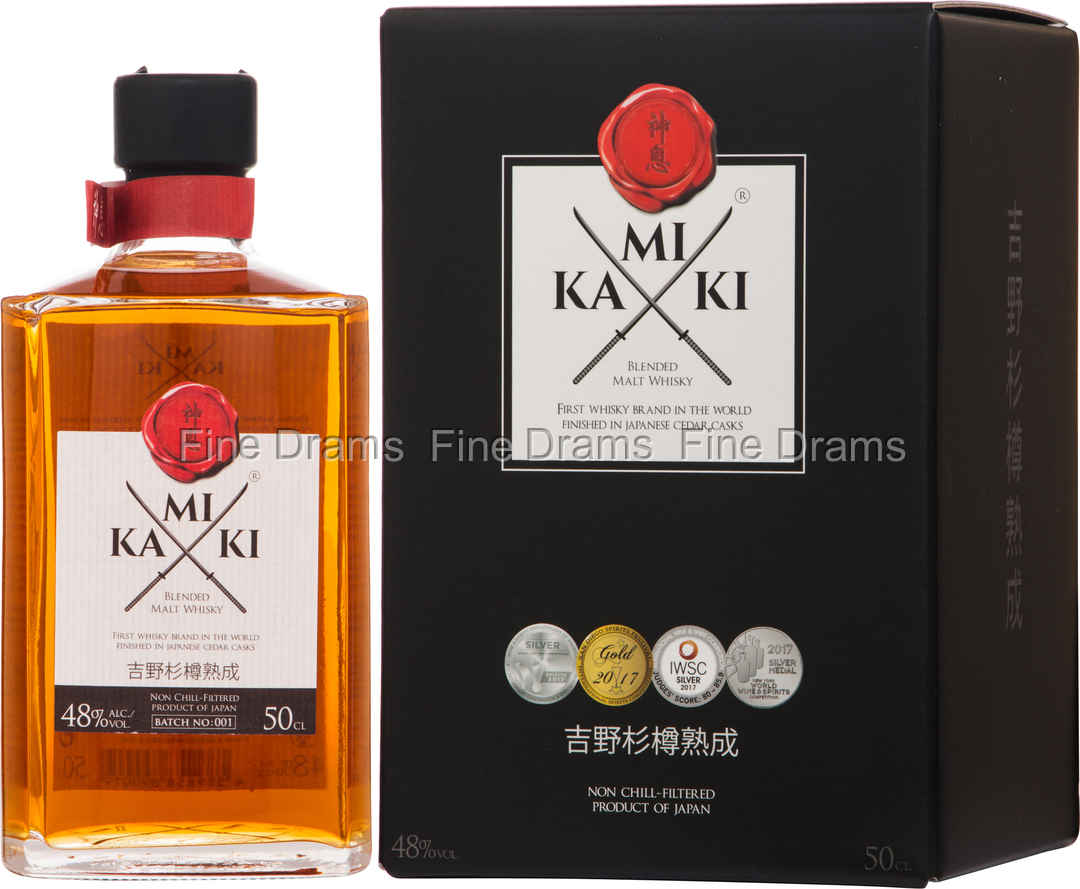 In stock
Delivery with DHL 19.70 €
Order today before 15:00:00 and we estimate your order to be delivered Monday 1st of July
Kamiki Blended Malt
A rather fascinating blended malt that reflects a growing trend in Japanese whisky. Kamiki pairs spirit from the Land of the Rising Sun with malt whisky sourced from around the world.
What's more, this whisky enjoys a finishing period in yoshino-sugi, an extremely fragrant wood which is also known as "Japanese Cedar". It is thought to be the first whisky available for purchase which has ever enjoyed maturation in such a cask.
This whisky is notably floral and spicy, with touches of ginger, pepper, vanilla and gin botanicals. Honeysuckle and rose notes emerge after a while, accompanied by some cedarwood and citrus.
These flavours are all the more expressive for the 48% ABV bottling strength.
A really intriguing whisky, well worth trying for any fans of Japanese whisky.
Style
Body

3

Depth

3

Smoke

0

Sweetness

3
Character
Cedar (cigar box)

Citrus rind

Flowers

Ginger

Pepper