Jack Ryan Beggars Bush 12 year Old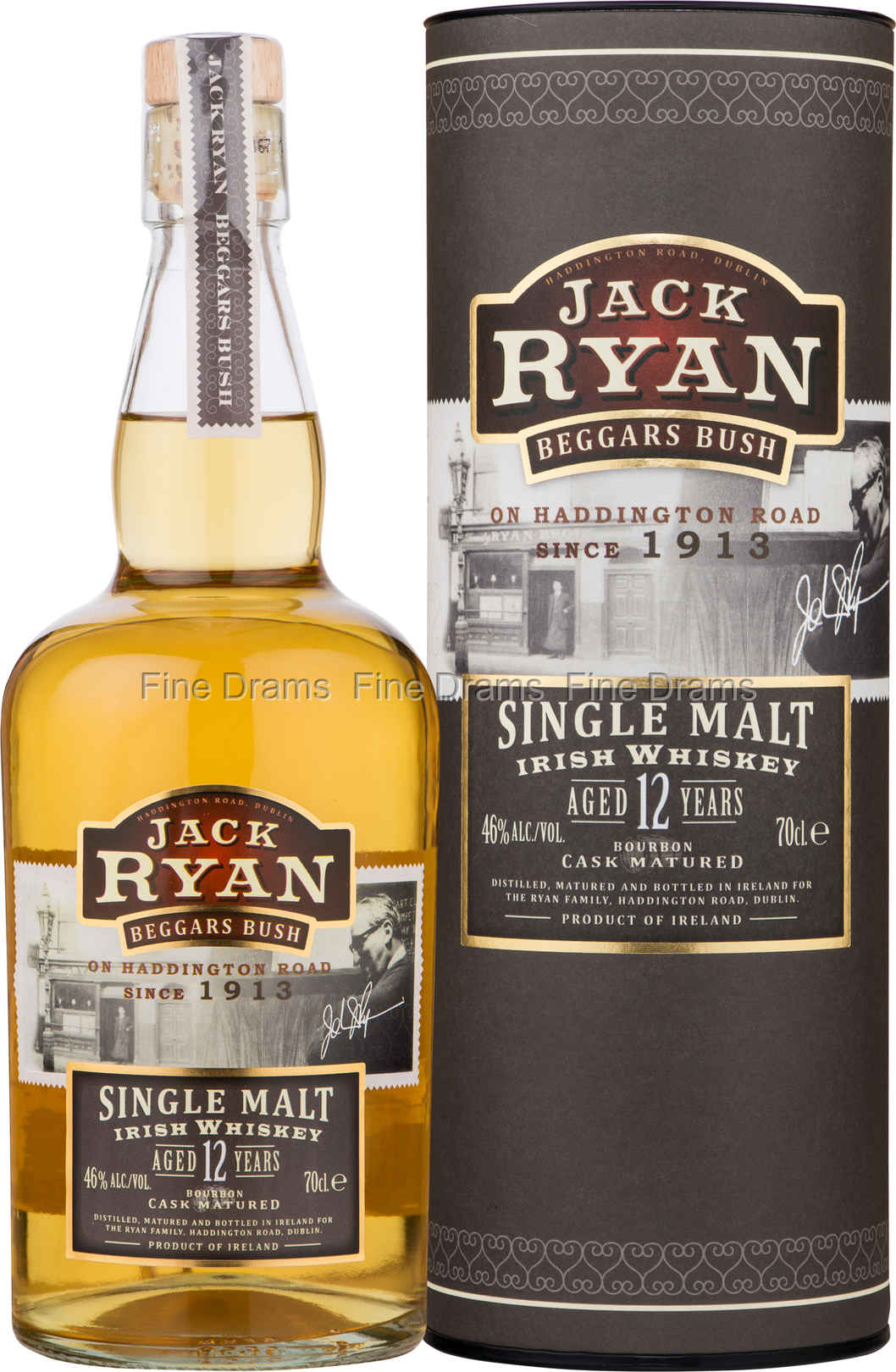 Jack Ryan Beggars Bush 12 year Old
Ryan's Beggars Bush pub in Dublin has been in business for over 100 years. The family had previously bottled their own whiskey, but the distillery they relied upon for spirit closed way back in 1946.
Happily, they have returned to the business, producing this cracking 12 year old Irish single malt, which has been matured entirely in former Bourbon American oak barrels.
Drinkers can expect lots of lovely grassy malt from this whiskey, with stand-out flavours of toffee, vanilla, clear honey, and tropical fruit.
Bottled at 46% ABV and without any chill filtration, this is a lush and approachable Irish dram, full of character.
A lovely whiskey with a great history.