High Coast Dálvve Sherry Influence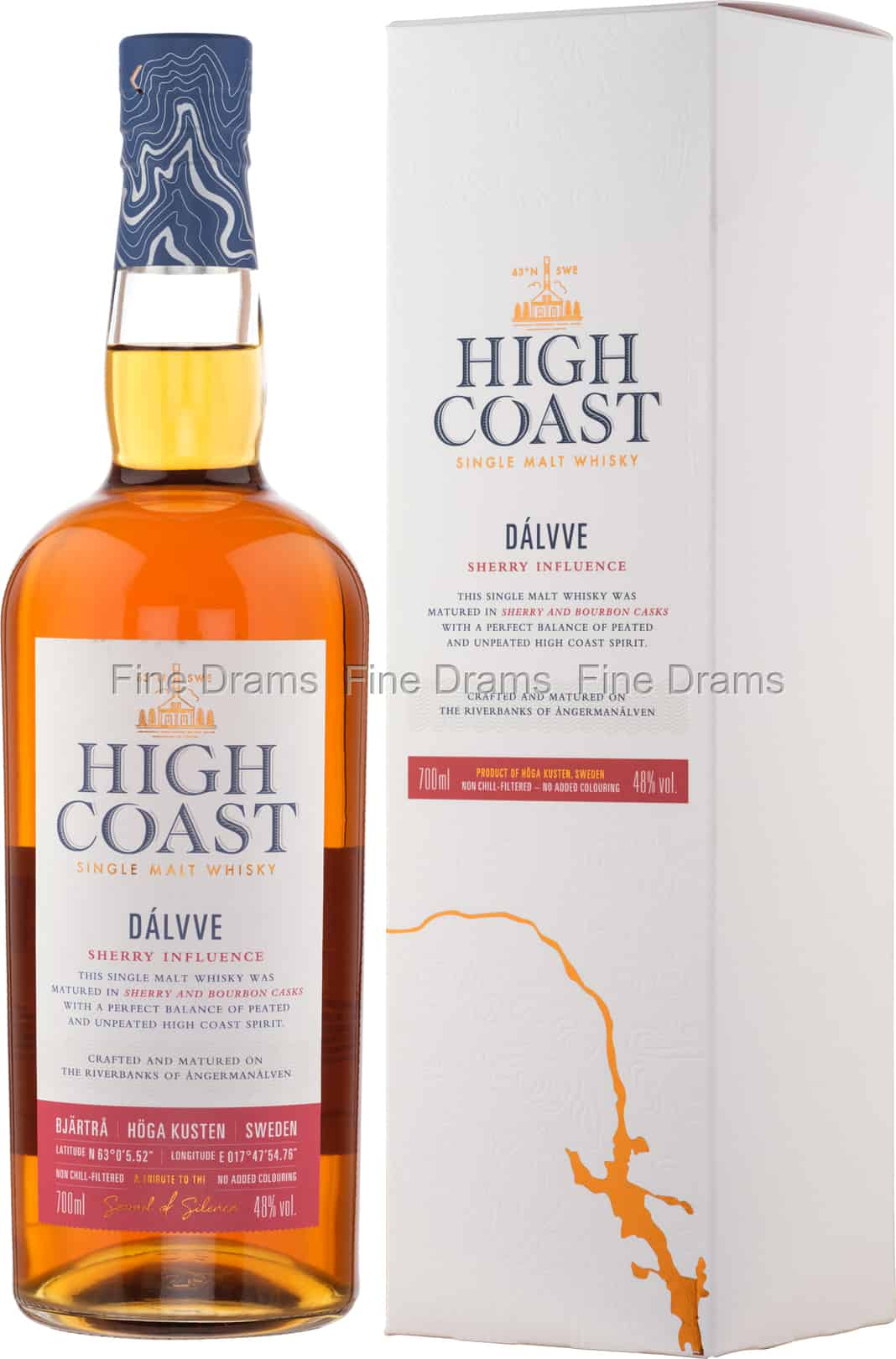 High Coast Dálvve Sherry Influence
A sherried single malt whisky of an unusual provenance! This dram was distilled at High Coast Distillery in Sweden, and has been aged in a combination of Oloroso Sherry and former Bourbon barrels.
To be specific, this drop has been matured in 54% Sherry casks. Intriguingly, a portion of this Sherried whisky was also peated, increasing the complexity of the spirit. The bottling had a final age of around 6 years.
The result is a dram that offers up notes of rich dried fruits, honeyed malt, vanilla, toffee, milk chocolate, gentle peat smoke, sea spray, almond, charred American oak, bananas, apples and pears.
Bottled at 48% for extra depth and warmth, this is a deeply enjoyable single malt whisky.
Style
Body

3

Depth

4

Smoke

2

Sweetness

3
Character
Almond

Dried fruit

Oak

Peat

Salt