Glen Albyn 1976 (Bottled 2012) - Gordon & MacPhail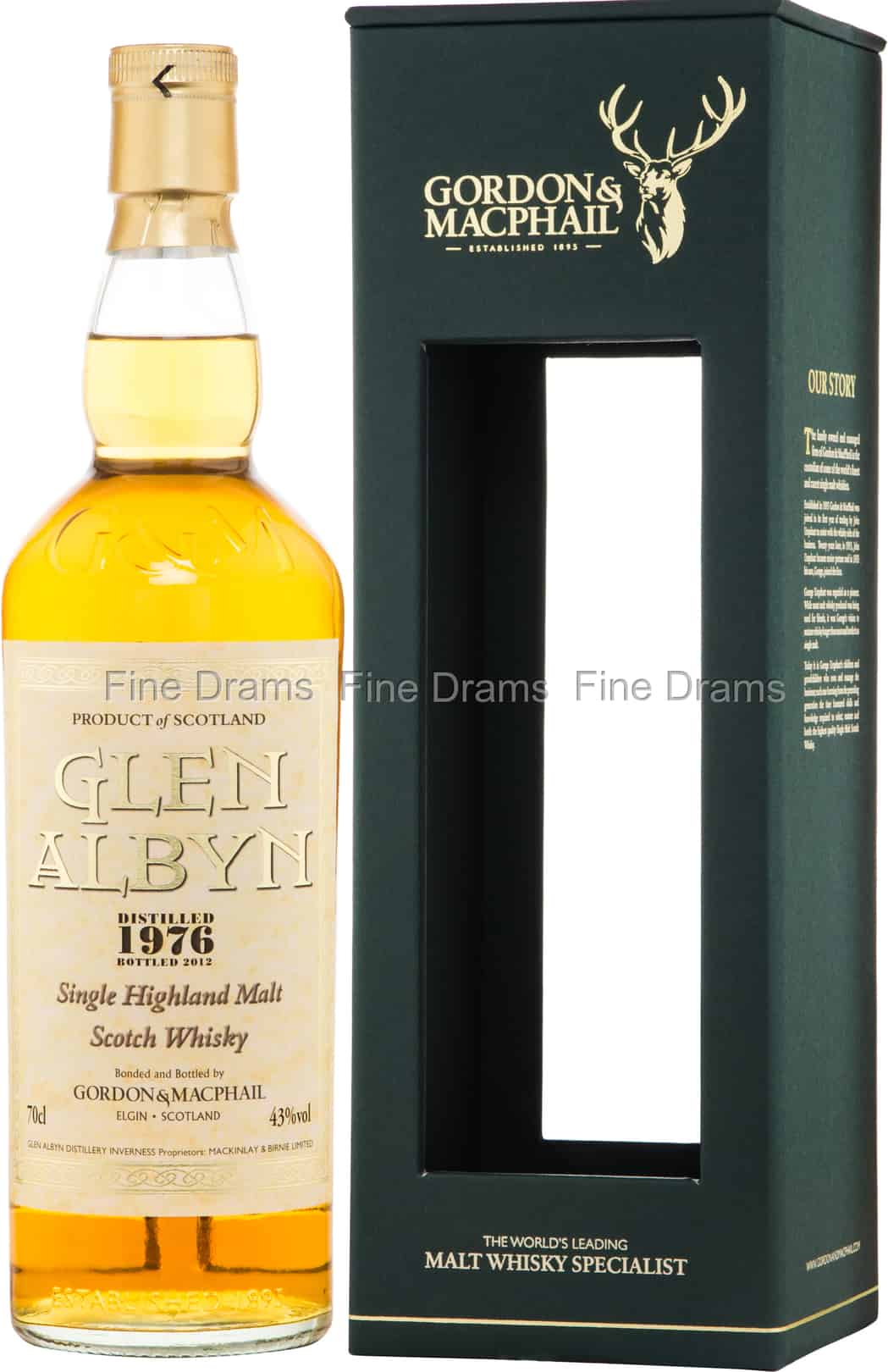 Glen Albyn 1976 (Bottled 2012) - Gordon & MacPhail
Another superb Gordon and MacPhail bottling of a closed distillery, this time round it is Highland distillery Glen Albyn.
Glen Albyn was founded in Inverness during the 19th century, and after a brief period when it was converted to a flour mill, the distillery gained a reputation for pioneering techniques. Glen Albyn was one of the first distilleries to use a Saladin's Box to produce its malt (now only used by Tamdhu), and D shaped worm tubs that encouraged accelerated cooling of the spirit.
The distillery closed in 1983, a black year for Scotch distilling that also saw the end of notable distilleries Dallas Dhu, Brora and Banff. Unlike Brora, there is no chance of a comeback for Glen Albyn, as it was totally demolished three years later. Glen Albyn was mostly a blender's malt, and as such, even independent bottlings of this whisky are extremely rare.
The whisky itself is extraordinary, having been aged for 36 years. The dram opens with soft, subtle notes of vanilla oak and toffee, accompanied by warming cinnamon, nutmeg and rum and raisin ice cream. The palate builds into a fruity character, with flavours of apple, pear and sultana at the fore, followed by toasted nuts and citrus.
Truly a once in a lifetime whisky, this Glen Albyn is delicate and beautiful.
Style
Body

4

Depth

5

Smoke

0

Sweetness

4
Character
Apple

Oak

Pear

Rum

Vanilla