Évadé Peated Single Malt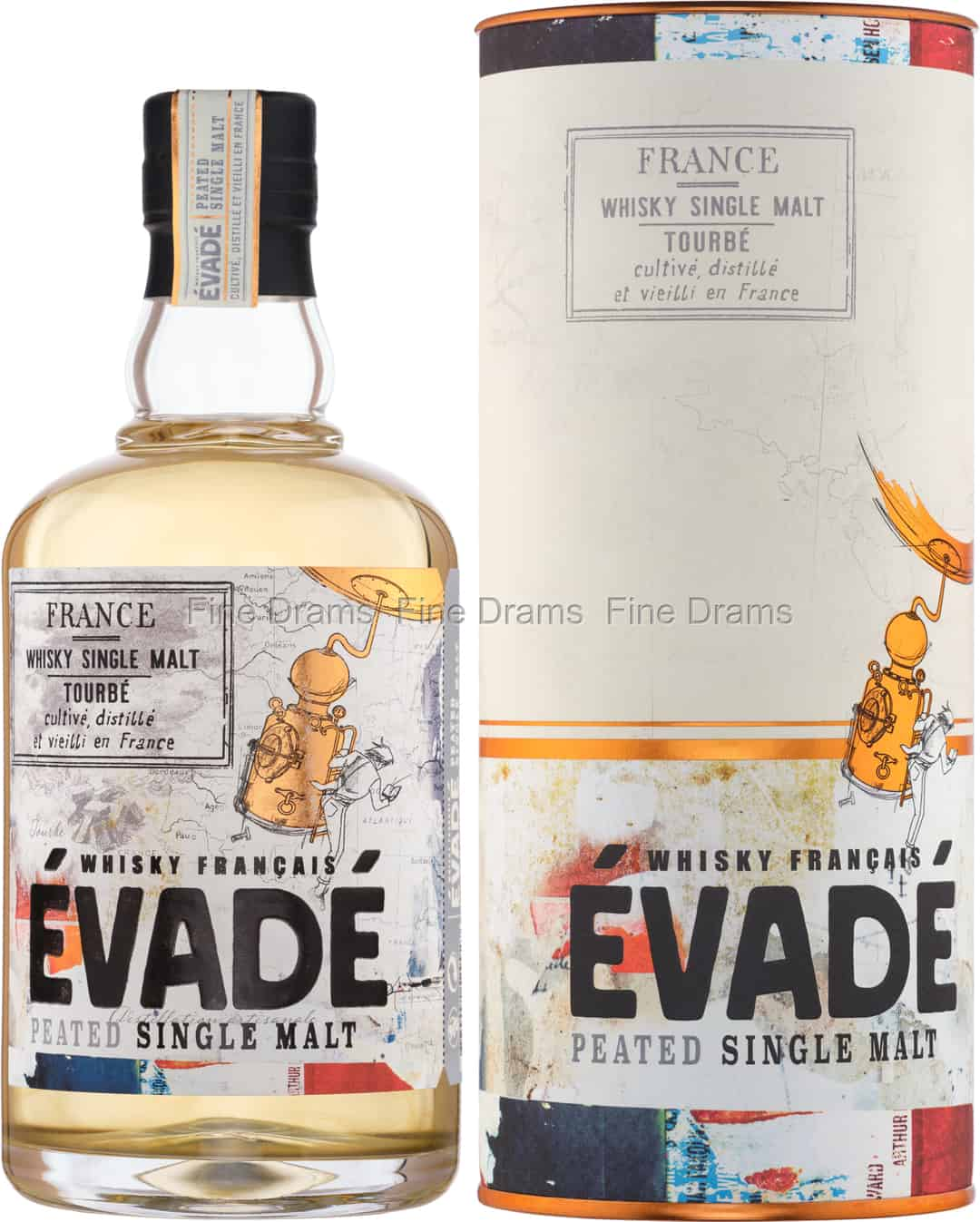 Évadé Peated Single Malt
The Évadé brand was first produced by La Whiskys du Monde to celebreate their 20th anniversary. Évadé takes its name from the French word for "flight".
The spirit itself is rather fascinating, a peated single malt that has been double distilled in Charentais pot stills, better known for producing Cognac and Armagnac than single malt. This bottling contains single malt aged between four and seven years in American oak casks and former Bourbon barrels from the Heaven Hill distillery. Despite being a French whisky, the peat is sourced from Hamburg (said to add botanical flavours) and the spirit is peated to 35ppm.
Évadé Peated offers up notes of floral peat smoke, caramel custard, vanilla, forest floor botanicals, pressed flowers, heather honey, toffee, chopped herbs, and slight burnt oak.
A straightforward yet pleasingly floral peated whisky, this dram has been bottled at 43% ABV for a little more body and warmth. Non chill filtered and free from artificial colouring.
Style
Body

3

Depth

3

Smoke

3

Sweetness

2
Character
Charred wood

Flowers

Honey

Peat

Vanilla