Double You Gin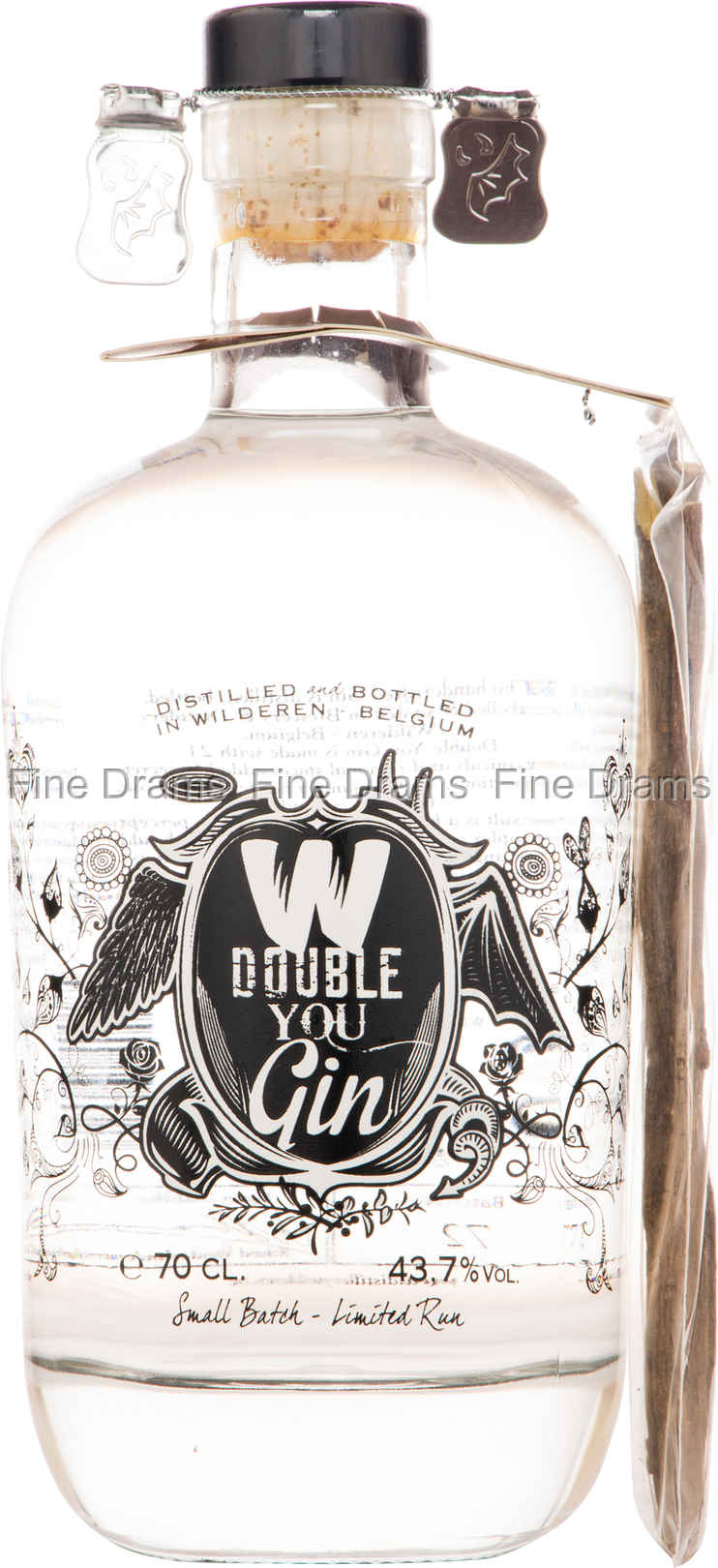 Double You Gin
A lovely gin from the Wilderen Brouwerij (brewery) in Belgium. This gin adds to a growing Belgian distilling scene, which one of the most exciting in world spirits.
A very complex offering, the gin is made with 21 different botanicals, including some herbs found locally to the distillery. These remain largely a mystery, but the brewery do disclose that botanicals include: juniper berry, hops, rose, blossom and coriander.
The result is a strongly herbaceous gin, with a good earthy spice and a bite of bittersweet Juniper.
The spirit is bottled at 43.7% ABV, which allows the flavours to be a bit bolder.
Each bottle comes with a stick of liquorice, which the distillery suggest you use as a stirrer for your G&T, adding a subtle undertone to your drink.