Cordelier Marc de Provence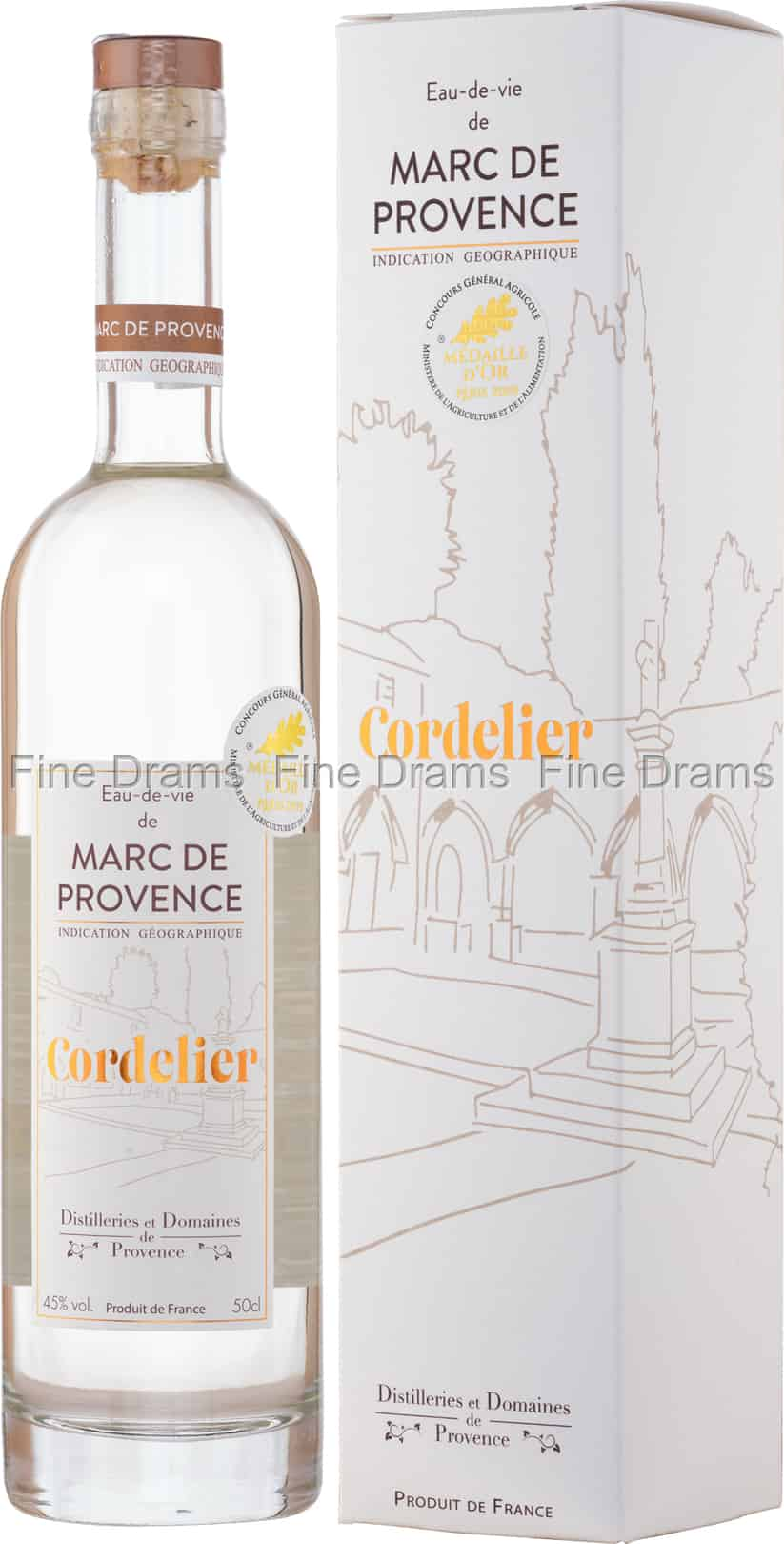 Cordelier Marc de Provence
An excellent Marc or pomace brandy from Distilleries et Domaines de Provence.
One of few Marc de Provences that meets the new Provence Geographic Indication rules, this is a rare and intriguing product. The spirit takes its name from the Couvent des Cordeliers, a convent found in Forcalquier, an alpine town in Provence.
Made with the pomace of organically grown red (Syrah and Grenache) and white (Grenache Blanc, Viognier, Roussane and Bourboulenc) grapes, Cordelier is one of the scarce organic Marcs available from anywhere in France.
The red and white pomace are separately distilled in stainless steel and copper column stills as to preserve their delicate characters and flavours. The spirit is then rested, before being blended and diluted with water.
The final result is a gentle, perfumed eau de vie with notes of white grapes, red wine tannins, peppery spice, almonds, coconut, subtle dried fruits and white chocolate.
Best served ice cold – this makes an excellent accompaniment to cheese or creamy desserts.