Boë Superior Gin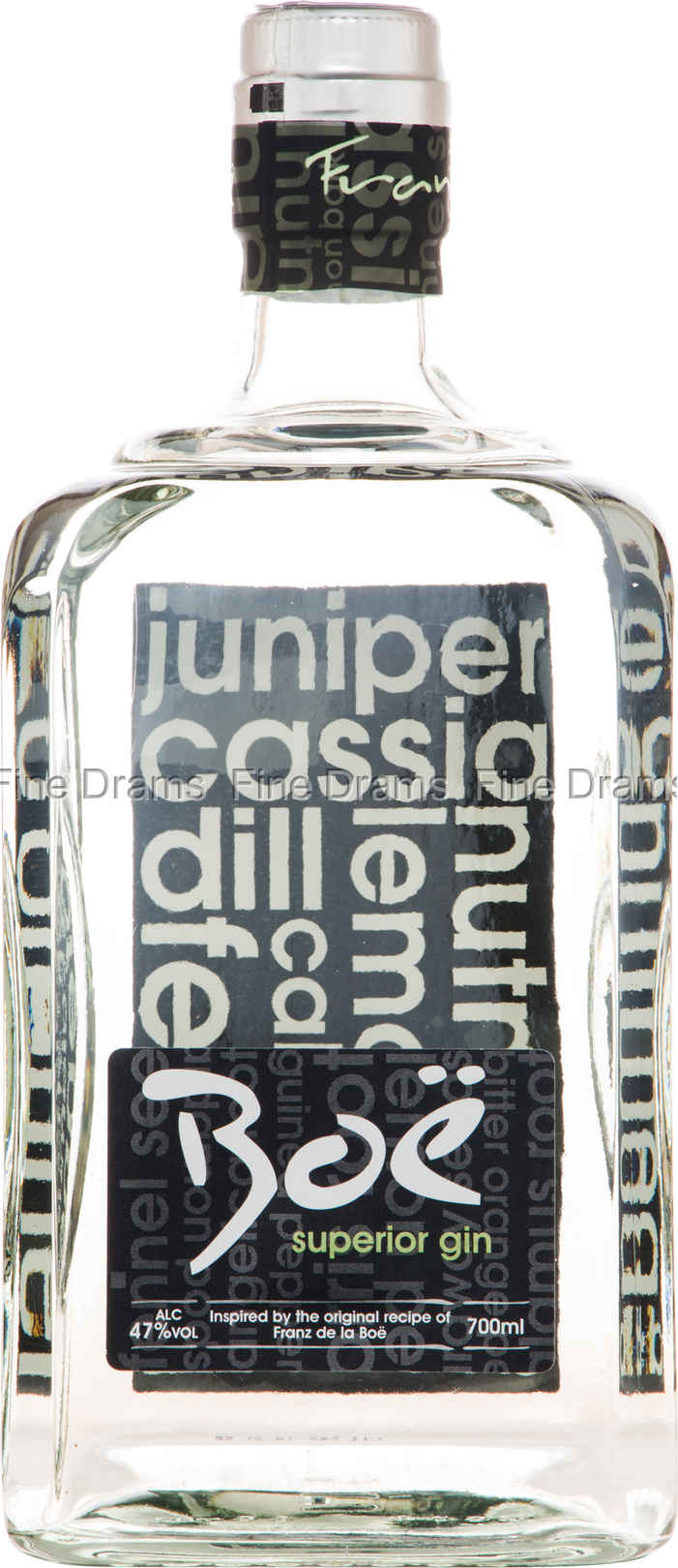 Boë Superior Gin
This gin is named after Franz de la Boë, a sadly unknown figure who is responsible for the creation of gin. De la Boë claimed, on the creation of the spirit in 1658, that it would cure a "third of all diseases". Unfortunately, this is not the case, however, he did lay the foundations for what is doubtless one of the world's great spirits.
This gin has a rather long list of botanicals, which includes grains of paradise, cassia bark, nutmeg, angelica, coriander, ginger, orange and lemon rind, cardamom, almonds, liquorice, cubeb berries, and juniper (of course!).
The result is quite a spicy gin, with a lovely fruity juniper and cubeb note, and some nice citrusy touches. The flavours get a big boost from the 47% ABV bottling strength, which ensures this gin is always assertive.
A gin of real class throughout, this is a fitting tribute to one of the spirit's forefathers.