Blair Athol 28 Year Old 1988 (Cask #6930) - Signatory Cask Strength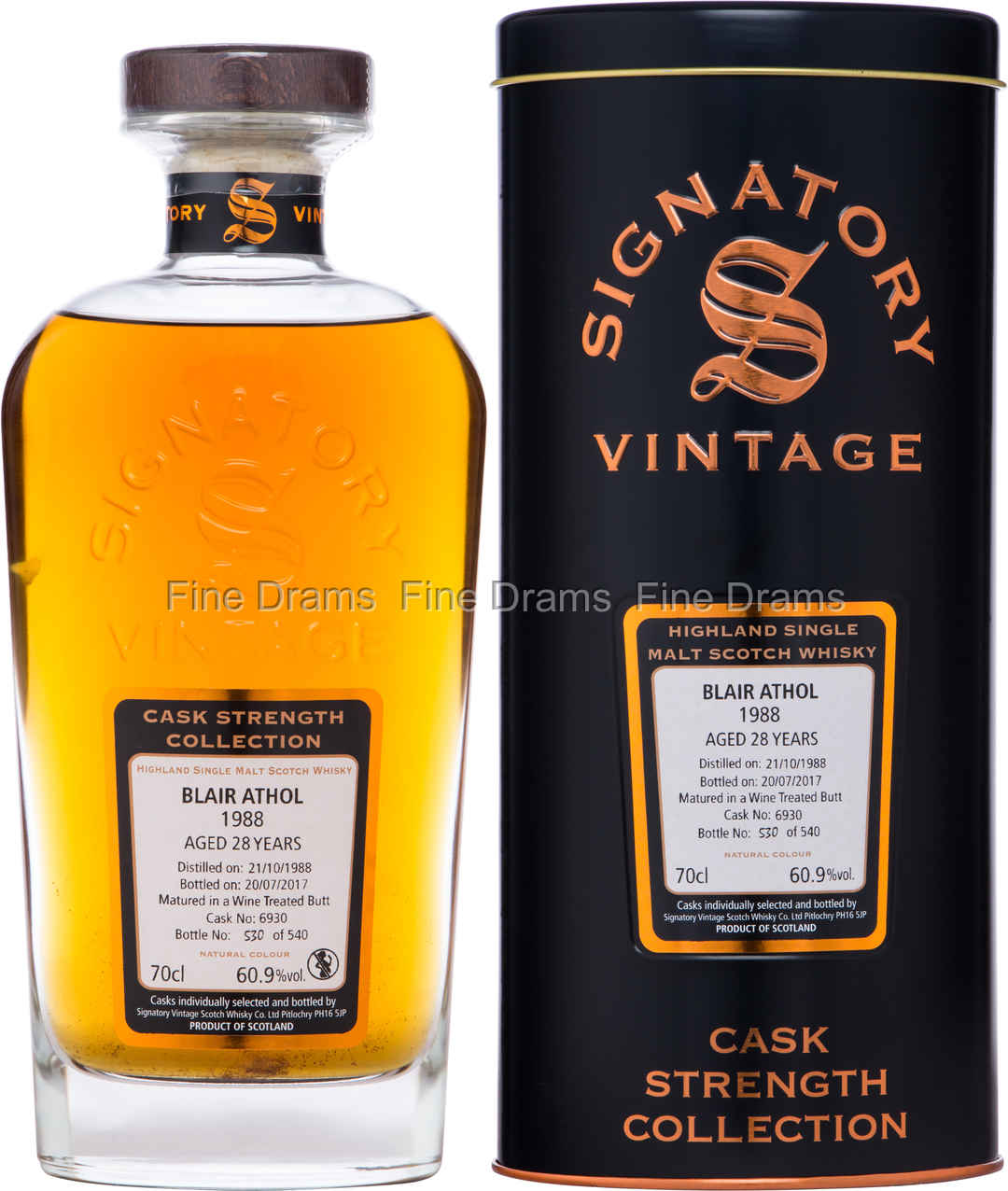 Blair Athol 28 Year Old 1988 (Cask #6930) - Signatory Cask Strength
Blair Athol is a centrally located Highland distillery, that makes up the backbone of the famous Bell's blend. This distillery produces some sumptuous spirit, but is sadly neglected as a single malt. Therefore, we are delighted to have got our hands on this excellent bottling from the peerless Signatory Vintage bottling company.
This Blair Athol was first distilled on the 21st of October 1988, and bottled on the 20th of July 2017, having been aged for 28 years in a "Wine Treated Butt" – number 6930. This has imparted the remarkable rosy hue of this dram (the Signatory Vintage Cask Strength line is always natural in colour) and has given this dram some remarkable flavours of red fruit, sweet grape and jammy deliciousness.
Bottled at an extremely robust 60.9% ABV, this allows the natural flavours of the spirit to take hold. The whisky is also non chill filtered, ensuring that mouth feel, aroma and taste are wholly uncompromised. Just 540 bottles of this marvellous malt were produced, each coming complete with their own Signatory Vintage presentation tin. A beautiful dram, we don't expect this one to stick around very long!