Big Peat Christmas 2017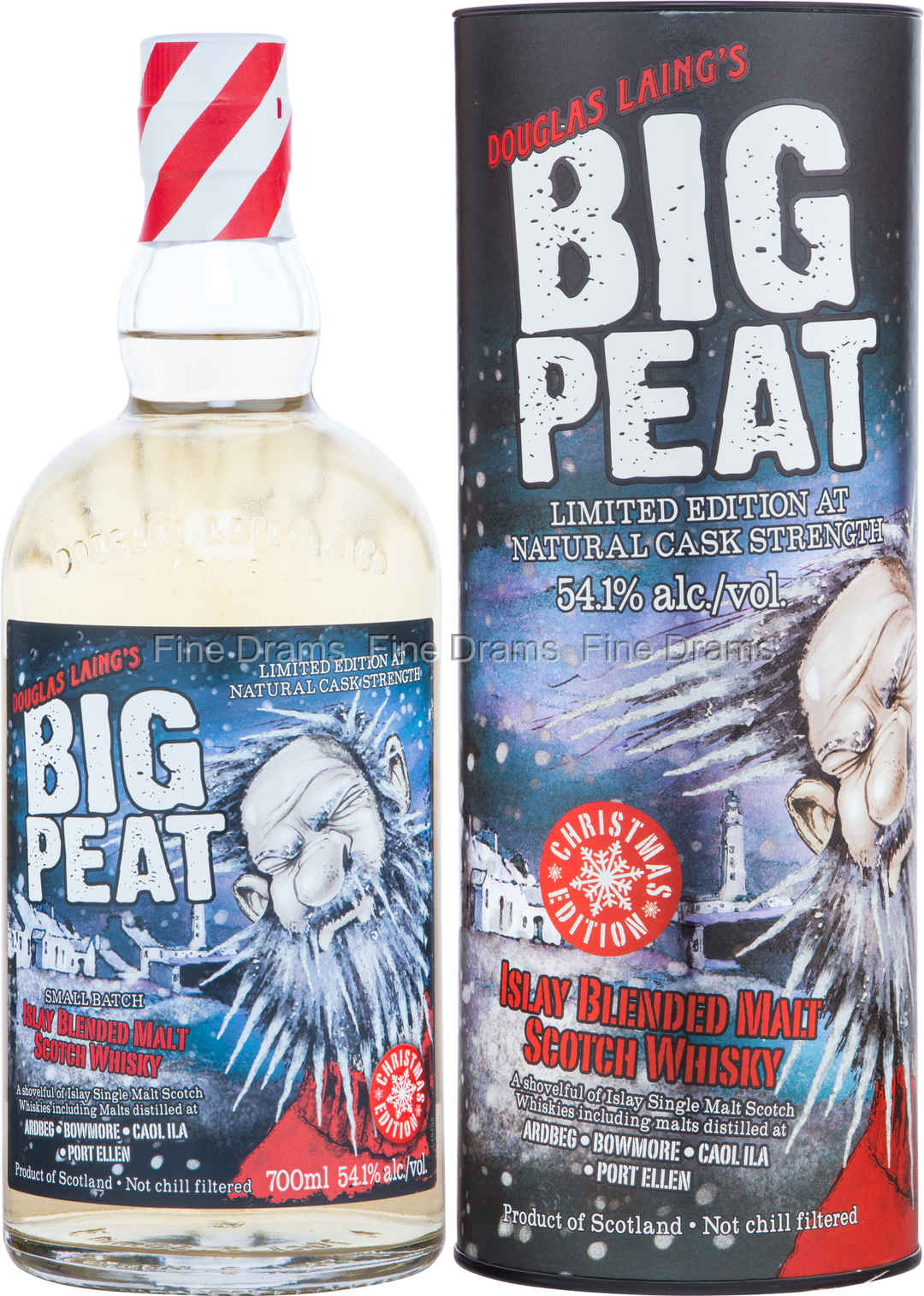 In stock
Order today before 13:00:00 and we estimate your order to be delivered Wednesday 27th of December
Big Peat Christmas 2017
A much anticipated and loved annual release from the fine folk at Douglas Laing. This bottling takes the well-regarded Big Peat blended malt, decks it out in Christmas attire, and kicks up the proof to cask strength for good measure.
The blended malt contains seven different Islay single malts, including the illustrious Ardbeg, Bowmore and Caol Ila. Even some whisky from the esteemed (and soon to be reopened) Port Ellen distillery is used. With this peaty provenance of spirit, the blend certainly lives up to its name.
This bottling clocks in at a hefty 54.1% ABV, and is non chill filtered and natural in colour. Drinkers should expect powerful, ashy peat with a lot of sea spray and coastal influence, and a light, oaky vanilla rounding things off. A great candidate for any Christmas gift, and a superb one to sip on as the nights draw in.