Bib & Tucker 6 Year Old Bourbon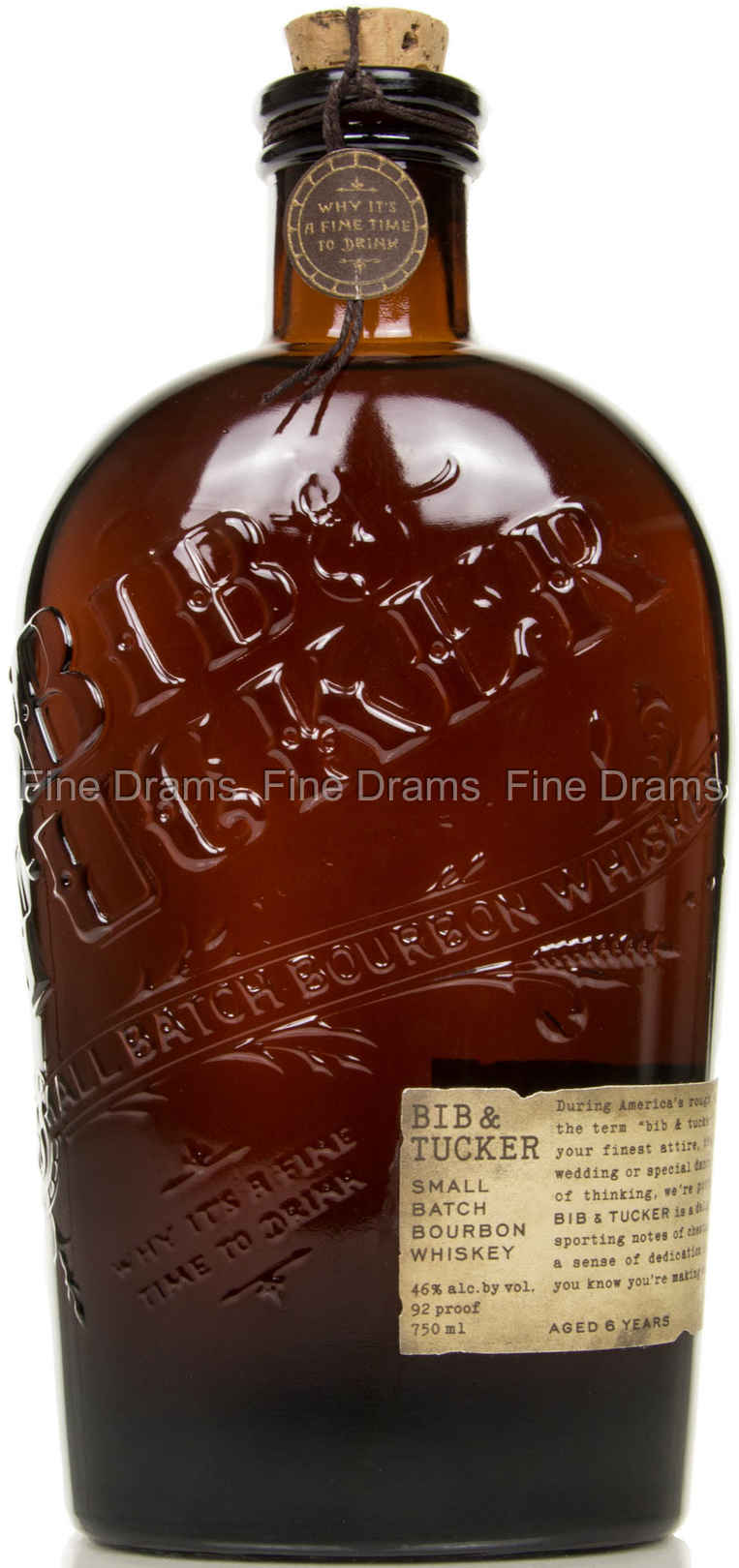 Bib & Tucker 6 Year Old Bourbon
Bib & Tucker has a wonderfully old fashioned bottle and a wonderfully old fashioned name. Bib & Tucker comes from an archaic American expression meaning "decked out in your finery".
This is a small batch 6 year old Bourbon, with a corn forward mashbill, featuring 70% corn, a healthy dose of rye spice at 26% and just 4% barley.
A rich and flavoursome whiskey with a very respectable age statement, drinkers should expect biscuit-y cereal notes, some oily nuts, rye spices, dark chocolate, menthol, brown sugar and barrel char.
Bottled at 46% ABV and in a 75cl bottle, this whiskey offers wonderful intensity.
As the bottle says: "Why it's a fine time to drink!"