Belize 2007 (Bottled 2018) - Transcontinental Rum Line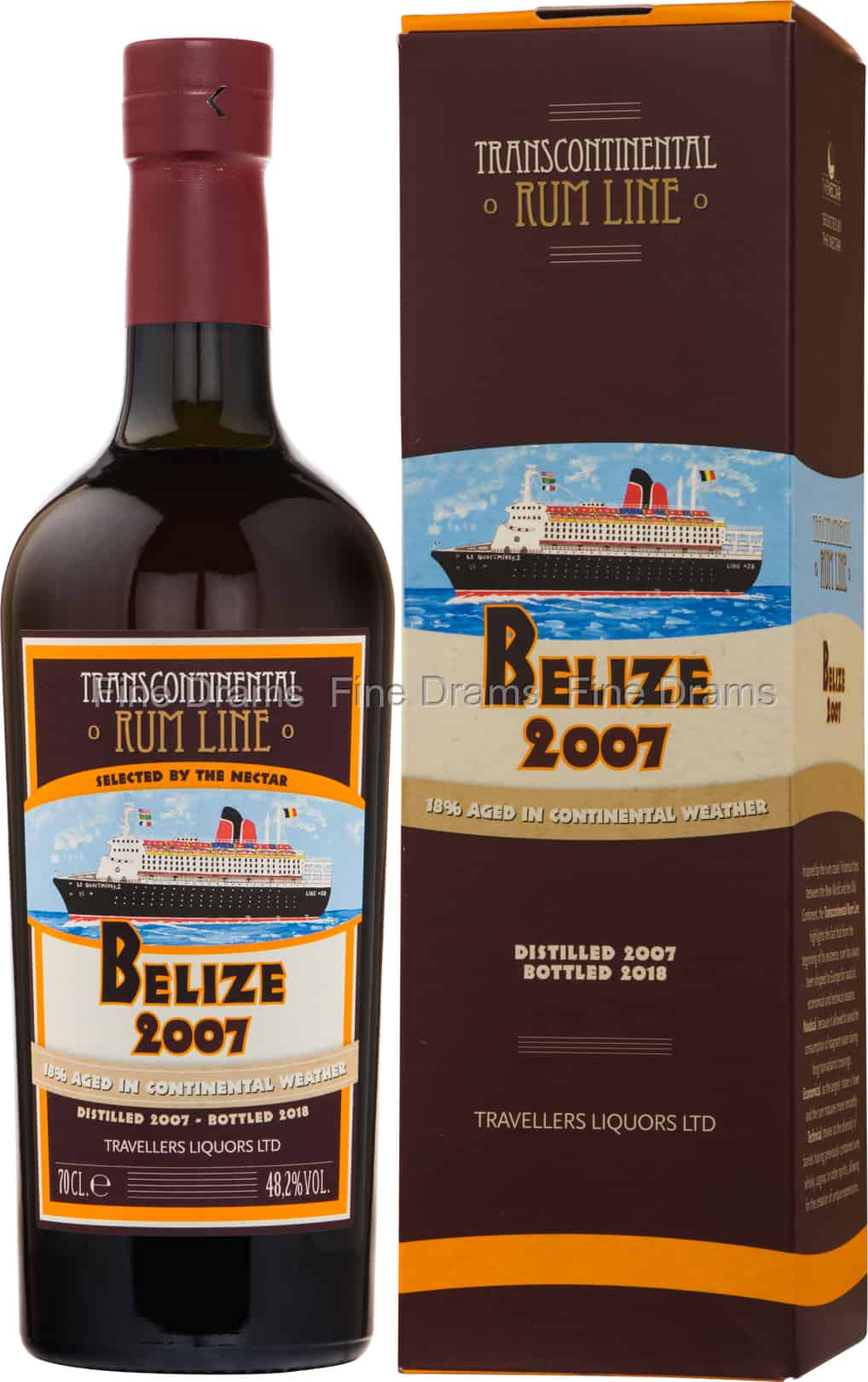 Belize 2007 (Bottled 2018) - Transcontinental Rum Line
A delicious rum bottled by esteemed Parisian spirits shop La Maison du Whisky, forming part of their Transcontinental series. This particular bottling has been selected by the equally brilliant indie bottlers, The Nectar.
Produced in 2007 and bottled in 2018, this rum has been aged for 11 years, with 18% (a little under two years) of the maturation occurring in Europe, and the rest in the tropics. This rum has been distilled from molasses in column stills at the Travellers distillery.
The result is a luscious and fully flavoured rum, packed with notes of walnut, peacan, cedarwood, bananas, old oak, slight botanicals, dark sugar, and vanilla.
Bottled at 48.2% ABV and without chill filtration or colouration, this is full in mouthfeel and flavour.
The rum is presented in a retro, travel agent style.
Style
Body

4

Depth

4

Smoke

0

Sweetness

4
Character
Banana

Cedar (cigar box)

Oak

Vanilla

Walnut