Arcane Extraroma 12 Year Old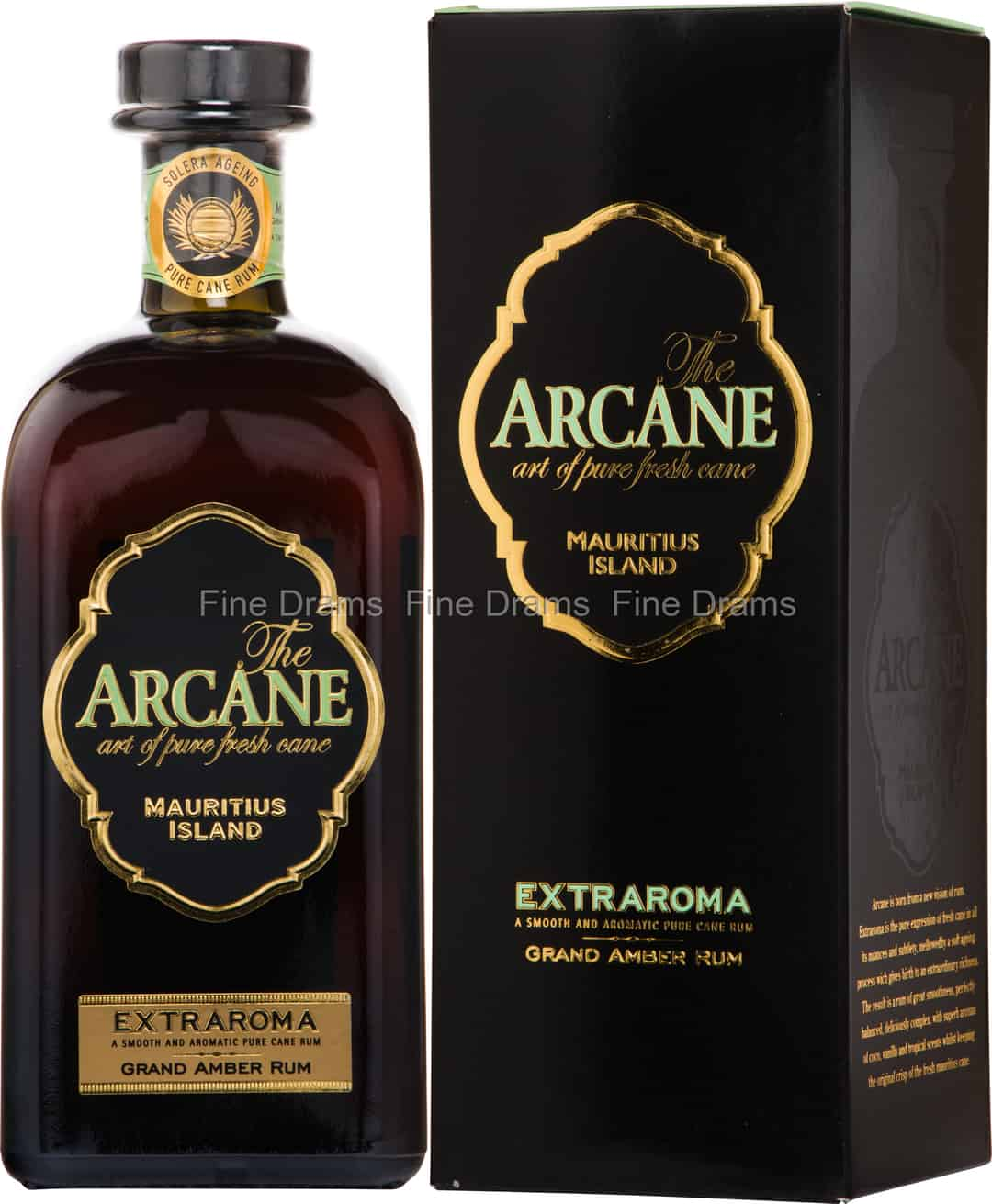 In stock
Order today before 14:00:00 and we estimate your order to be delivered Friday 1st of March
Arcane Extraroma 12 Year Old
A traditional Rhum Agricole from Mauritius, which has been aged in the solera method.
Agricole Rhum differs from other styles of the spirit, as it is made not with molasses or other sugar by-product, but with the fermented pressed juice of the sugar cane itself. This produces an eventual spirit which is a little more fragrant and grassy, than the heavier rum styles.
Extraroma certainly delivers "extra aroma," offering notes of fresh orchard and tropical fruit, crisp spices, lime rind, bright sweet cane, coconut, bananas, and delicious oaky vanilla.
A very solid Rhum Agricole, with a handsome bottle.
Style
Body

2

Depth

3

Smoke

0

Sweetness

3
Character
Coconut

Pineapple

Spice

Vanilla

Lime