The King's Ginger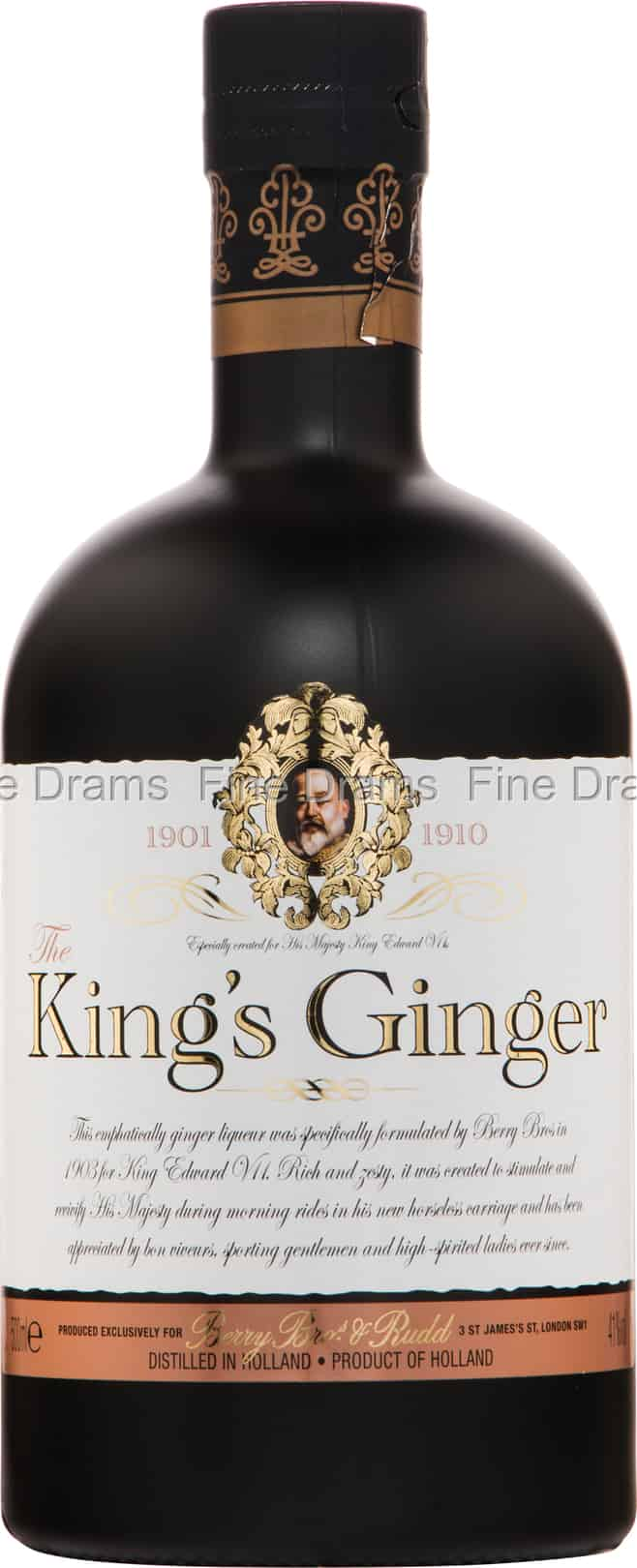 The King's Ginger
A fiery ginger liqueur with a royal history.
First created for King Edward VII, after his doctor became concerned for his health, as the King had a penchant for driving his new-fangled motor car no matter the weather. Indeed, ever the innovator, Edward VII was the first member of the Royal Family to own a car.
The Royal Physician contacted London's famous Berry Brother's and Rudd wine and spirits to concoct a liqueur that would revitalize and warm the King following his motoring excursions.
The result was this liqueur, a rich combination of ginger and lemon peel, first made with Cognac. The spirit is now produced in Holland, distilling the fresh ginger and lemon following a maceration period.
King's Ginger serves up flavours of clove, ginger, lime, orange peel and sweet lemons. The sweetness of the liqueur is balanced by its strength and surprisingly drying finish.
At 41% ABV this is sure to warm even the most avid Royal motorist.
Perfect for adding to Hot Toddies, Whisky Macs, Rusty Nails or to the modern classic cocktail, the Penicillin.