Single Cane Estate Rums Consuelo (1 Liter)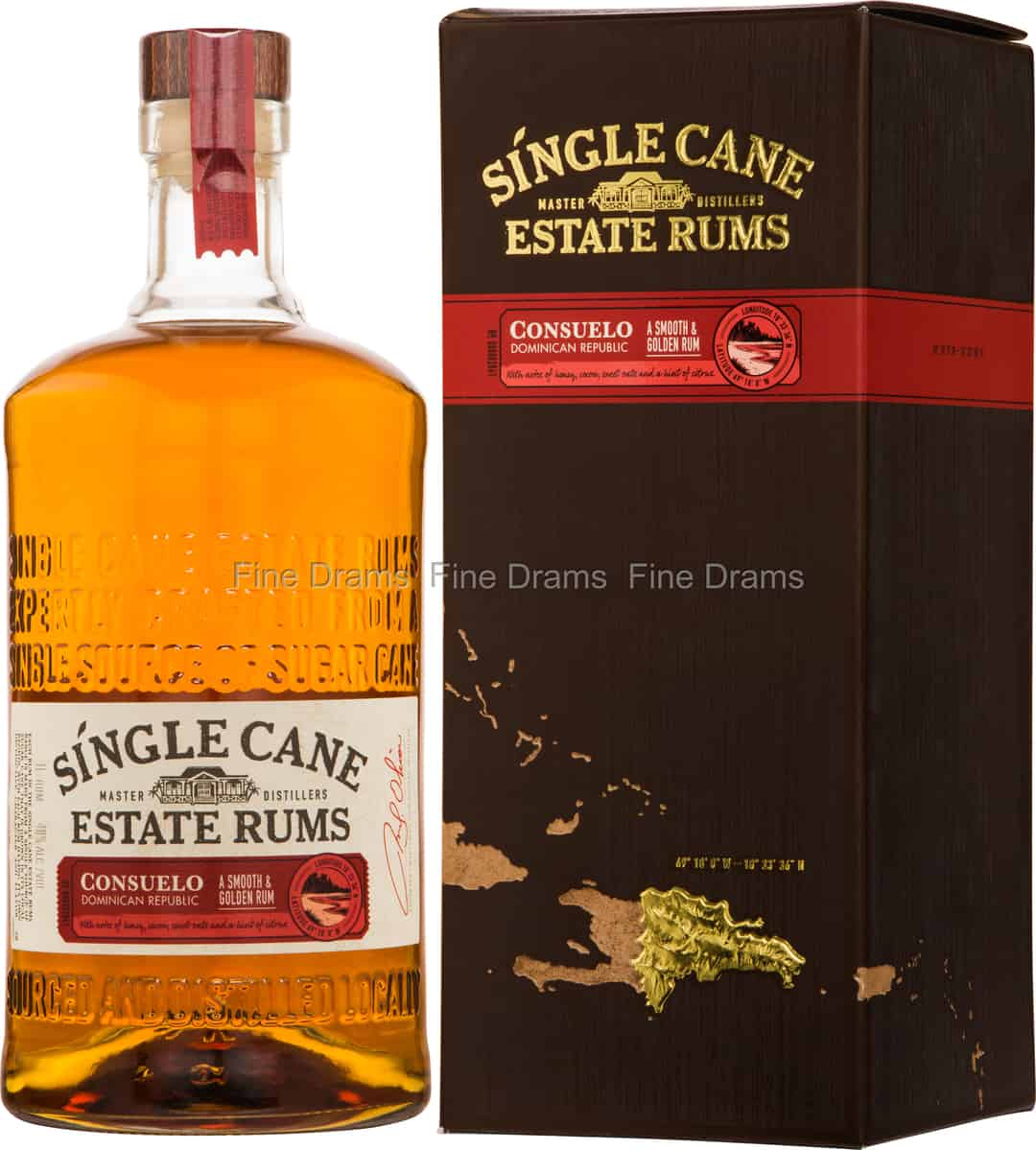 35.20 €
In stock
Delivery with DHL 30.40 €
Order before tomorrow at 15:00:00 and we estimate your order to be delivered Between Tuesday 7th of February and Tuesday 21st of February
Single Cane Estate Rums Consuelo (1 Liter)
A big one litre bottling of this high quality rum from Single Cane Rums (actually owned by rum giants Bacardi).
Single Cane Estate Rums suggest that they are offering the "rum equivalent of a single malt". This rum is produced in the Consuelo region of the Dominican Republic, an area ideal for the cultivation of sugar cane, as it has plentiful sunshine, and cooling sea breezes from Caribbean.
The rum is made from the juice of virgin sugar cane, and aged for a time in oak barrels.
This bottling serves up notes of honey, cocoa nibs, oatmeal cookies, lemon rind, toffee, banana, mango, pineapple, sweet grassy cane, cinnamon, light oak and vanilla.
Beautifully presented with an embossed bottle and smart gift box.
Style
Body

3

Depth

3

Smoke

0

Sweetness

3
Character
Dark chocolate

Honey

Lemon

Vanilla