Shackleton's Blended Malt (1 Liter)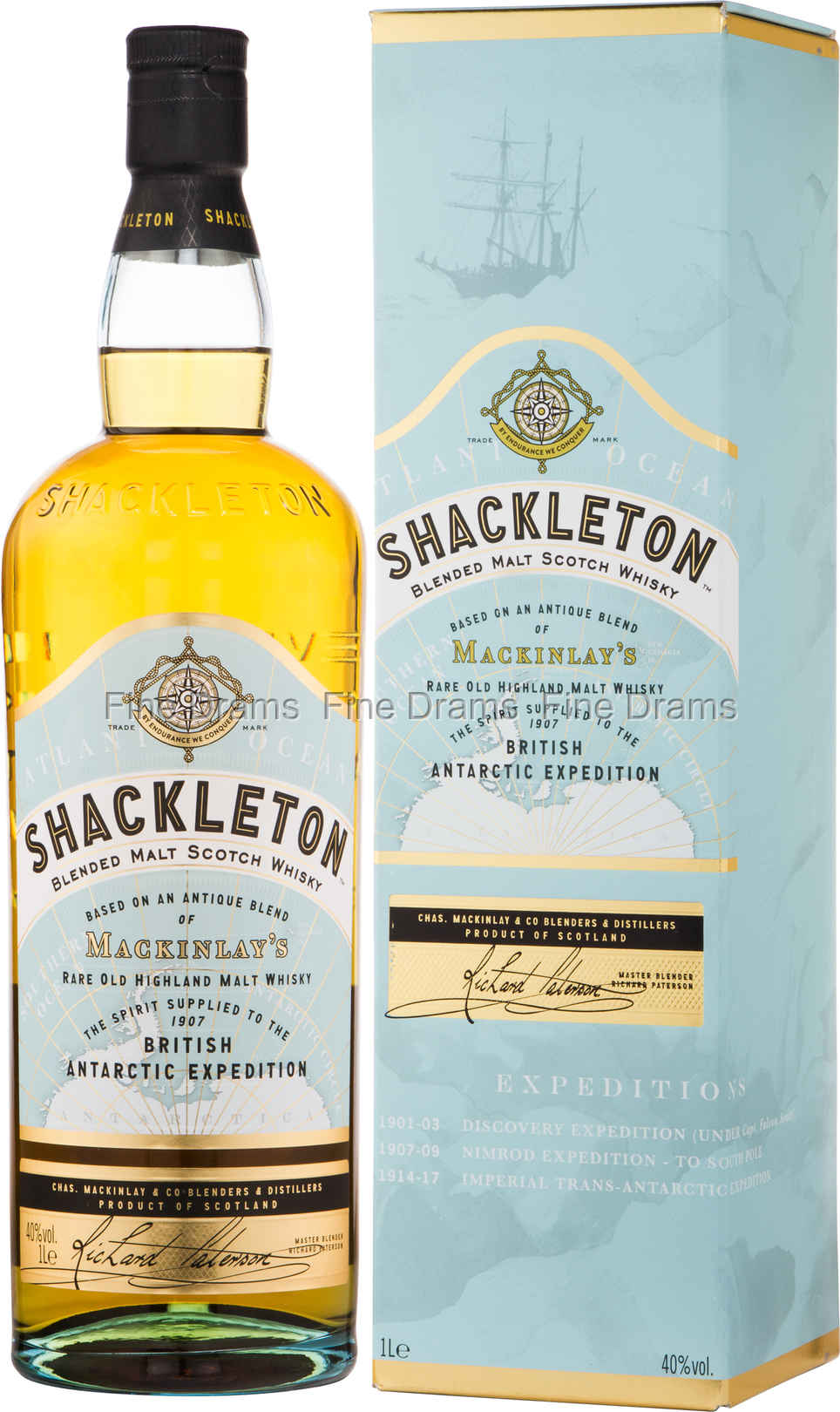 Shackleton's Blended Malt (1 Liter)
A big old 1 litre bottling of this fine blended malt, created by the same folk behind the more premium Mackinlay's 'the Discovery' and 'the Journey' blended malts.
This whisky is also based off the bottles recovered from the ice by Ernest Shackleton's Antarctic base camp in 2007. Master Blender, Richard 'The Nose' Paterson was recruited to recreate the aromas and flavours of this rare blend using existing whisky stocks.
Whilst this offering uses younger spirit than the Mackinlay's bottlings, it is still a delicious, spritely offering with crisp, cereal flavours, notes of baking spice (particularly cinnamon), orange juice, dried fruit, sherry, honey, waxy apple and an elegant wood smoke.
Perfectly balanced and approachable, this is a highly recommended dram.
Style
Body

3

Depth

3

Smoke

1

Sweetness

1
Character
Apple

Cinnamon

Dried fruit

Orange

Wood smoke