Ron Medellín 12 Year Old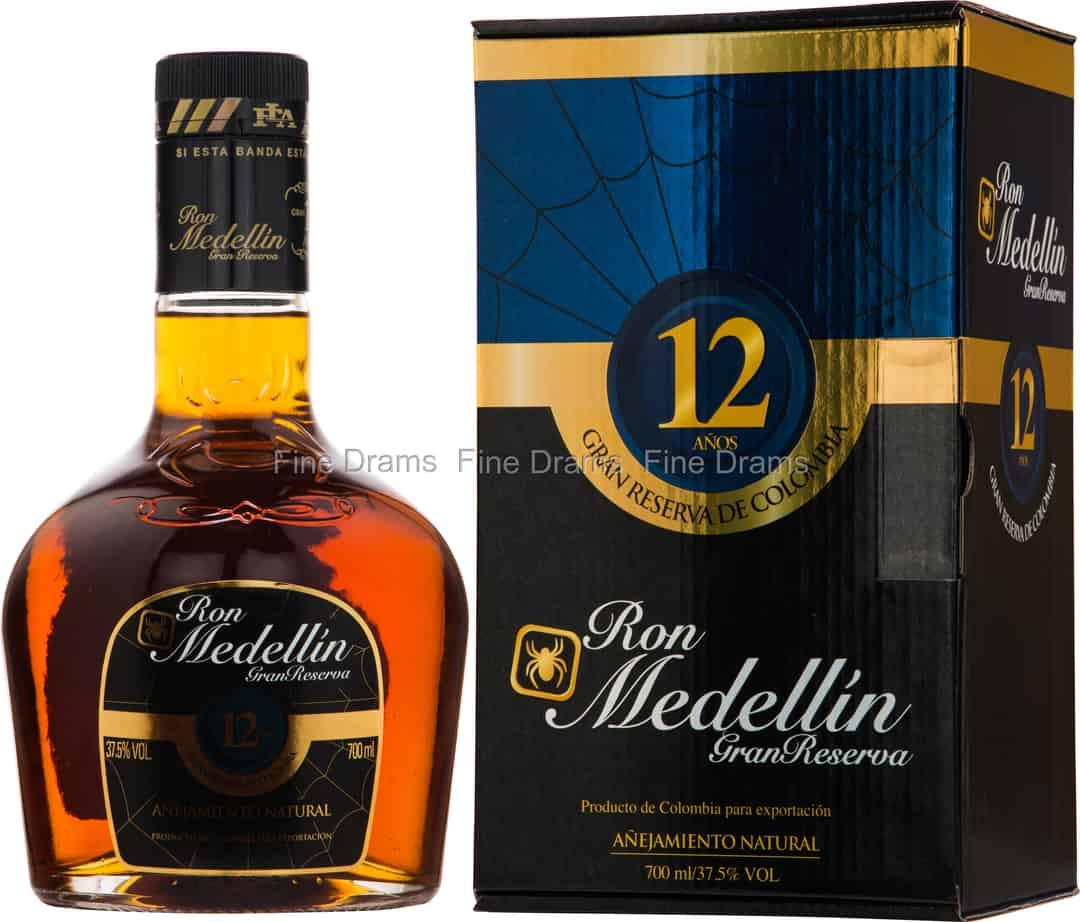 Ron Medellín 12 Year Old
A rum from the Colombian city of Medellín. Previously famous for all the wrong reasons in the 80s and 90s, the city has come a long way, and now produces delicious rum bottling such as these.
Made from a blend of Colombian rums aged between 8 and 12 years. The sugar cane used to produce this rum are locally sourced within Colombia, and the spirit is aged in American oak casks.
The producer's warehouses are found at a little under 5,000 feet altitude in the mountains surrounding Medellín, ensuring a cooler climate which is perfect for the long aging of rum.
The result is a flavoursome and sophisticated dry rum, with notes of pressed flowers, molasses, toffee, chocolate, vanilla, dried fruits, oak, baked apples, spice and brown sugar.
Style
Body

3

Depth

3

Smoke

0

Sweetness

2
Character
Apple

Flowers

Oak

Spice

Vanilla