L'Encantada Domaine Le Frêche 1990 (Cask #48)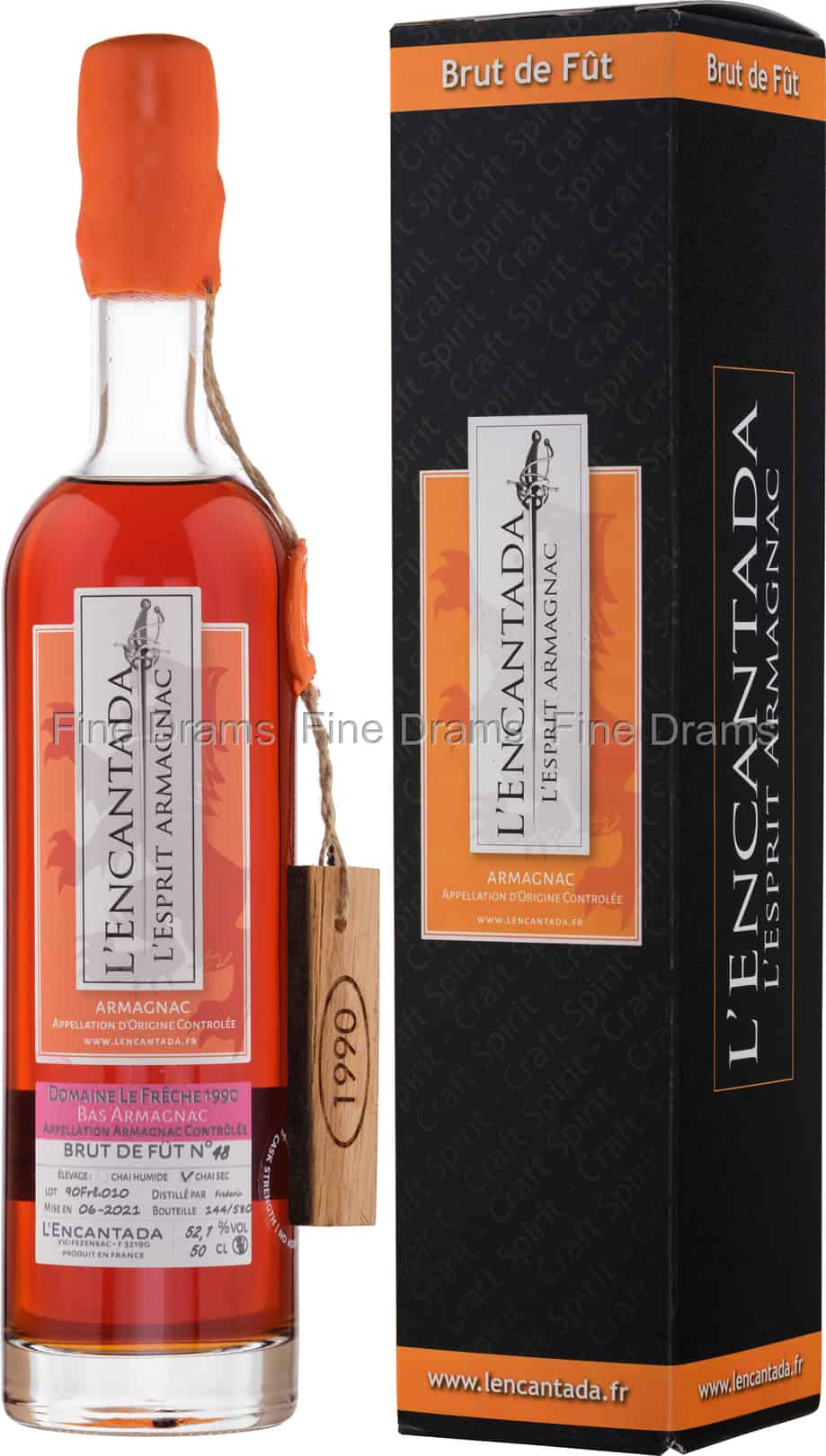 L'Encantada Domaine Le Frêche 1990 (Cask #48)
L'Encantada are known for finding hidden gems amongst Armagnac's many small scale vineyards and producers.
This is another excellent example of their knack for picking the right cask: a 1990 vintage Bas-Armagnac from Domaine Le Frêche, a mystery, small scale estate found around the village of the same name in the Landes department.
Le Frêche is widely considered to be one of the premiere producing villages of the Armagnac region, found right in its heart.
After 31 years of maturation, this spirit was bottled in June 2021, and is presented at cask strength, without additives or colouration.
The result is a spirit with notes of softly spiced stewed fruits, sandalwood, tropical fruits, slightly savoury nuts, dark oak, plums, vanilla, Sherry-like raisins, brown sugar and leather.
A stellar achievement from L'Encantada and Le Frêche.
Style
Body

5

Depth

5

Smoke

0

Sweetness

4
Character
Dried fruit

Oak

Pineapple

Plum

Spice